New Commission Group Added - Extra 1% on Tent Package Deals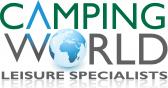 Camping World (3463) have created a new Commission Group to reward affiliates promoting Tent Package Deals to their customers. They are offering an extra 1% on top of the standard 4% 'Tents' group to affiliates achieving sales in the popular Tent Package Deals category.
Tent Package Deals are easy to sell as they already offer a considerable savings for customers over buying the component items separately. Package Deals consist of the main tent, plus a footprint groundsheet cut to the size of the tent which ensures you always pitch on a dry patch of ground, and a cosy living room carpet helping to make your tent feel a little bit more like home.
See Camping World's Tent Package Deals here: link