New collections at What About This!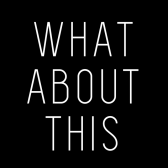 Hello Affiliates,
£5 off your first order when you spend £15 or more!
Code: NEWBIE5
-
Check out the latest trends in What About This's new collections!
-
If you have any questions or would like to discuss any promotion opportunities, please get in touch with Chris or Matthew.
Happy promoting!
Matthew & The What About This Team

matthew@clockworkaffiliates.com / chris@clockworkaffiliates.com
Tags: 5% off, coats, dresses, fashion, fashion sale, ladies fashion, new collection, new in, sale, Shoes, spring 2019 fashion, tops, Up to 50% Off, winter sale, women's clothing, womens fashion, £5 off code