New Codes & Offers At Advanced MP3 Players
This week we bring you some fabulous new discount codes from Advanced MP3 Players, our very popular 'Bag O' Crap' and a great 10% off deal on the amazing Archos Internet Tablet range!
Contents:-
New Discount Codes
Bag O' Crap - Lucky Dip Bag
10% Off Archos Range
Voucher Code
New Discount Codes
Code - usbeasy
Offer - 50% off the Sony USB Charger
Expires - 16-10-2013
Code - pczsay
Offer - Save £28.99 on the GoPro HD Hero 2
Expires - 16-06-2012
Bag O' Crap - Lucky Dip Bag 
Bag O' Crap - Lucky Dip Bag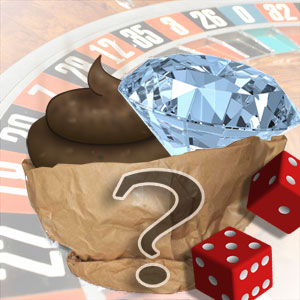 The all new lucky dip' Bag O' Crap!' all bags will have at least one item which is of a higher value than the bag itself and the other treats will be stock Items we are looking to clear off our shelves to free up space for Elliot's growing family of little mini Lego people? Less said about that the better...
Our Price £5.00
10% Off Archos Range 
All Archos players offer brilliant browsing speeds and vividly clear video and audio. Keep all your multimedia on one device and have it to hand wherever you go.
Code - 6de4l0
Offer - 10% off Archos Internet Tablets
Expires - 18-06-2012
ARCHOS A80 Gen9 8GB Android 4.0 'Ice Cream Sandwich' Internet Tablet With 8″ Screen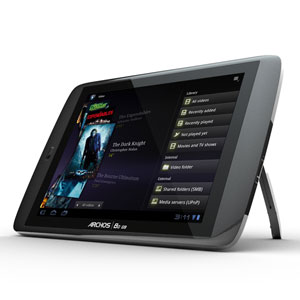 ARCHOS are proud to present their 3rd generation of Android powered tablets, retaining their fantastic balance of power and affordability. The ARCHOS G9 Tablets are their most powerfull tablets to date thanks to their 3 years of Internet Tablet experience. The ARCHOS G9 Tablets are powered by Android 4.0 'Ice Cream Sandwich' which is tailor made for tablet applications. G9 Tablets are designed to maximize your media and Android experience whether at home or on the move.
Was £199.99
Now £196.67
ARCHOS 80 Gen9 1.5GHZ Turbo 250GB Android 4.0 'Ice Cream Sandwich' Internet Tablet With 1GB RAM And 8″ Screen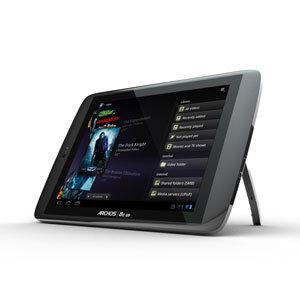 ARCHOS are proud to present their 3rd generation of Android powered tablets, retaining their fantastic balance of power and affordability. The ARCHOS G9 Tablets are their most powerfull tablets to date thanks to their 3 years of Internet Tablet experience. The ARCHOS G9 Tablets are powered by Android 4.0 'Ice Cream Sandwich' which is tailor made for tablet applications. G9 Tablets are designed to maximize your media and Android experience whether at home or on the move.
Our Price £242.49
ARCHOS 80 Gen9 1.5GHZ Turbo 16GB Android 4.0 'Ice Cream Sandwich' Internet Tablet With 1GB RAM And 8″ Screen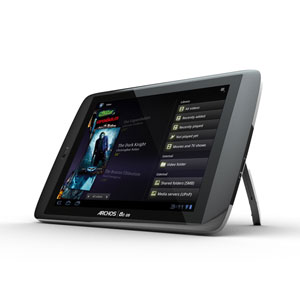 ARCHOS are proud to present their 3rd generation of Android powered tablets, retaining their fantastic balance of power and affordability. The ARCHOS G9 Tablets are their most powerfull tablets to date thanks to their 3 years of Internet Tablet experience. The ARCHOS G9 Tablets are powered by Android 4.0 'Ice Cream Sandwich' which is tailor made for tablet applications. G9 Tablets are designed to maximize your media and Android experience whether at home or on the move.
Our Price £228.96
ARCHOS 101 Gen9 1.5GHZ Turbo 16GB Android 4.0 'Ice Cream Sandwich' Internet Tablet With 1GB RAM And 10.1″ Screen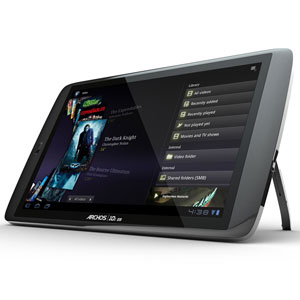 ARCHOS are proud to present their 3rd generation of Android powered tablets, retaining their fantastic balance of power and affordability. The ARCHOS G9 Tablets are their most powerfull tablets to date thanks to their 3 years of Internet Tablet experience. The ARCHOS G9 Tablets are powered by Android 4.0 'Ice Cream Sandwich' which is tailor made for tablet applications. G9 Tablets are designed to maximize your media and Android experience whether at home or on the move.
Our Price £257.63
ARCHOS 101 Gen9 1.5GHZ Turbo 250GB Android 4.0 'Ice Cream Sandwich' Internet Tablet With 1GB RAM And 10.1″ Screen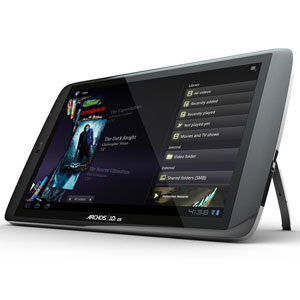 ARCHOS are proud to present their 3rd generation of Android powered tablets, retaining their fantastic balance of power and affordability. The ARCHOS G9 Tablets are their most powerfull tablets to date thanks to their 3 years of Internet Tablet experience. The ARCHOS G9 Tablets are powered by Android 4.0 'Ice Cream Sandwich' which is tailor made for tablet applications. G9 Tablets are designed to maximize your media and Android experience whether at home or on the move.
Our Price £286.44
Voucher Code
Code - clk3bf
Promotion - £30 Off SoundScience QSB Speakers
Expires - 29-06-2012