---
New Brand On Board At timetospa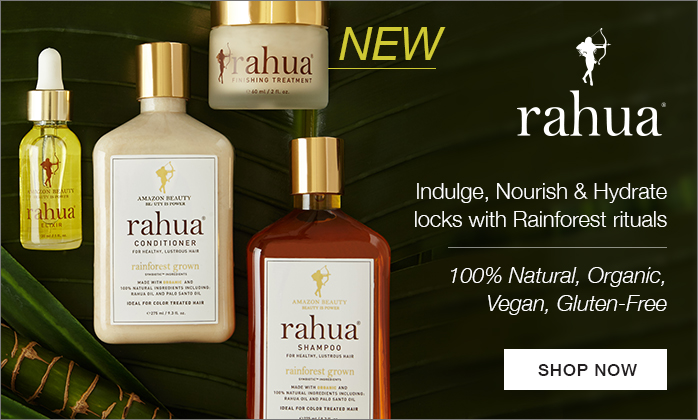 This week at timetospa we introduce to you our new collaboration with Rahua hair. For centuries, women from the Quechua-Shuar tribe have combed the Amazon rainforest in search of the Rahua® (ra-wa) nut. Its restorative oil holds the secret to their thick, flowing and lustrous hair. To find out more click here.
Made with organic Aloe and sugarcane alcohol, it creates definition, hold and lasting, touchable style. This brushable hair spray allows for re-styling throughout the day, but the hold is strong enough to use with any type of styling device, from high-tech to low-tech. Green tea helps mitigate UV rays, and is colour safe, vegan and gluten free.

Our Price £34.00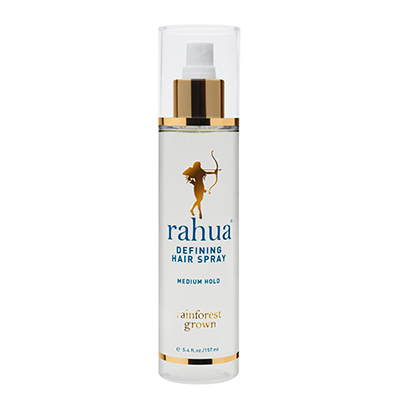 Rich with organic and 100% natural ingredients, allows hair to achieve volume and vitality minus the drying effects found in other volumising lines. Safe for colour-treated hair.

Our Price £29.00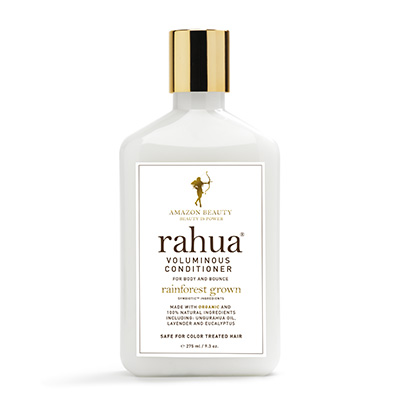 This 100% natural smart styler bonds with hair gently and helps your inner artist create a unique look. Use this creamy wax for short hair to create height and definition or for long hair and curls to add control and manageability.

Our Price £27.00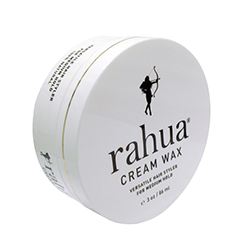 The gluten-free, vegan formula is made with organic ingredients and state of the art natural dry shampoo technology. It is aerosol-free in a recyclable, eco-squeeze dispenser. Food-grade Cassava starch and clay work together to absorb water, oil, sweat, and debris from the scalp and hair and build a supportive base for long-lasting durable styles.

Our Price £30.00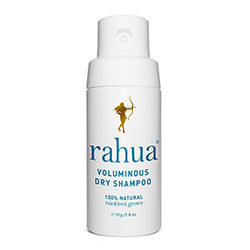 100% natural, organic shampoo cleanses to create body and bounce minus the drying effects found in other volumising lines and is safe for colour-treated hair. Ungurahua oil rich in Omega-9 helps to restore, heal, moisturise and strengthen hair follicles and shaft, resulting in stronger, healthier hair.

Our Price £28.00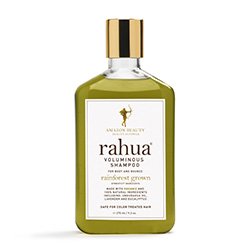 Repairs even the most damaged strands from first use - prevents hair from splitting during styling, blow-drying, hot ironing and combing. Silicone-free, it strengthens and allows hair to grow longer while providing a glossy, weightless finish.

Our Price £38.00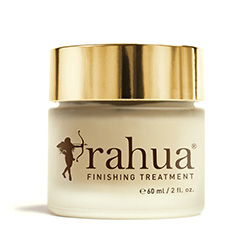 Rahua oil fortifies weak, damaged strands while nourishing and regenerating the scalp and hair follicles. Palo Santo offers delicate fragrance – providing a soothing aromatherapy experience while conditioning.

Our Price £29.00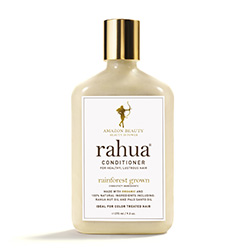 A natural cleanser derived from coconut oil cleanses gently without removing colour pigmentation, while Rahua oil molecules penetrate deep into the hair shaft, strengthening and fortifying weak, damaged strands while regenerating the scalp and hair follicles.

Our Price £28.00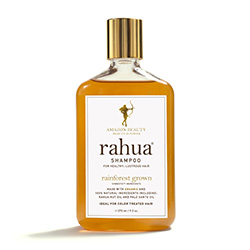 Utterly pure, exceptionally rich, Rahua Elixir offers an exotic, 100% natural solution to your toughest haircare challenges.
Rainforest grown in the heart of the Amazon jungle, this exceptionally rich and pure formula delivers longer, stronger, healthier hair and scalp.

Our Price £140.00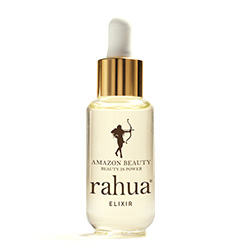 The first of its kind, this soft-hold hairspray is USDA organic, 100% natural, alcohol-free and free of any residue or gluey texture. Serves as a versatile natural volumiser that revitalises the scalp while keeping hair in place.

Our Price £25.50