New Beauty Box Subscription, Commission and Competition – earn up to £20 pay out!
Hi affiliates,
Here at LookFantastic we have some BEAUTY-ful news for you! We know you love the LookFantastic beauty box as much as we do, and now you can earn a fixed commission amount for our handy beauty box new subscription service.
Not only will this mean that you will receive a discount on each box you buy when you subscribe to the 3, 6 or 12 month service, you will also get the box delivered to your doorstep every month hassle-free. Plus with our new fixed price pay out you can earn up to £20 commission! (see here: Beauty Box | Lookfantastic | Free Delivery Worldwide for more details)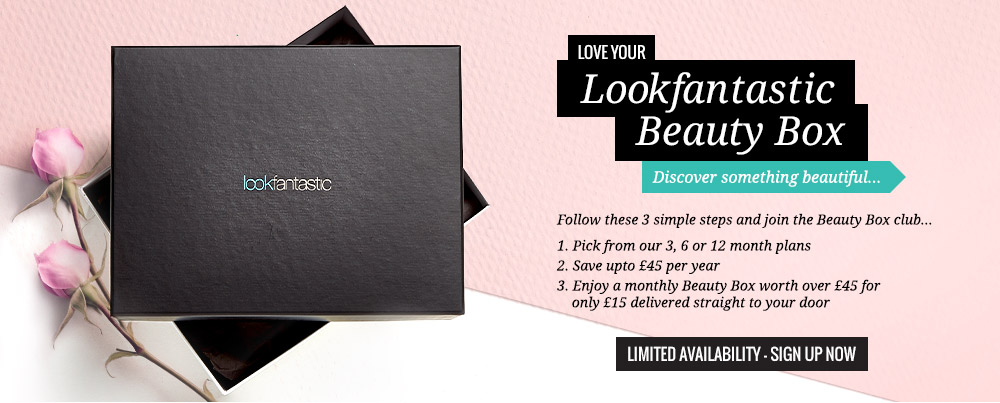 Beauty box subscription CPA rates
3 month subscription= £6
6 month subscription = £10
12 month subscription = £20
Beauty box subscription US CPA rates
3 month = $10
6 month = $15
12 month = $30
This is a massive increase on the standard 2% CPA on the one-off beauty box purchase, and these new rates are also extremely competitive when compared to other beauty boxes on the market!
We'd love to hear your ideas on how you could promote this and as an extra incentive, we will give the affiliate who sells the most beauty box subscriptions in June a fabulous 12 month subscription as a thank you! Please drop me a line at marthe.berlin@affiliatewindow.com if you're interested!
Thank you, we look forward to hearing from you!
The LookFantastic Affiliate team
(Part of The Hut Group)
Thehutgroup@affiliatewindow.com