New Bath & Body Range From Accessorize At Heathcote & Ivory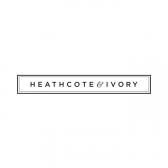 JUST ARRIVED! The new bath and body range from Accessorize is fun, quirky and colourful. Beauty designed with travel in mind, packaged in tins, bags and with handy carabiners. Sweet Lotus is fragranced with zen-like seductive notes and Lychee Sorbet with mouth wateringly fruity notes.  Both fragrances are blended with natural extracts of coconut, olive and argan oil with shea butter, beeswax, vitamin E and cocoa butter. Cleanse, moisturise and Accessorize. Natural extracts, no sulphates or parabens.
URL: https://www.heathcote-ivory.com/accessorize.html
About Heathcote & Ivory
Heathcote & Ivory is a quintessentially English toiletries and home fragrance gift company. A recognised high street brand, you'll find Heathcote & Ivory products in major high street outlets across the country. Our average order value is £29 and we operate a sliding scale of commission from 5% to 7% - the more sales you help us achieve the more commission you will be entitled to.
Tags: accessorize, bath product, beauty gift sets, Beauty Gifts, beauty products, hand cream, luxury, new launch