---
New Arrivals From Serenata Flowers
Whether you're shouting a statement or whispering a sentiment you can be sure Serenata Flowers will have the gift to match your mood. Our product range is constantly evolving to ensure you receive the freshest seasonal flowers and the most up to date floral trends. Take a look at this month's new products...
Splendidly scented stocks in mixed shades from white to lavender, and gorgeous pink roses combine in this lovely bouquet. A simply divine gift, guaranteed to lift the senses and emotions of everyone around.
Was £24.99
Now £19.99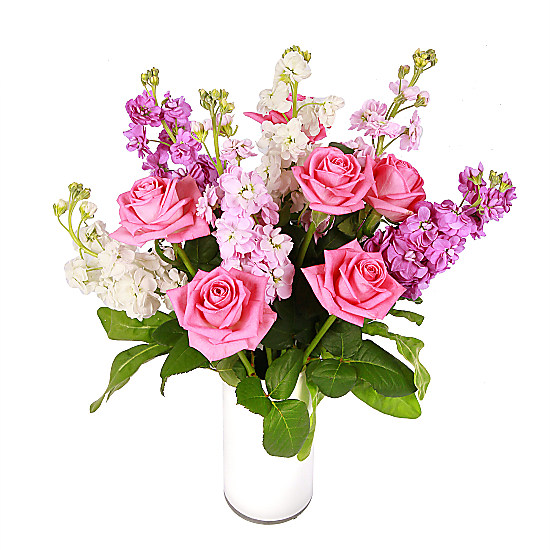 A dainty dance of delicate flowers harmonising together to create a beautiful summer display.
Was £24.99
Now £19.99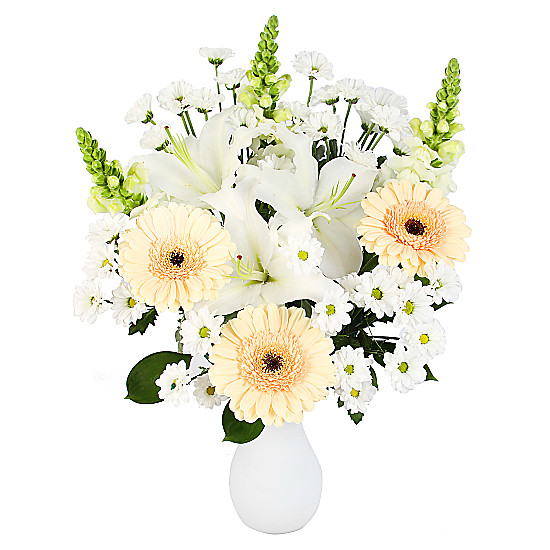 Named after the nation's favourite yummy mummy, we think this arrangement is the perfect reflection of the Duchess of Cambridge: beautiful, elegant and guaranteed to make you smile. Buy one to bring out your regal side.

Our Price £39.99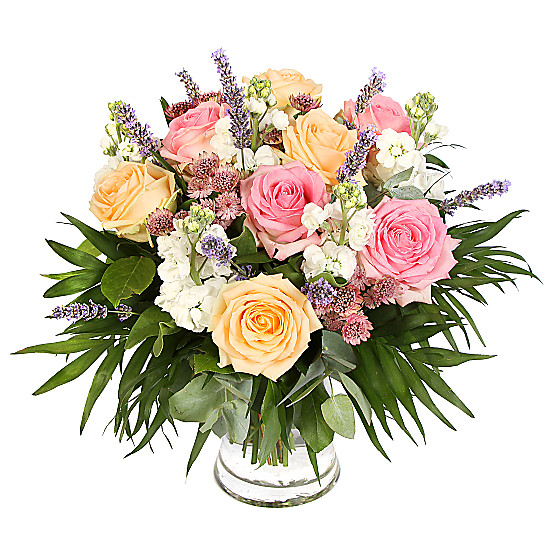 Gorgeous pink scented Freesias and lusty red Roses make a heady perfume that clouds the senses and speaks of Love
Was £24.99
Now £19.99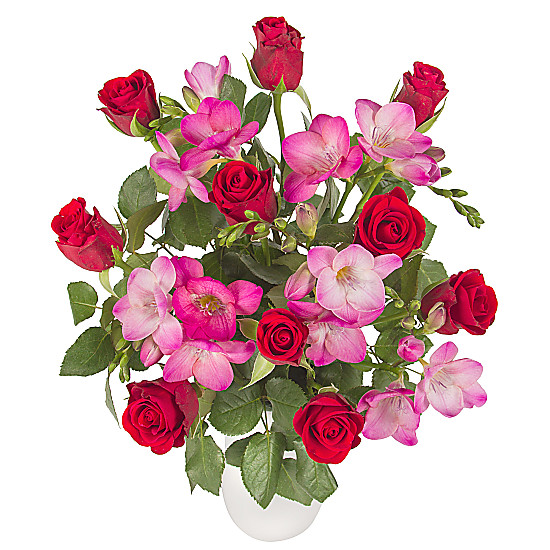 Delightful pink flowers and delicate frilly blooms fill this super cute bouquet inspired by the vibrancy of a carefree summer of fun!
Was £29.99
Now £24.99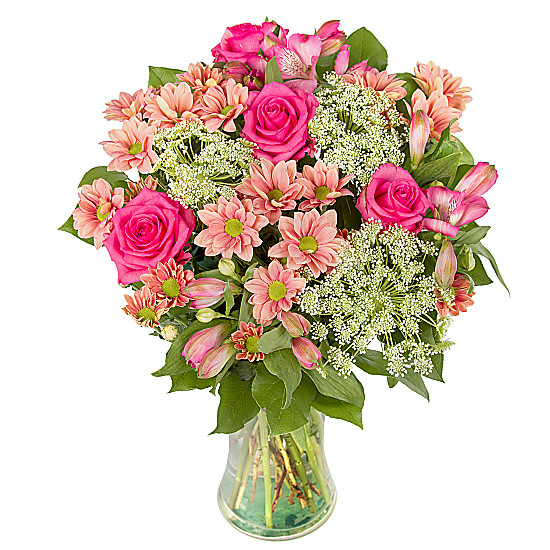 A whirlwind of scent and sophistication, just pink and white lilies, no fuss, no frills, just elegant, beautiful, magical Lilies
Was £29.99
Now £24.99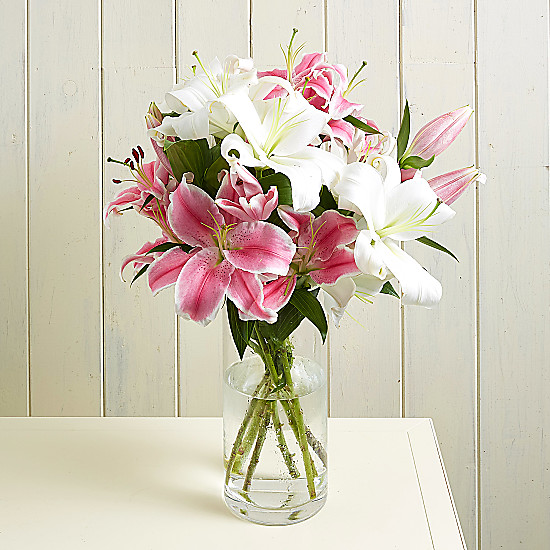 Sunny yellow Roses and Germini shine through in this gorgeously bright and cheerful bouquet!
Was £34.99
Now £29.99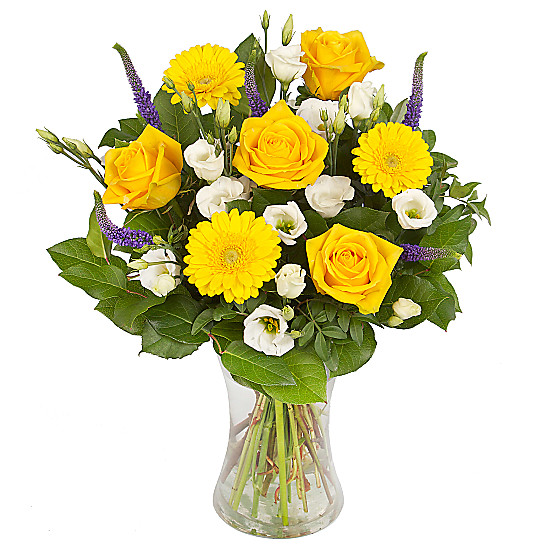 Get ready for your own Olympic extravaganza this summer with our inspirational Team GB bouquet. Fashioned from the colours of the union jack with stunning red and white roses, scented white freesias, cool blue asters and delicate veronica this bouquet has everything you need to support our greatest team ever this summer.
Was £39.99
Now £34.99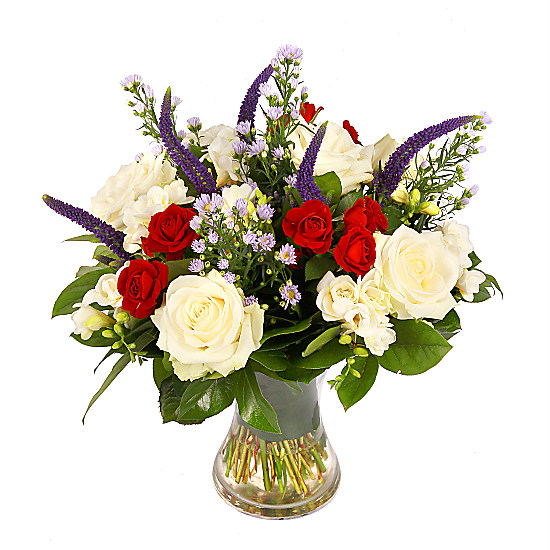 This sweet arrangement is the perfect way to say 'Thank You'. A beautiful Rose, sweet scented Freesia, bright Chrysanthemum and Carnations, to cheer the cloudiest of days.
Was £24.99
Now £19.99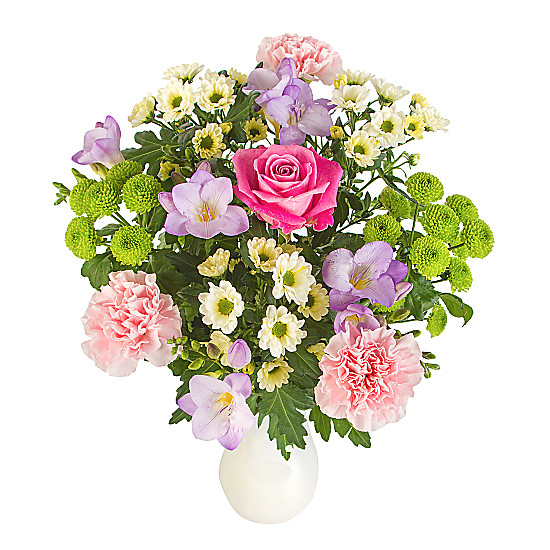 Evoking memories of summer skies with fluffy white clouds, this bouquet of beautiful blue lisianthus and scented oriental lily is complemented by delicate chrysanthemums to create this wonderful gift.

Our Price £24.99