---
New 5% Off Voucher Code From Serenata Flowers
You can now get 5% off your order at Serenata Flowers for the whole of February, and right in time for Valentine's Day! Just enter the code Geh87fds at the checkout to take advantage of this great offer.
Code - Geh87fds
Promotion - 5% Off
Expires - 29/02/2016
Playing Cupid? String your bow with a Serenata Valentines Day Bouquet. This Valentine`s Day, arm yourself with a gorgeous arrangement of opulent valentines roses, fragrant lilies or delicate tulips...whatever you choose will be sure to hit the bull-seye. Flower Delivery on Valentine's Day, Sunday 14th February.
Send sweet candy kisses to your sweetheart this Valentine's Day with a delectable combination of pink and red roses - What could be more romantic?

Our Price £24.99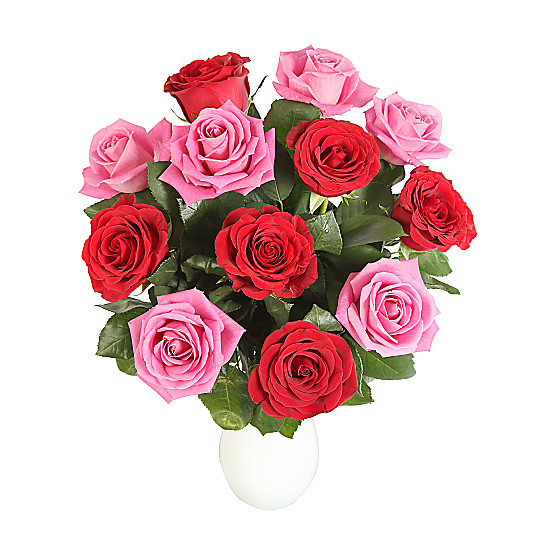 Mon Dieu! Rouge Roses.. aromatic Lily.. blushing pink Carnations.. irresistible romantic appeal... there can be no doubt mon ami! This is the work of the Scarlett Pimpernel......
Our Price £39.99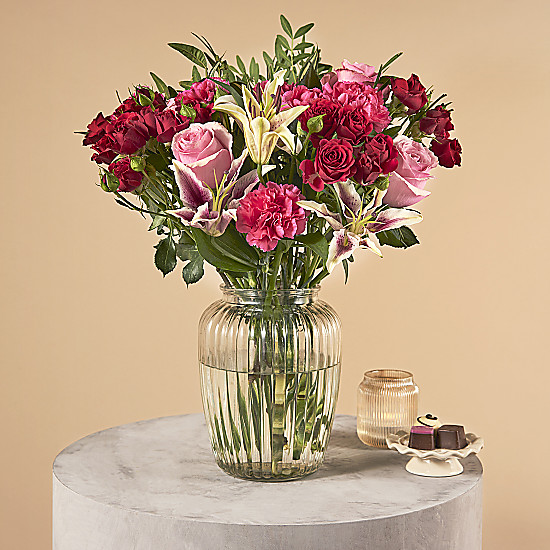 A kiss could wake your sleeping beauty, but if you're hoping to rouse latent passions, send this single crimson-lipped rose that pouts between rich green fronds of foliage in a handmade vase with hourglass curves.

Our Price £16.99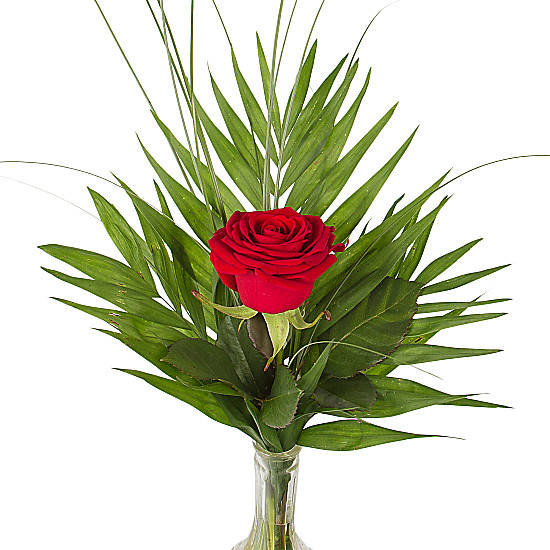 The relaxing serenity of pure white blooms create a glorious sense of peace. The delicate fragrances of Freesia, luxury Roses, Lisianthus, Oriental Lily and Waxflower create an ambience that even the UN would be proud of.
Was £39.99
Now £29.99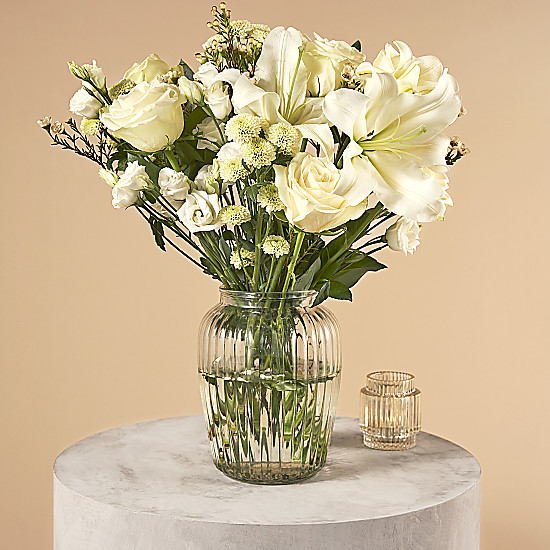 Gorgeous pink scented Freesias and lusty red Roses make a heady perfume that clouds the senses and speaks of Love.

Our Price £24.99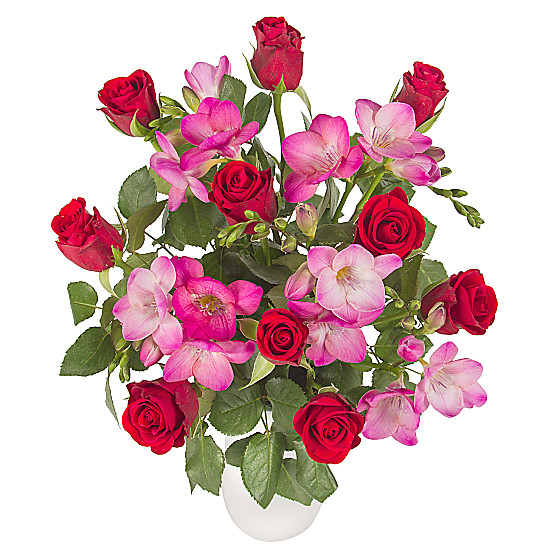 Elegance and sophistication are entwined together in perfect harmony with these sublime luxury roses in delicate pastel shades. The perfect gift for the irresistibly romantic amongst us.
Our Price £49.99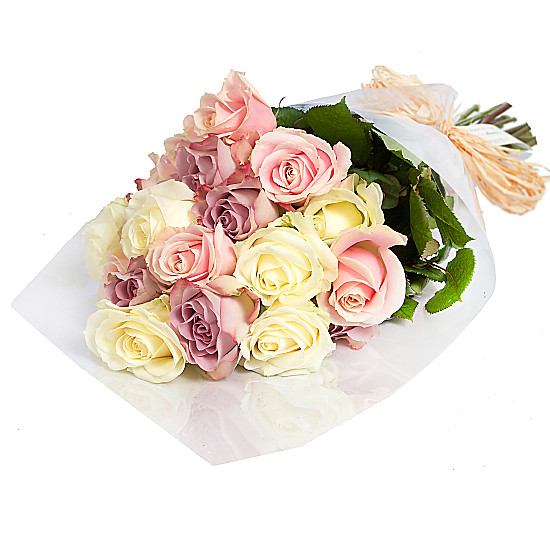 Red roses are the ultimate symbol of romantic love, so there's no better way to express your extravagant emotions than with an excessive bouquet in full bloom. A message of love unfurls with every petal in this gorgeous bouquet of luxury red roses.

Our Price £49.99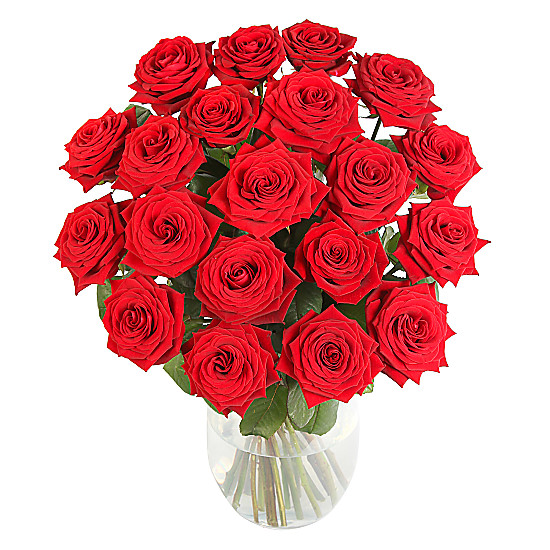 Vanilla Venuses rise from a shell of aspidistra leaves and are blown by zephyrs of cool blue roses towards the goddess-like Grand Prixs who swathe them in a cloak of bright green bupleurum blossoms and citrus roses.
Was £59.99
Now £49.99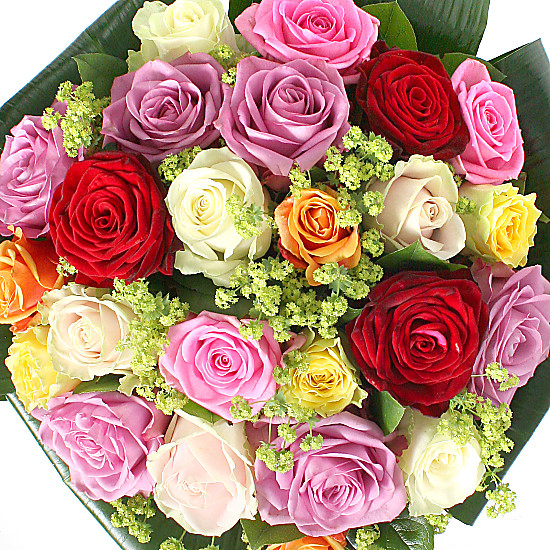 Delicate pastel roses and elegant summer charm make this bouquet simply beautiful.

Our Price £64.95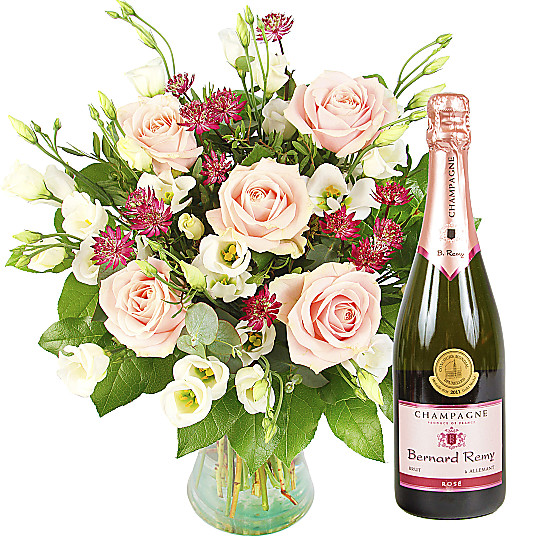 Ancient suns of gold and amber create a tropical ambience for this intense floral display of colour and vibrancy. This outstanding rose and lily bouquet will lend a touch of ancient mysticism to any home.
Was £29.99
Now £19.99