NEW 10% off Deals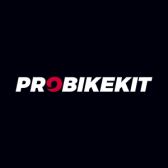 The latest offers, promotions and news for Probikekit this week
NEW 10% off Deals
---
Welcome to the ProBikeKit newsletter packed full of great offers and incentives. If you can offer any extra exposure of these offers throughout the month, please get in touch.
IMPORTANT INFORMATION FOR TRACKING !

Within tracking links below please ensure that you replace !!!id!!! with your own AW affiliate ID when copying deeplinks to ensure the sale tracks.
We are always looking to gain extra exposure for ProBikeKit, so please let me know if you would like an exclusive code to promote your site.
Thanks in advance,
Copyright *|2014|* *|THEHUTGROUP|*, All rights reserved.
*|LIFESTYLEBRANDSNEWSLETTER|*
The Hut Group the UK's leading, multi-website online retailer with rapidly growing international operations.