NetGiant.com Program Launch & 15% discount (6704)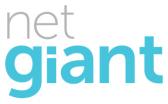 We're proud to announce the program launch of NetGiant.com!
NetGiant.com is the new home of office and stationery supplies, with fantastic low prices on 1000's of products, amazing offers and a fantastic commission rates... Affiliate Window network (merchant 6704)
Who are NetGiant, I hear you ask?
If you've never heard of us before, let me fill you in….
NetGiant.com is the big brother of TonerGiant.co.uk and CartridgeMonkey.com. who were launched way back in 2007 and 2003, we were already successfully supplying ink and toner cartridges to home users across the UK based on our unrivaled level of customer care and amazing low cost products.
CartridgeMonkey was of the very first merchants on the network and once upon a time we were actually the largest merchant. We then created TonerGiant to provide the same great service to businesses across the UK; but now we felt the time was right to offer even more fantastic products, so NetGiant.com was born.
What's in it for you?
Now that I've finished rabbiting on about us, I'm sure you wondering what's in it for you! Well, we would really love to have you on our program promoting us and I think it would be great for you too and here's why:
I've created some really nice introductory commission levels that mean great returns for you and your customers:
General Office supplies - 10%
Paper products - 10%
Printer consumables (ink & toner) - 5%
Technology & Office machines - 2%
Cookie length is 30 days
Fast commission validation (I do that every day!)
If that didn't already convince you, here's a little info about our customers & website:
We offer Free next day courier delivery on all orders over £50 ex vat!
Award winning customer care
Our customers return much more frequently, some customers even order 2-3 times per week.
Amazing launch offer:
NetGiant Launch Offer
To celebrate the NetGiat launch, we're offering customers 15% off selected office supplies when they enter the Voucher code EXTRA15 at the checkout, but hurry offer ends 2nd December. We also have 3 for 2 mix and match across selected products on the website using the voucher 3for2
Join Today:
We really value the Affiliate Window network; affiliates on our program mean a lot to us and are a great link to our new and loyal customers. So if you haven't already, join our program today!
If you want to chat with me about anything at all, please feel free to get in touch!
Thanks for reading!
Stu
NetGiant Digital Marketing Manager
Tags: discount, discount code, discounts, incentive, launch programme, offer, offers, promo code, promotion, promotions, sale, voucher code, voucher codes