Nelly - Nelly's swimwear campaign + 20% off party pieces!

Hi Affiliates,
We hope you've had a lovely Easter!
The beach season is coming soon. We. Want. Summer. Let your visitors know about our bikini must-haves, aka The tropical dreams. Pictures from the photo shoot and more bikinis will be live today.
Find inspiration here:
Code:
http://www.awin1.com/cread.php?awinmid=3860&awinaffid=!!!id!!!&clickref=&p=http%3A%2F%2Fnelly.com%2Fuk%2Ftropical-dreams-campaign-1727%2F
Shop all our bikinis here:
Code:
http://www.awin1.com/cread.php?awinmid=3860&awinaffid=!!!id!!!&clickref=&p=http%3A%2F%2Fnelly.com%2Fuk%2Fbikini-2014-campaign-1726%2F
Here are our best stilling bikinis: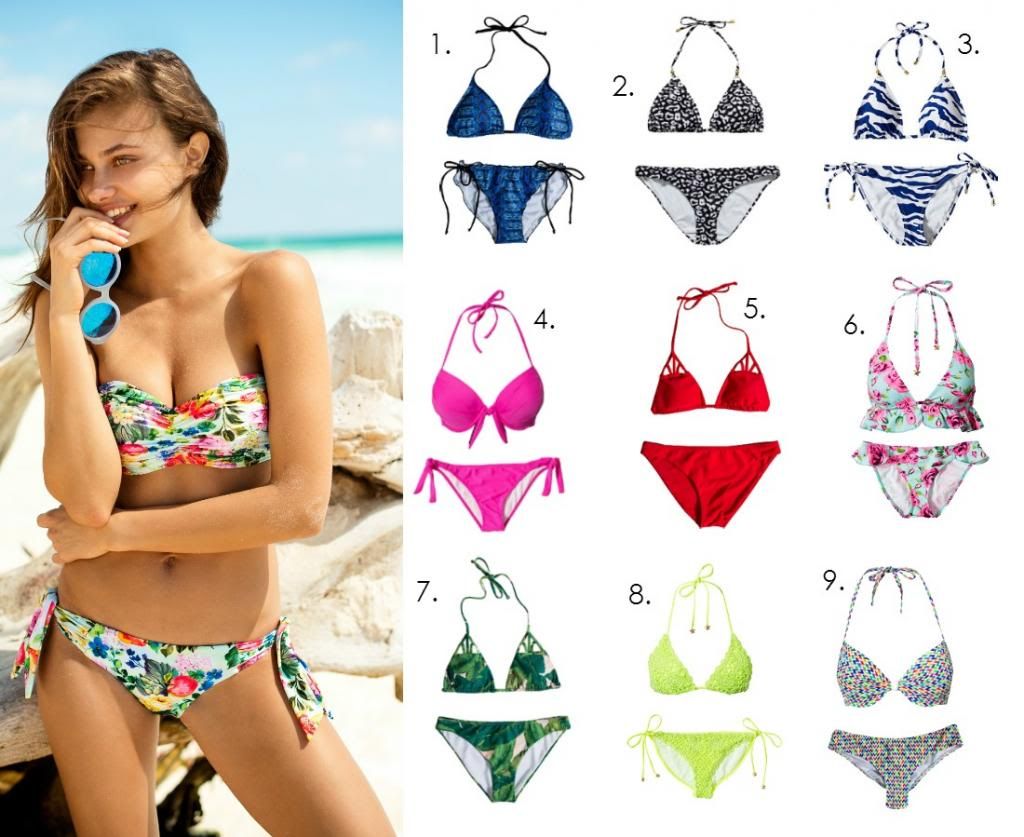 1:
Code:
http://www.awin1.com/cread.php?awinmid=3860&awinaffid=!!!id!!!&clickref=&p=http%3A%2F%2Fnelly.com%2Fuk%2Fwomens-fashion%2Fswimwear%2Fcomplete-sets%2Fwonderland-116%2Ftriangle-top-bottom-set-117604-95%2F
2:
Code:
http://www.awin1.com/cread.php?awinmid=3860&awinaffid=!!!id!!!&clickref=&p=http%3A%2F%2Fnelly.com%2Fuk%2Fwomens-fashion%2Fswimwear%2Fcomplete-sets%2Fwonderland-116%2Fpadded-top-panty-set-116955-98%2F
3:
Code:
http://www.awin1.com/cread.php?awinmid=3860&awinaffid=!!!id!!!&clickref=&p=http%3A%2F%2Fnelly.com%2Fuk%2Fwomens-fashion%2Fswimwear%2Fcomplete-sets%2Fwonderland-116%2Fpadded-top-tie-bikini-set-117595-2259%2F
4:
Code:
http://www.awin1.com/cread.php?awinmid=3860&awinaffid=!!!id!!!&clickref=&p=http%3A%2F%2Fnelly.com%2Fse%2Fkl%C3%A4der-f%C3%B6r-kvinnor%2Fbadkl%C3%A4der%2Fhela-set%2Fhot-anatomy-2481%2Fbow-tie-push-up-bikini-set-248151-54%2F
5:
Code:
http://www.awin1.com/cread.php?awinmid=3860&awinaffid=!!!id!!!&clickref=&p=http%3A%2F%2Fnelly.com%2Fuk%2Fwomens-fashion%2Fswimwear%2Fcomplete-sets%2Fwonderland-116%2Fcut-out-bikini-set-117611-46%2F
6:
Code:
http://www.awin1.com/cread.php?awinmid=3860&awinaffid=!!!id!!!&clickref=&p=http%3A%2F%2Fnelly.com%2Fuk%2Fwomens-fashion%2Fswimwear%2Fcomplete-sets%2Fsouth-beach-200079%2Fclaudia-frill-bikini-set-115808-46%2F
7:
Code:
http://www.awin1.com/cread.php?awinmid=3860&awinaffid=!!!id!!!&clickref=&p=http%3A%2F%2Fnelly.com%2Fuk%2Fwomens-fashion%2Fswimwear%2Fcomplete-sets%2Fwonderland-116%2Fcut-out-bikini-set-117611-668%2F
8:
Code:
http://www.awin1.com/cread.php?awinmid=3860&awinaffid=!!!id!!!&clickref=&p=http%3A%2F%2Fnelly.com%2Fuk%2Fwomens-fashion%2Fswimwear%2Fcomplete-sets%2Fsouth-beach-200079%2Fpolly-crochet-triangle-bikini-set-115817-174%2F
9:
Code:
http://www.awin1.com/cread.php?awinmid=3860&awinaffid=!!!id!!!&clickref=&p=http%3A%2F%2Fnelly.com%2Fuk%2Fwomens-fashion%2Fswimwear%2Fcomplete-sets%2Fwonderland-116%2Fpush-up-bikini-top-set-117607-92%2F
Get ready for spring celebrations NOW! 20% off party pieces for every party this season* HERE:
Code:
http://www.awin1.com/cread.php?awinmid=3860&awinaffid=!!!id!!!&clickref=&p=http%3A%2F%2Fnelly.com%2Fuk%2Fspring-party-campaign-1717%2F
Valid: April 22,13.00 (CET) – April 27, 13.00 (CET)
<3Nelly.com