Navteq Winter Campaign Starts Now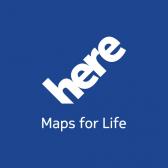 NAVTEQ®
Maps becomes HERE. Find out more.
If you are unable to see this
message, style="PADDING-BOTTOM: 0px; PADDING-TOP: 0px; PADDING-LEFT: 0px; MARGIN: 0px; PADDING-RIGHT: 0px"
href="../Documents/Affiliation- Zanox/Affiliate WiNDOW/US/emails/Affiliate Window updated_files/read_message.jsp?<%login.Signature%>&mid=<%message.PK%>">follow
this link  to view.
| | |
| --- | --- |
| |   |
Dear
affiliate,
As an affiliate on the HERE (navigation.com) program, we
would like to inform you that we are launching a 10%
discount program valid from today to December 31st
to all European stores.
The promotion is valid for a selected list of brands and can be
redeemed with the appropriate coupon.
ALFA-PROMO
CITROEN-PROMO
FIAT-PROMO
GARMIN-PROMO
HONDA-PROMO
HYUNDAI-PROMO
JAGUAR-PROMO
KIA-PROMO
LANCIA-PROMO
LANDROVER-PROMO
NISSAN-PROMO
OPEL-PROMO
PEUGEOT-PROMO
RENAULT-PROMO
VAUXHALL-PROMO
Please find here a list of coupons and
Landing pages per brand and per country.
Terms of use:
One coupon code for each webstore (e.g. CITROEN-PROMO is only working
on the Citroën EU webstore).

The 10% discount apply to all products except to speedtraps - which
are sold at a low value of €9.

The 10% discount can be cumulated with eventual free shipping
discounts but cannot be cumulated with any other discounts
already live.

Coupons valid from October 16th to December 31st 2014.

No PPC Brand Bidding with this offer. SEM affiliates should not promote
this offer.
To find out more, please click here to access a PDF presentation.
If you have any questions relating to the program offers please contact ben.harris@zanox.com
or daniel.williams@affiliatewindow.com.

We look forward to increasing your commissiones and our revenue for the fall/winter period,
Best regards,
The HERE Affiliation team
You were sent this email because you are an approved affiliate from the
HERE affiliate program.
Other companies' brands, product and service names are for identification purposes only and may be trademarks and registered trademarks of their respective holders.
If you no longer wish to receive any future mailing,
please click here.

© 2014 HERE - All rights reserved.
www.navigation.com

HERE,
a Nokia business, offers the world's freshest maps and location
experiences across multiple screens and operating systems. HERE is
inspiring a new generation of location services and devices, helping
more people to navigate their lives with ease and confidence. Built
on more than 25 years of experience in cartography and drawing on
more than 80,000 sources of data, HERE offers "Maps for Life" for
every country of the world, voice guided navigation for 95 countries
in more than 50 languages, and live traffic information for 34
countries. To learn more about HERE, visit http://blog.here.com.
<%EventTracking id="550000055" cookie="true"%>