National Trust's April Free Weekend!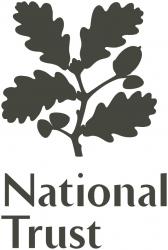 Hi affiliates,
This Spring the National Trust is opening the doors to more than 200 of its houses and gardens for free for an entire weekend!  Please see the below article for further details on the offer, and feel free to add this to your sites to help further promote the National Trust.
On the 20th and 21st April families across the UK will have the opportunity to explore some of Britain's best landscapes together, without stretching the purse strings.  With winter behind us, the Free Weekend provides an opportunity to reconnect with the great outdoors and enjoy the charity's picturesque gardens and houses across the UK.
Whether it's building a den in the woods at Gibside or discovering rare breeds of farm animals at Wimpole Estate, National Trust has an activity offering for a variety of family fun.
As well as giving families the opportunity to spend quality time together in fun spaces, the Free Weekend also removes financial concerns usually associated with great days out, providing a family saving of around £30.
To plan your free weekend visit www.nationaltrust.org.uk/freeweekend and download a free voucher today for the location of your choice.
For more information, images, video content or interviews with the National Trust Elite Rangers please contact the National Trust press office at Mischief on 020 3128 6600 or nationaltrust@mischiefpr.com
About the Free Weekend:
The National Trust is holding a Free Weekend over the 20th-21st April. There will be a number of excluded properties, which will be detailed at www.nationaltrust.org.uk/freeweekend.  To enter a property all you need to do is show your Free Weekend voucher which can be downloaded from the website.
More than 200 properties are taking part, in addition to the swathes countryside spaces the National Trust cares for which are always free access
About National Trust:
The National Trust looks after more than 250,000 hectares of countryside, 710 miles of coastline and hundreds of historic places across England, Wales and Northern Ireland. For more information and ideas for great value family days out go to: http://www.nationaltrust.org.uk/
If you have any queries please do not hesitate to contact us at nationaltrust@affiliatewindow.com
Kind regards,
The National Trust Affiliate Team