National Trust Online Shop Update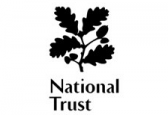 Dear Affiliates,
Further to our previous comms our new Online Shop has launched this afternoon, this should provide a much improved customer experience when browsing the website.  No links will have changed during the transition so you will not need to make any amends to the listings on your site, but please do let us know if you have any issues.   
Please note the last order date for Christmas delivery is Tuesday 18th November.
Any questions please do let us know.
Many Thanks,
The National Trust Affiliate Team