---
Must Have Sight & Safety Range Here At ESE Direct

Come check out our important Site & Safety range here at ESE Direct
Click here to find out more. 
TRAFFIC-LINE heavy duty kerb ramp.
All rubber construction.
Black rubber ramp with yellow reflective panels.
Capable of supporting loads of up to 40 tonnes.
Quick deployment.
Widely used to allow vehicles, trolleys and wheelchairs to mount. kerbs with ease.
Suitable for industrial and commercial applications.
Both models feature two channels located at the base of the ramp to. allow rainwater or cables to run through.
From £35.62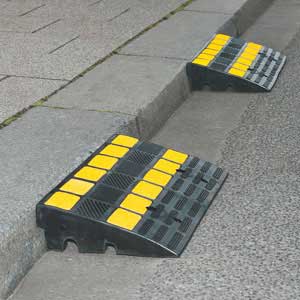 HeartStart FRX AED trainer designed to help users learn how to operate the FRX defibrillator during cardiac arrests.
Designed to mirror the operation of the HeartStart FRX defibrillator.
Provides clear, simple voice instructions for the user to follow.
LED display and volume control.
Pre-programmed with 8 scenarios for realistic training.
Commonly used on AED and CPR training courses by students and teachers.
Multiple use training pads & external adaptors for use on manikins.
Powered by four AA sized batteries.
Child / infant mode with child / infant key.
From £279.35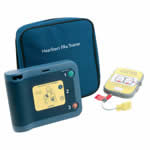 Key override option available - for management of multiple applications.
Back-to-back version allows coded access in and out of the room.
Highly durable, corrosion resistant finishes available.
Suitable for internal & external use.
Code changes in minutes.
8000 different combinations.
Supplied as a complete unit with handles both sides and door latch.
From £41.67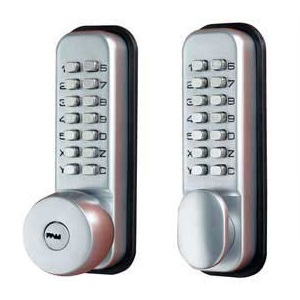 T109 - 2 wheel emergency transit chair -
Lightweight.
Folds flat for easy storage.
Dimensions: 740mm high x 560mm wide x 200mm deep.
Load capacity of 102kg.
Plastic coated steel construction.
Supplied with non-marking wheels & a safety strap.
T113 - 4 wheel emergency transit chair -
Robust, lightweight transit chair.
Epoxy coated tubular frame.
Fire retardant, anti-bacterial PVC cover.
Single action unfolding mechanism for ease of use.
Safety belt for patient safety.
Footrest for added comfort included.
Dimensions: 1015mm high x 420mm wide x 830mm deep.
From £185.11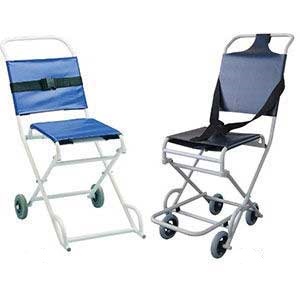 Suitable for low risk environments.
Compliant with latest Health and Safety Regulations.
Wall bracket included.
BS-8599-1 compliant.
Depending on risk, the small workplace kit is suitable for businesses with upto 25 employees, the medium workplace kit for 25-50 employees and the large workplace kit for businesses with more than 100 employees.
Approved by St John Ambulance.
Kit contents detailed below.
From £10.92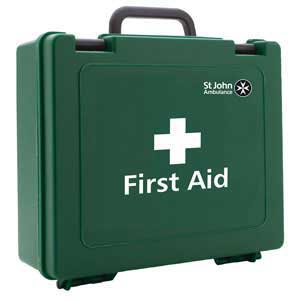 An ideal secure storage solution.
Two model sizes available.
Six pin tumbler cylinder.
Key retaining feature.
Lockout signs are supplied with each padlock.
Customisable labelling.
Zenex lock body.
Non-conductive material.
6mm plated shackle.
From £14.32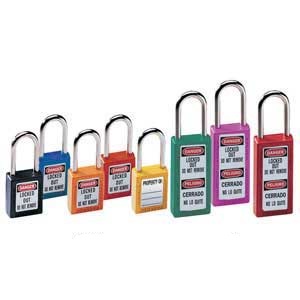 Designed by Armorgard for the safe storage of gas bottles.
Constructed using 25mm box section and 3mm wire mesh maximising the strength and life of the product.
Galvanised finish suitable for all weather conditions.
Robust, bolt-together gas cage.
Modular design allows for future customisation or expansion if required.
Comes with a hinged door and padlock facility to secure the unit.
Quick and easy to erect and the cages can be dismantled and stored away when not needed.
Cages can be bolted down to the ground.
Comes with all fixings and relevant signage.
Was £372.87
Now from £335.59
Save £37.28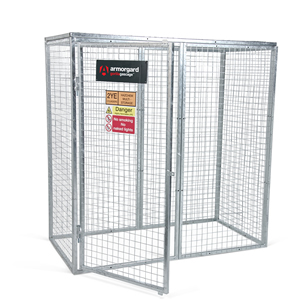 Heavy duty rubber mouldings interlink to form continuous ramped cable protection.
Three generous channels allow a variety of cables and hoses to be accommodated.
Hinged lid allows cables to be inserted after ramps are in position.
Bolt holes provided for more permanent installations.
Tested for use with axle loads up to 10,000kg.
Not designed as a speed reduction ramp.
Vehicle speeds in excess of 5mph may cause damage to the ramp.
From £68.26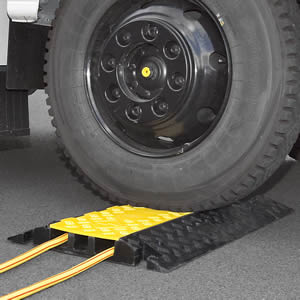 Provides cover for 2-3 smokers.
Frame made from powder coated mild steel.
Roof and sides made from translucent polycarbonate panels to provide. UV protection.
Supplied flat-packed for easy on-site assembly.
Simply bolts to a suitable wall.
From £477.56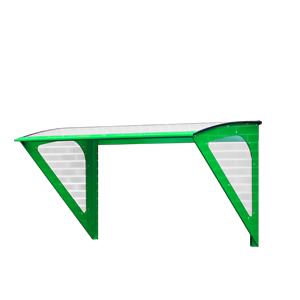 A wide range of sizes of both low level and high level kits is available, with matching extension kits.
Low level impact protection barriers designed for use at ends of racking to protect uprights / frames.
High level barriers designed for use where pedestrians are in close proximity to the forklift areas.
Modular extension kits, together with floor fixings, can be installed or relocated according to needs.
Extension kits contain one upright post less than starter and require fixing to another barrier.
Floor fixings for the barriers and extensions are supplied with the kits.
Low level barriers are ideal for the prevention of damage to shelving or racking from fork-lift trucks.
High level barriers are more suitable for prevention of injury to personnel.
From £144.62