MUST HAVE!!! Child friendly - What U Talkin' Bout Game available now!
Hi partner
GET IT BEFORE IT SELLS OUT!!
This new game is a child friendly version of Speak Out, it's got child and adult size mouthpieces and the phrases on the cards are also child appropriate!
It's also cheaper than Speak Out Game, making it a fabulous game for the whole family this Christmas - a must have game!!!!
What U Talkin' Bout? - £16
http://www.thetoyshop.com/games-jigsaws/board-games/What-U-Talkin-Bout%3F-Game/p/528454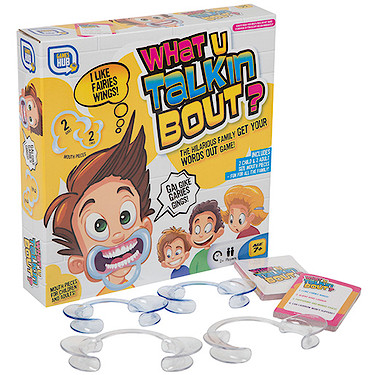 thanks
The Entertainer