Museum Selection - New Voucher code & Mid-Season Sale up to 60% Off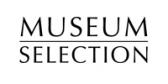 Hi all,
New Customers can get 10% off across site at Museum Selection today!
Museum Selection are also proud to announce their Mid-Season Sale, get up to 60% off this Autumn!
Voucher Code:
Offer: 10% off your first order
Code: AW10
Ends: 31/12/2014
T&Cs: Can't be used in conjunction with other offers.
Top picks from the 'Home' Mid-Season Sale:
Tree of Life Cushion was £17.99 NOW £9.99
http://www.awin1.com/cread.php?awinmid=5904&awinaffid=!!!id!!!&clickref=&p=http://www.museumselection.co.uk/tree-of-life-velvet-cushion-prod14846/#.VEkLhRbgXmc

Tree Of life Velvet Quilt was £139.00 NOW £59.00
http://www.awin1.com/cread.php?awinmid=5904&awinaffid=!!!id!!!&clickref=&p=http://www.museumselection.co.uk/tree-of-life-velvet-quilt-prod14845/#.VEkLwBbgXmc

Cherry Blossom Wall Hanging was £310.00 NOW £149.00
http://www.awin1.com/cread.php?awinmid=5904&awinaffid=!!!id!!!&clickref=&p=http://www.museumselection.co.uk/cherry-blossom-wall-hanging-prod52793/#.VEkMCxbgXmc

Stuart Mahogany Table was £135.00 NOW £79.99
http://www.awin1.com/cread.php?awinmid=5904&awinaffid=!!!id!!!&clickref=&p=http://www.museumselection.co.uk/stuart-mahogany-side-table-prod12606/#.VEkMUxbgXmc

Rivergrass Chair was £69.99 NOW £29.99
http://www.awin1.com/cread.php?awinmid=5904&awinaffid=!!!id!!!&clickref=&p=http://www.museumselection.co.uk/rivergrass-chair-prod13790/#.VEkMfxbgXmc

Art Deco Padded Footstool was £95.00 NOW £39.99
http://www.awin1.com/cread.php?awinmid=5904&awinaffid=!!!id!!!&clickref=&p=http://www.museumselection.co.uk/art-deco-padded-footstool-prod13767/#.VEkMwBbgXmc

View the full Mid Season Sale here>
http://www.awin1.com/cread.php?awinmid=5904&awinaffid=!!!id!!!&clickref=&p=http://www.museumselection.co.uk/sale-deptsale_pg1/
(remember to replace !!!id!!! with your own affiliate ID)
Promotional Tools:
1 Like No Other have a wide variaty of Banners in multiple sizes available from the AWIN interface (if you require a specific size, please get in touch)
If you are not currently joined to the 1 Like No Other Affiliate Programme and would like to join, please click here
Contact Us:
If you have any queries or just want to know a bit more about the programme, then please don't hesitate to contact us
Best regards,
museumselection@twentysixdigital.com
Chris Ratcliffe
Follow 26affiliates