M&S Ireland: 20% Off Womenswear, Menswear & Lingerie *ONLINE TODAY ONLY*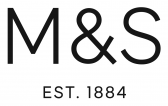 Hi Affiliates,
Great news! M&S Ireland are offering 20% off womenswear, menswear and lingerie!
*ONLY ONLINE TODAY FROM 12PM*
Please see below for some of the amazing products on offer:
There is creative in various sizes available in the interface to help your promotions.
468x60

234x60

Please note all creative should only be displayed before midnight today and removed by tomorrow.
Please remember to replace !!!id!!! with your affiliate id.
If you have any further queries, please do not hesitate to contact us.
Kind regards,
The Marks and Spencer Affiliate Team
marksandspencer@affiliatewindow.com