M&S: 10% Off Kenyan Fair-Trade Dozen Roses!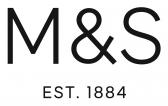 Hi Affiliates,
Great news! Marks and Spencer are offering 10% off £22 on Kenyan Fair-trade Dozen Roses! Kindly see the promotion details below. Please do not start promoting this until Sunday 10th February 2013.
Start date: Sunday 10th February 2013
End date: Monday 11th February 2013
Code: LOVEROS5
Terms & Conditions:
10% off our £22 Kenyan Fair Trade Dozen Roses applies at marksandspencer.com only. Cannot be used in conjunction with any other offer that requires a code except for any applicable free delivery offer. Discount will be shown when you add the roses to your basket and add promotion code LOVEROS5 when prompted and place your order before 23.59 on 11 February 2013. Discount can only be redeemed once at time of purchase, is strictly non-transferable and cannot be sold or exchanged for cash. Please check delivery terms and conditions online. Subject to availability. M&S reserves the right to reject this offer with reasonable cause.
Code:
http://www.awin1.com/cread.php?awinmid=1402&awinaffid=!!!id!!!&clickref=&p=http%3A%2F%2Fwww.marksandspencer.com%2FFairtrade-Dozen-Fairtrade%25C2%25AE-Roses%2Fdp%2FB000MAV3RC%3Fie%3DUTF8%26ref%3Dsr_1_7%26nodeId%3D48294031%26sr%3D1-7%26qid%3D1360253970%26pf_rd_r%3D0Y1ZX4RRB47M4MQ6H9JS%26pf_rd_m%3DA2BO0OYVBKIQJM%26pf_rd_t%3D101%26pf_rd_i%3D48294031%26pf_rd_p%3D321381387%26pf_rd_s%3Drelated-items-3
Please remember to replace !!!id!!! with your affiliate ID
If you have any queries, please feel free to contact us.
Kind regards,
The Marks & Spencer Affiliate Team
marksandspencer@affiliatewindow.com