---
Mother's Day With Hampergifts.co.uk
Looking for a truly special present this Mother's Day? At Hampergifts.co.uk, you'll find something a bit more luxurious than a bunch of flowers and a card. With delightful hampers for everyone, any mum will be thrilled with these gifts. Choose from fine wine, sweets, savoury snacks, chocolate, champagne, pamper products, cuddly teddies and so much more.
See a selection of hampers below, or take a look here to see the full Mother's Day collection.
Don't forget, you can still use voucher code FEB5HAMP to receive 5% off order, but hurry as it expires 29th February 2016.
This smart hamper is bursting with goodies all featuring a hint of fruity goodness. Just perfect for enjoying in the garden or park.

Our Price £32.70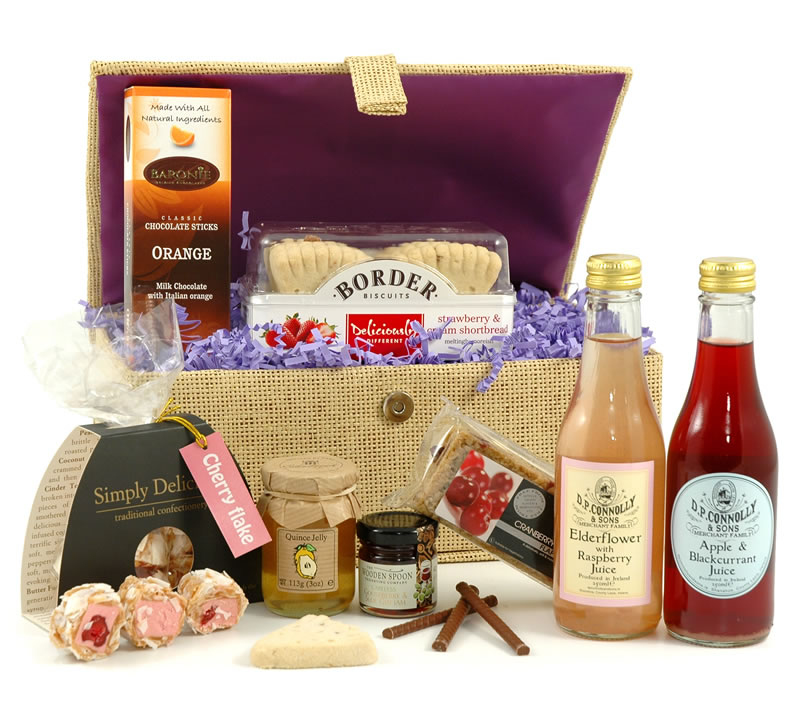 You've never had cookies and cake like this before! Five gorgeous stacked boxes open to reveal a tempting selection of cookies, biscuits and cakes.

Our Price £33.50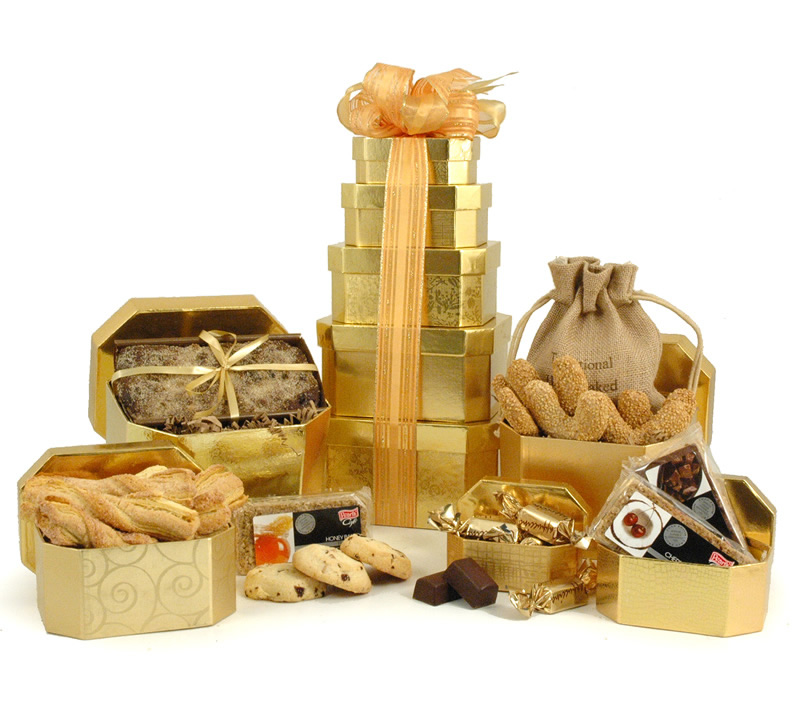 At the heart of our best selling wine hamper is a delicious medal winning Chilean Merlot. The Ruby is the perfect gift for a friend or colleague who enjoy a nice glass.

Our Price £37.99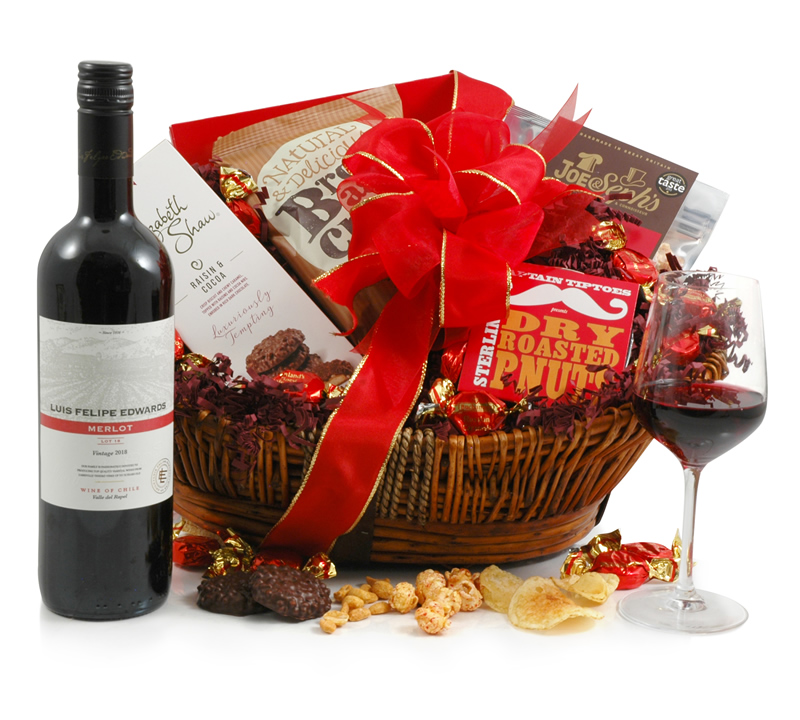 Chocolate Heaven? Its a phrase that gets thrown around a lot. But in this case our huge chocolate hamper cannot fail to impress! This delectable hamper comes beautifully gift-wrapped in a seagrass & wooden basket.

Our Price £36.99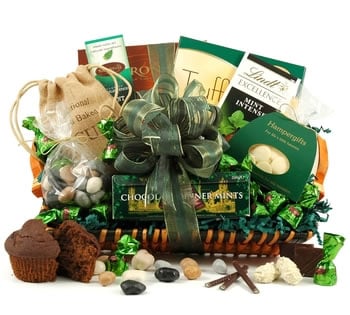 Relax, run a hot bath and let our luxurious Bath themed tower do the rest. This exclusive treat is jam packed with a fantastic selection of scented bath products for the ultimate pampering session. The white and salmon-pink gift boxes are re-usable and make perfect keepsake or storage boxes.

Our Price £37.50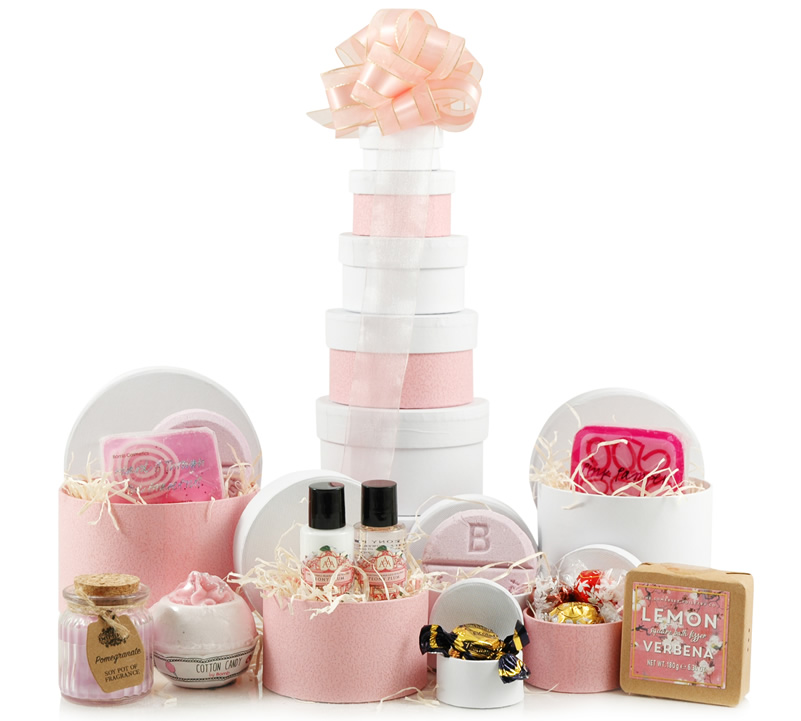 This lovely traditional Wine, Cheese & Pâté Hamper is an absolute winner for friends, family or colleagues.

Our Price £39.99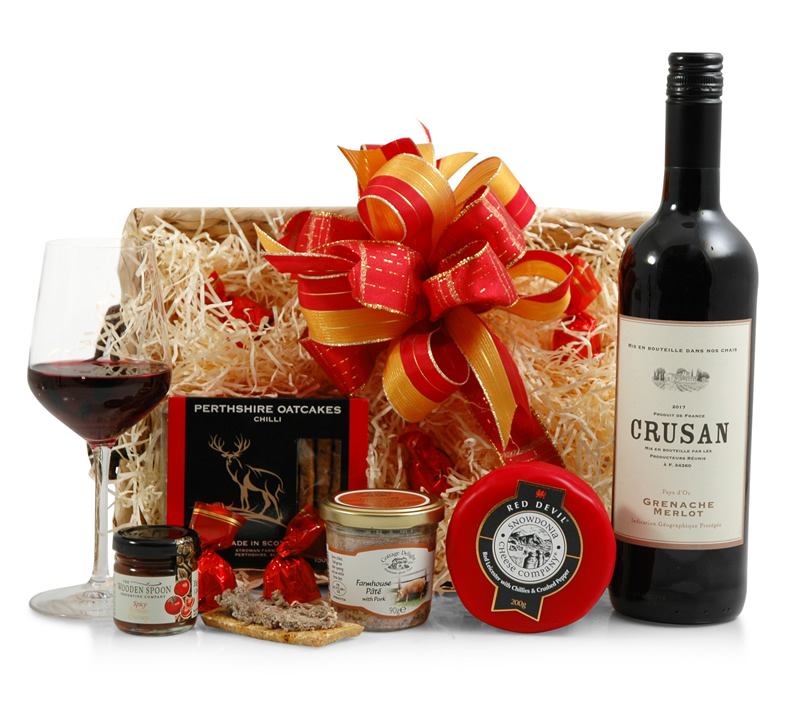 Timeless, versatile and smart, this suede hat box comes filled with an array of bath & beauty products infused with a wonderful blend of warm Vanilla and delicious Berries.

Our Price £40.00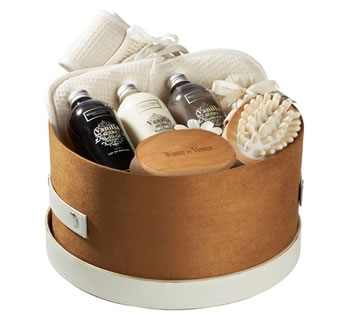 A beautifully crisp sparkling wine from France, a delectable selection of chocolates... and an adorable teddy bear - what better way to surprise someone special.

Our Price £45.00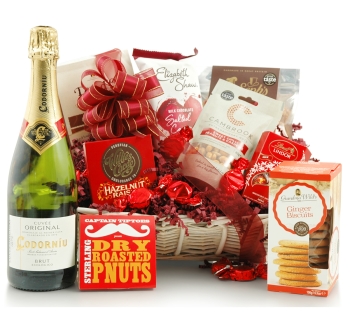 This beautifully indulgent sparkling wine gift is sure to impress family, friends or clients alike.

Our Price £69.99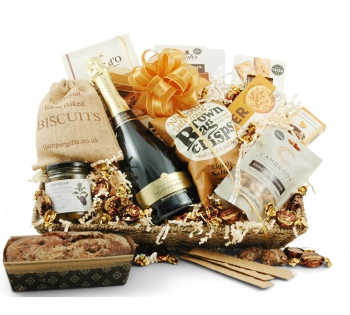 This has to be the sweetest way to express love for a special Mum! The adorably soft teddy with embroidered Mum heart can be treasured for years to come.

Our Price £70.00