---
Mother's Day At Hampergifts.co.uk
Looking for a truly special present this Mother's Day? For something a bit more luxuriant than a bunch of flowers and a card, why not try our delightful emerald white wine hamper. If your mum enjoys fine wine, this special hamper might just make her day! Or choose from a unique sweet & savoury tower, the adorably cuddly teddy & pink champagne gift or a luxury pamper hamper. Use code HAMP5FEB to save 5% on All Orders until 28th February. 
Mother's Day Delivery Cutoff Date 22nd March 2017 
Lovers of all things chocolate will enjoy digging into this charming basket.
Our Price £23.50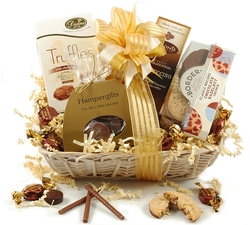 This fabulous gift includes everything you need for a winter's night in, or a lazy Sunday morning pamper session.
Our Price £23.99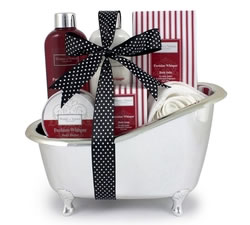 Beautifully gift wrapped with ribbon this lovely hat box is filled with 8 scented bath products including a lovely scented candle, scented soaps and shower butter.
Our Price £29.99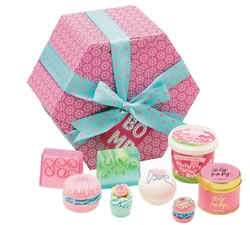 Inspired by the spirit of the Far East, these pampering treats will provide you with moments of rest, relaxation and escape, whenever you need them.
RRP £38.00
Our Price £34.20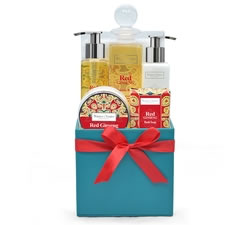 You've never had cookies and cake like this before! Five gorgeous stacked boxes open to reveal a tempting selection of cookies, biscuits and cakes.
Our Price £33.50
This smart hamper is bursting with goodies all featuring a hint of fruity goodness. Discover delicious lemon drizzle cookies, moist cranberry flapjack or the tasty strawberry extra jam.
Our Price £34.50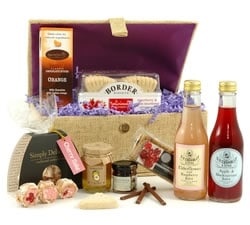 Relax, run a hot bath and let our luxurious Bath themed tower do the rest. This exclusive treat is jam packed with a fantastic selection of scented bath products for the ultimate pampering session.
Our Price £39.99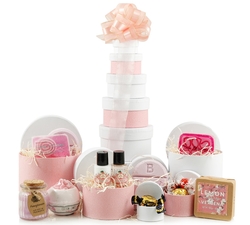 Wine hampers don't come much better than this. With a sumptuous Spanish white, plus a range of premium biscuits, chocolates and cake this wine basket is all you need for an impromptu dinner party.
Our Price £42.50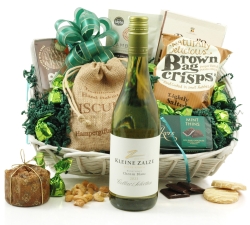 Sometimes you need something special to say thank you, you're special or to celebrate a special occasion.
Our Price £44.99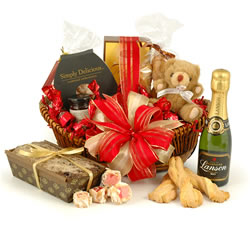 Timeless, versatile and smart, this suede hat box comes filled with an array of bath & beauty products infused with a wonderful blend of warm Vanilla and delicious Berries.
Our Price £44.99