Money saving offers throughout Dogalogue's new range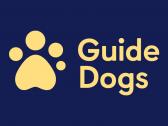 Offers, offers, offers...
Dear Affiliates,
We just had to let you know about our great money saving offers throughout our Spring/Summer range at Dogalogue. Offers that no one would want to miss!
Not only this, your customers can also take advantage of our 10% off voucher code D15G004* for a further 10% off their order throughout April.
We offer you 10% commission on all validated sales. Please visit our profile for full terms and conditions.
Save 20% on two packs of

Milk Chocolate Puppies

 Save 10% on our Dog Scarf

and Scarf Hanger Set

 Save 10% on our Butterfly 

Scarf and Scarf Hanger Set

Save 10% on our

Black Labrador Collection

Save 15% on our Kitchen

Coordinators Collection

Save 10% on two packs of

Paw Print Bath Fizzers

Save 10% on our Dog Biscuit

Baking Mix and Cake Baking Mix

 Save 20% on four packs of

Popcorn Dog Treats
Further information on our Affiliate programme is available on our profile - ID 6059 or click here.
I would love to hear from you with any questions or just to say "Hi". Please feel free to contact me directly at kavita.bhatti@guidedogs.org.uk.
Kind regards,
Kavita