MODAFIRMA STYLING IDEAS: PASTEL TREND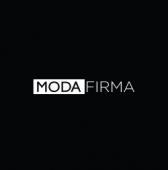 Rose quartz and serenity blue are the official colours of 2016, so no wonder why the sweet pastel trend and shades such as baby blue, mint green, light peach and faded coral are huge this season. Inspired by maracons and shabby chic weddings, we selected our favourite Modafirma Designer pieces with quick and easy styling and makeup tips!
Pastel Shades Are Great For…
…regardless of skin tone and hair colour, pastel pieces were made for everyone. These light colours will look refreshing and cooling (especially with a bronzed summer tan) during the hot weather, and they can be mixed and match with any other shade: for a contrast, add a black clothing item or accessory to your outfit, but if you'd like to keep your look romantic and a bit more vintage inspired, mix the different pastel shades and match your baby pink dress with mint accessories!
How To Rock it:
 Clothing
Our Favourites: Maxi Dresses, Silk Blouses, Midi Skirts
The Trick: Light materials and feminine details (such as high slits, maxi dress designs and embroidery) will emphasize the femininity of pastel shades, and they are also a comfortable choice for a summer. If the weather gets colder, or if you are looking for something to make your look more modern, throw on a black leather jacket or cropped blazer and you are good to go.
Accessories
Our Favourites: Chunky Bracelets, Leather Necklaces, Statement Earrings
The Trick: Not a fan of an all-pastel Barbie look? These accessories with icy blue, peach and baby green details will add a pop of colour to your outfit without being too harsh or vivid. Match your multicolour statement necklace with a monochrome outfit or tone your bright look down with a pair of pastel earrings!
Makeup
Our Favourites: Blue Liner, Baby Pink Lips, Rosy Cheeks
The Trick: Pastel makeup can look stunning on any skin tone, but make sure not to overuse pastel products and stick with one at a time. We are especially in love with baby blue eyeliner on the lower lash line, but if you prefer your cat eye look, try out a pink lip and cheek stain!
To join our Affiliate program please, apply here
Tags: blog, fashion, Modafirma, Pastels colours, Trends