MODAFIRMA: MONTHLY FAVOURITES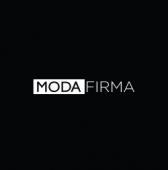 At MODAFIRMA, we are extremely proud to work with the most creative and fashion forward designers from all over the world. To help you discover the world our brands and MODAFIRMA even more, we decided to choose our favourite clothing items each month – which ones do you love the most? 
Silverstone Dress
This modern and timelessly beautiful is a perfect choice for any formal event or night out party. Because of its vibrant and minimalist silver colour and double layered design, everything about this dress screams futuristic and feminine with a classy edge. Thanks to its special design and length, the Silverstone dress fits and complements any body type.
Florious Dress
Portnoy Beso Couture is known from its breathtakingly elegant and luxurious designs, and our favourite has to be this youthful maxi dress made from black silk and eyecatching floral lace. Inspired from the Middle Eastern ornaments, this uniquely designed dress mixes the romantic and fun patterns with the timeless, straight shapes and black. Thanks to its delicate detailing and interesting colour combinations, it can be worn to various events and occasions.
Lola Bag Pink
Made from 100% Spanish leather, this little pink bag with golden detailing and detachable leather strap is our favourite bag and accessory for a night-out. Its bright colour can make any monochrome outfit look youthful and fun, and it is just the right size to fit everything important in there without being too big or heavy.
White Lace Evening Dress
Roxcii's collection mostly consists of feminine, beautiful and more dressed up designs, but our personal favourite choice has to be this wedding gown-like white lace evening dress! Every little detail from the see-through lace and maxi length to the long sleeves and low-cut back makes this gown very one of a kind, and gives your appearance just to right amount of innocent, but still sultry look at the same time.
To join our affiliate program please, apply here
Tags: Emerging designers, fashion, Modafirma, Monthly picks, trend