Millet Sports Launches on Affiliate Window with a 7% Commission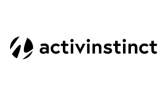 Exciting News from the world of sports equipment as the Millet Sports team announces its launch on affiliate window.
Why should you join?
• Commission: You can earn 7% on referred sales and it does not cost you a thing to join!
• Our brands: They're the most recognized brands on the web, so they're easy to promote.
• Great selection of marketing tools to maximize your marketing.
• The product feed is updated daily to give you up to date information on what products are available.
• Dedicated support: You can contact our affiliate management team 9AM – 5PM Mon to Friday.
The wide variety of brands you can find on Millet Sports means you can offer products related to virtually any sport that you can think of. Promote one, or promote them all to maximize your revenues.
Click here to sign up to the programme."
Thanks,
Millet Sports affiliate team