Midrive - UK-Wide Driving Lessons from £20 p/h - Earn £20 per new lesson booking!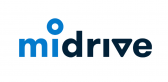 Learn to drive the smart way
The TL;DR version:
Driving lessons nationwide from £20 per hour
Commission £20 per new lesson booking (launch offer until 30th Nov - £10 thereafter)
300,000 people have learnt to drive with Midrive so far
Midrive learners are 38% more likely to pass first time
Lesson packages start at 5 hours of lessons from £100 (price varies by location)
We offer a 100% money-back guarantee
About Midrive
Learning to drive hasn't really changed in over 50 years, but Midrive has been on a mission since 2012 to change that. Since then we've helped over 300,000 people learn to drive through our driving lesson marketplace, our highly rated Theory App and the recently launched pay-as-you-go Learner Driver Insurance, Anytime*.
We don't think of ourselves as a driving school, but if we were we'd be the UK's 2nd largest with over 1,600 instructors on the Midrive platform, allowing us to use our innovative tech and rich data to match learners with only the highest rated, local driving instructors in their area.
Midrive learners are 38% more likely to pass first time compared to the national average, while needing only 30 hours of lessons (vs 47 nationally), saving them up to £425 overall.
We're so confident in our instructors and the tools that we provide learners to become better, safer drivers quicker than elsewhere, we offer a 100% money back guarantee. If a learner isn't happy after their first lesson, we'll find a new instructor for them or give them a full refund - their choice.
Our programme
We've just launched our new affiliate programme, offering commission for any sales of Driving Lessons on Midrive.com.
For a limited time (until 30th November 2017) we're offering £20 commission for every learner who books a lesson package with us for the first time.
As the only 'driving school' with an active affiliate programme, this is a unique opportunity for you to earn generous commission from what is a rite of passage experience to your audiences.
However we're not only interested in 17-21 year olds. One of our strongest demographics are 25-34 year olds, with many learners choosing to wait until even later in life to get on the road. Perhaps it's for a new job, a new family, a new start in the UK or a move to the suburbs after city-living, learning to drive isn't just for 17 year olds.
Please get in touch if you have any questions or require assets not provided. We'd love to get your feedback on our programme and our product!
Link
http://www.awin1.com/cread.php?awinmid=11224&awinaffid=!!!id!!!&clickref=&p=https%3A%2F%2Fmidrive.com%2F
*Please note that our Theory App and Anytime insurance products are not part of our affiliate programme, however we hope to launch these soon. Please let us know if these are of interest.
Tags: Apps, driving lessons, driving school, Education, graduates, immigrants, learner drivers, marketplace, midrive, migrants, millenials, mobile apps, new parents, students