Men's Stylish Patterned Socks Available at Sock Shop
---
Men's Stylish Patterned Socks Available at Sock Shop
Men's Stylish Patterned Socks Available at Sock Shop.
Get noticed for your suave sense of style in a pair of men's patterned socks. A fantastic way to introduce colour, texture and pattern to your work suit, this range of gorgeous patterned socks are dapper and daring.
Click here to find out more.
Super-soft, super-stylish men's bamboo rich socks in great choices of pattern and colour mixes, these triple packs of Pringle Striped and Spotted Socks are excellent all-rounders for casual and office wear, made in a smooth, fine gauge knit.
Our Price £9.99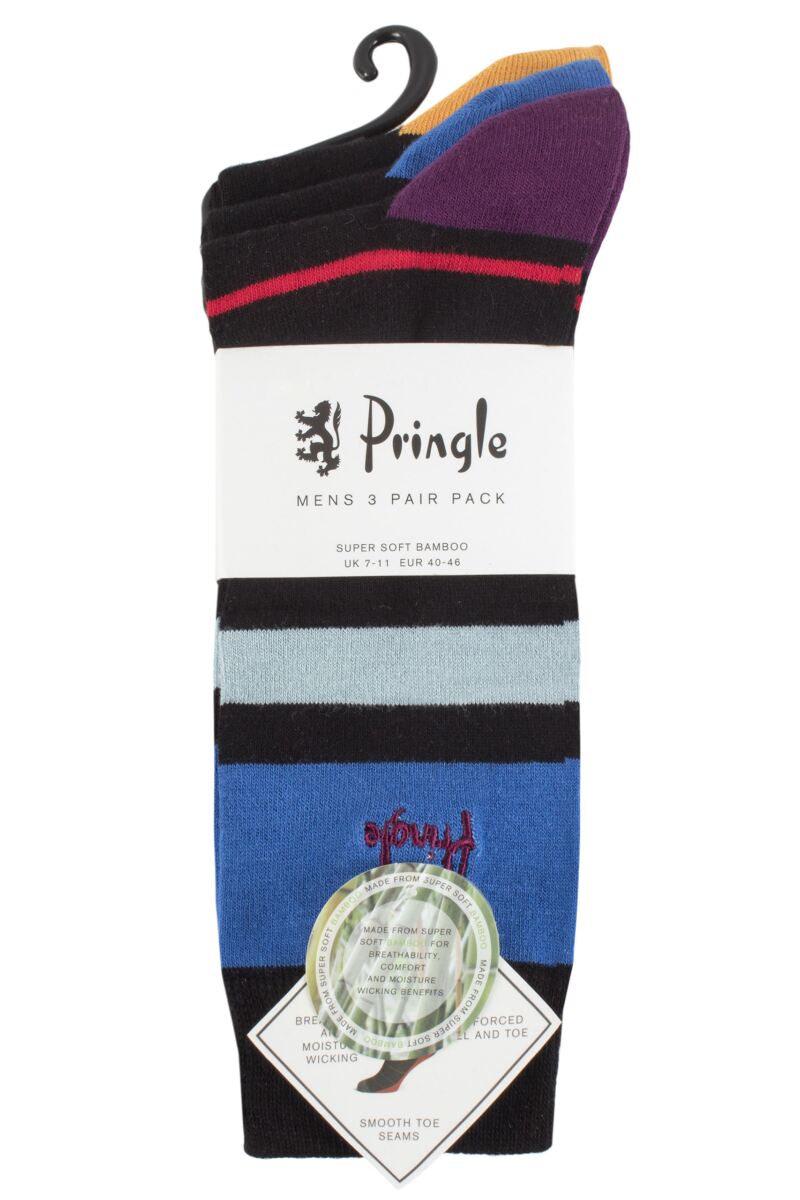 Eye-catching preppy style in the way that Ralph Lauren do it best! These men's Polo Ralph Lauren Classic Sport Cushioned Arch Support Crew Socks.
Our Price £24.99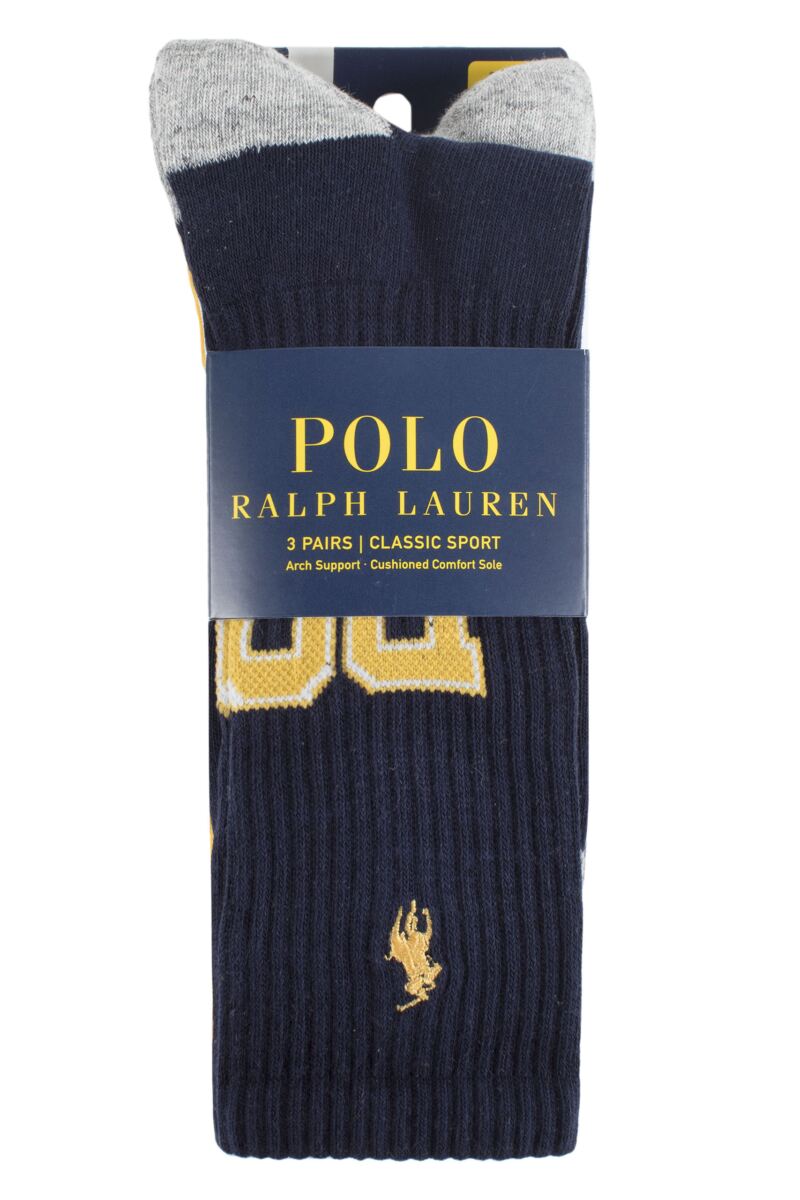 Roll up, roll up, see the wonders of the most perfect paragon of paternal excellence with these Happy Socks Fathers Day World's Strongest Dad Cotton Socks!
Our Price £11.99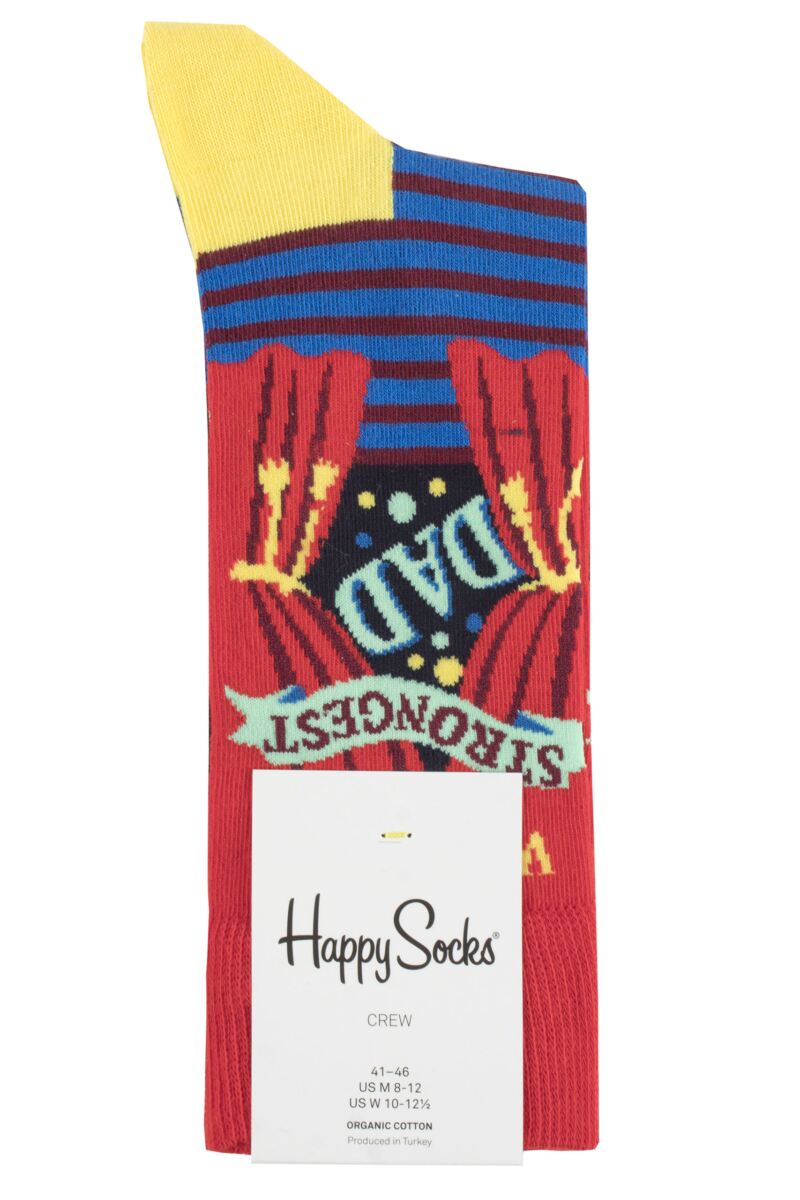 Can't think of a gift for your dad this fathers' day? We've got you (and his feet) covered with this great men's 3 Pair Happy Socks Fathers Day Gift Boxed Cotton Socks set!
Our Price £29.99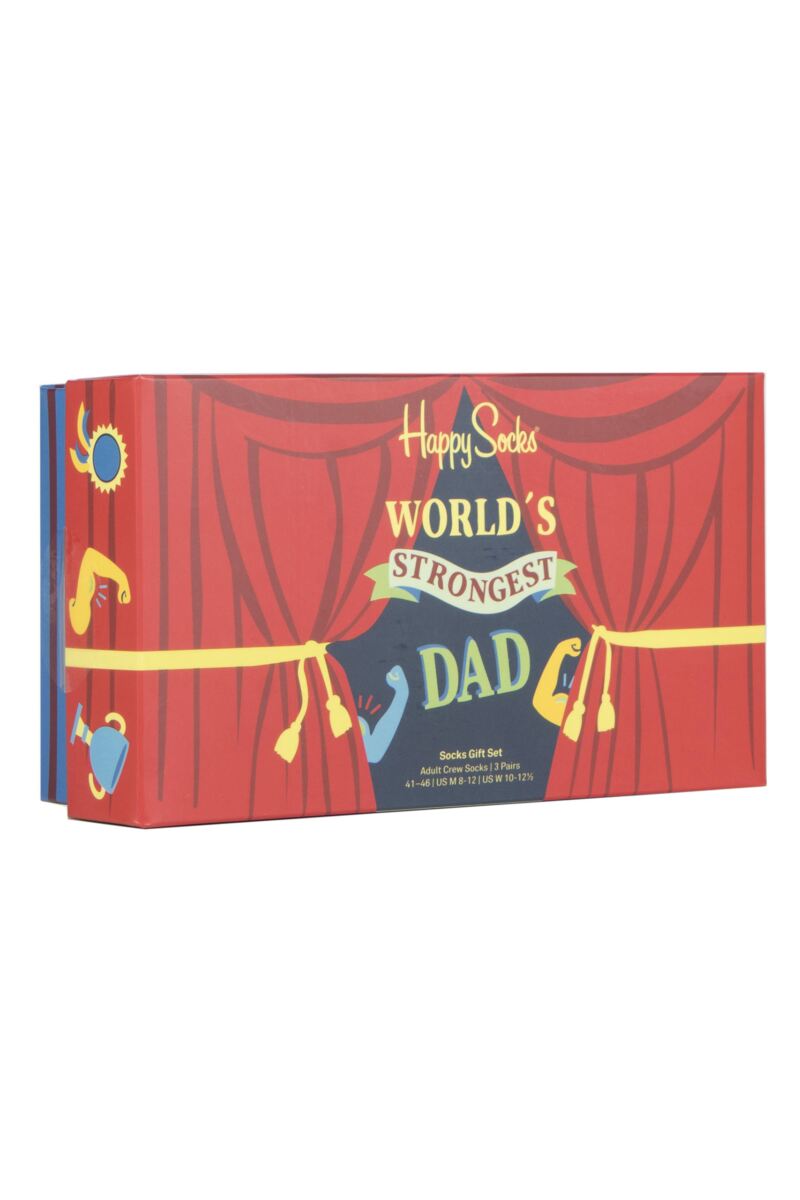 A "must-have" for any fan of the original Man who Fell to Earth, this 6 Pair Happy Socks David Bowie Gift Boxed Cotton Socks set is the ultimate fashion accessory (and perfect gift package) for Bowie aficionados and collectors .
Our Price £69.99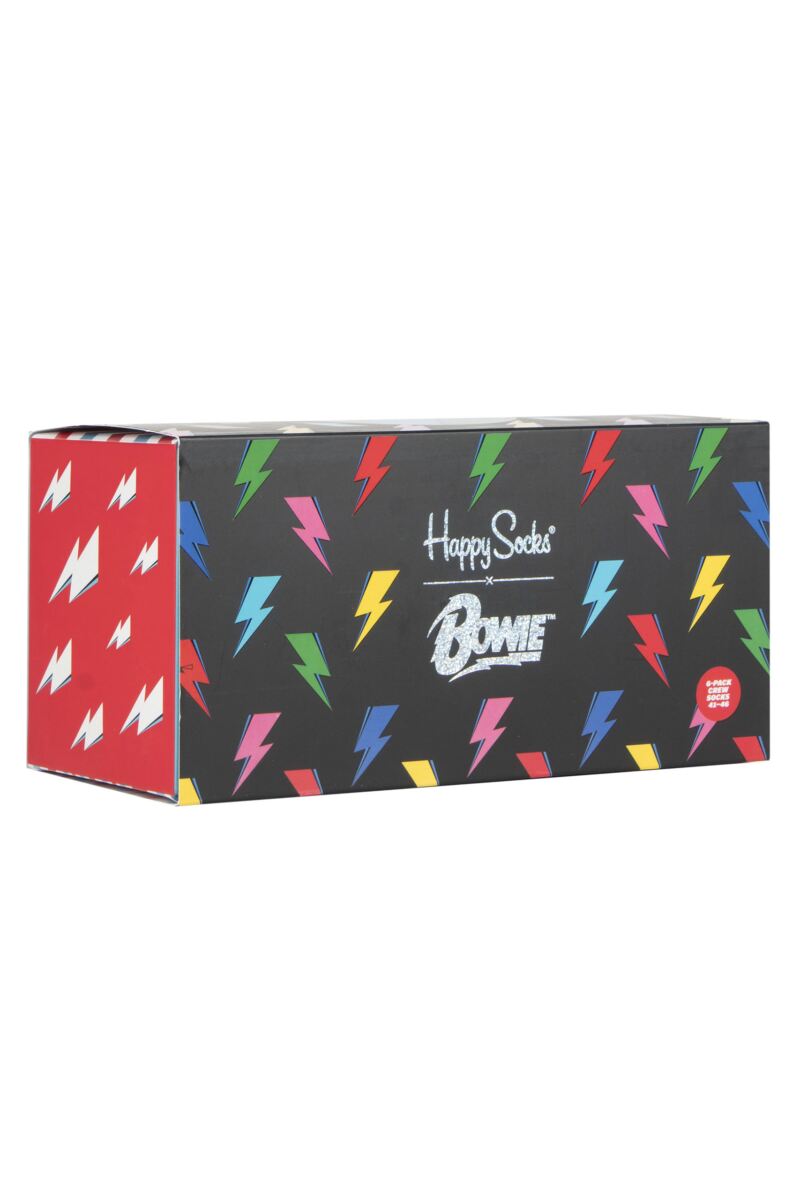 Hang onto yourself if you're a Bowie fan, because here is a box set you'll want on your wish list of gifts!
Our Price £39.99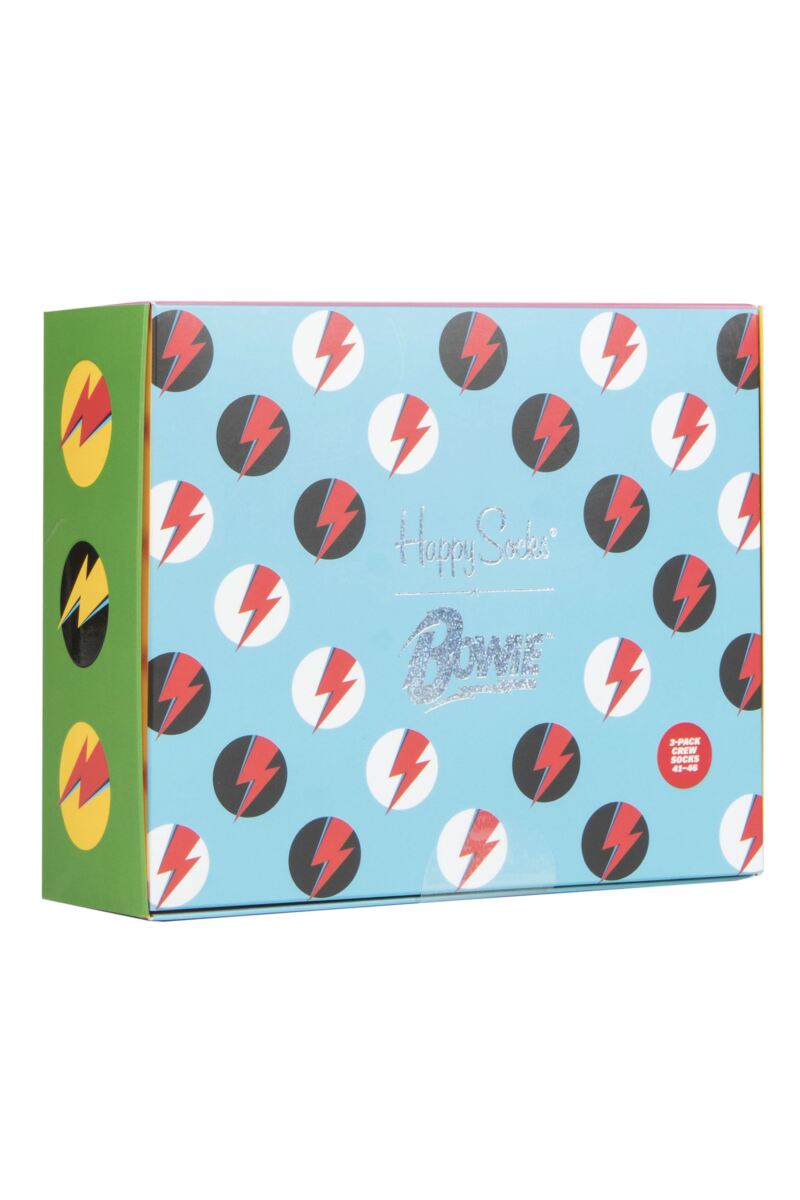 From the star-struck glam rock heights of the 70s and straight to your ankles, the instantly recognisable "Aladdin Sane" lighting flash makeup graces these super special edition Happy Socks David Bowie Flashy Bowie Cotton Socks!
Our Price £13.99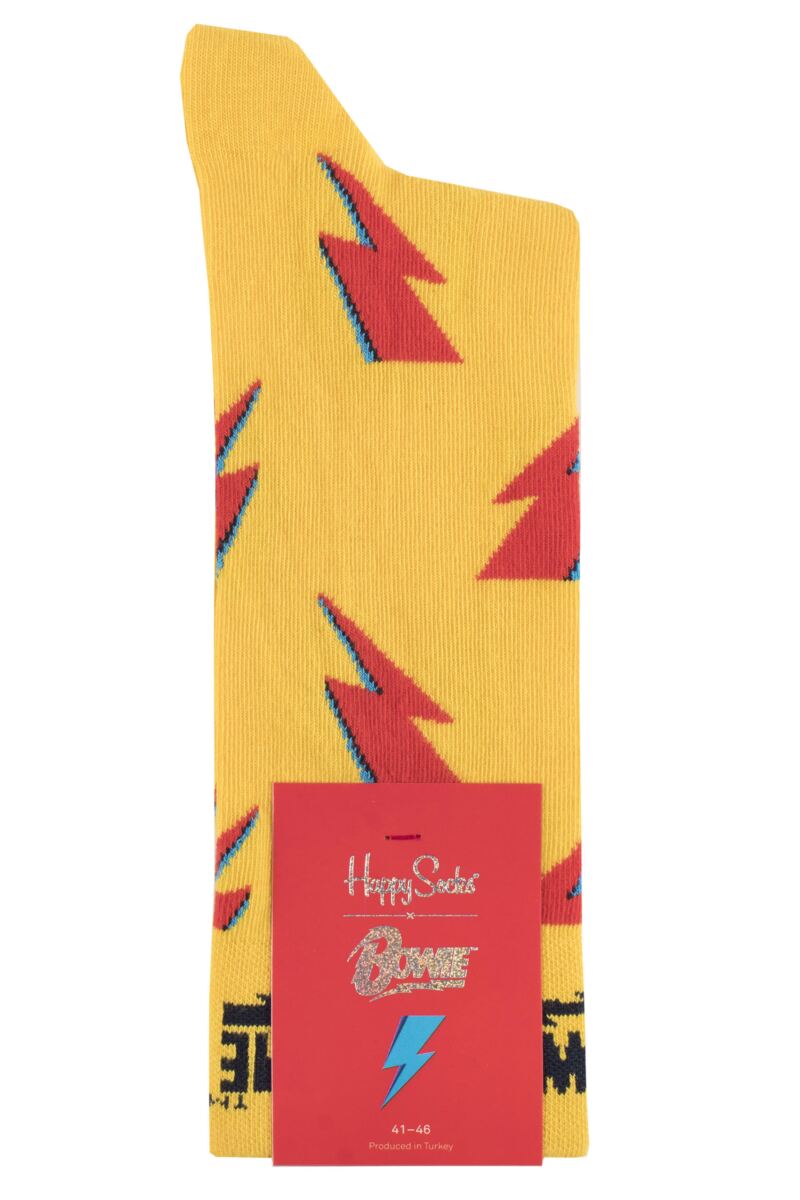 These special edition Happy Socks David Bowie Tokyo Pop Cotton Socks re-imagine the flowing shapes and patterns conceived by Japanese clothing designer Kansai Yamamoto for the extraordinary wide-legged "Tokyo Pop" vinyl jumpsuit (also called the "Rites of Spring" suit) Bowie first wore onstage for his 1973 Aladdin Sane tour.
Our Price £13.99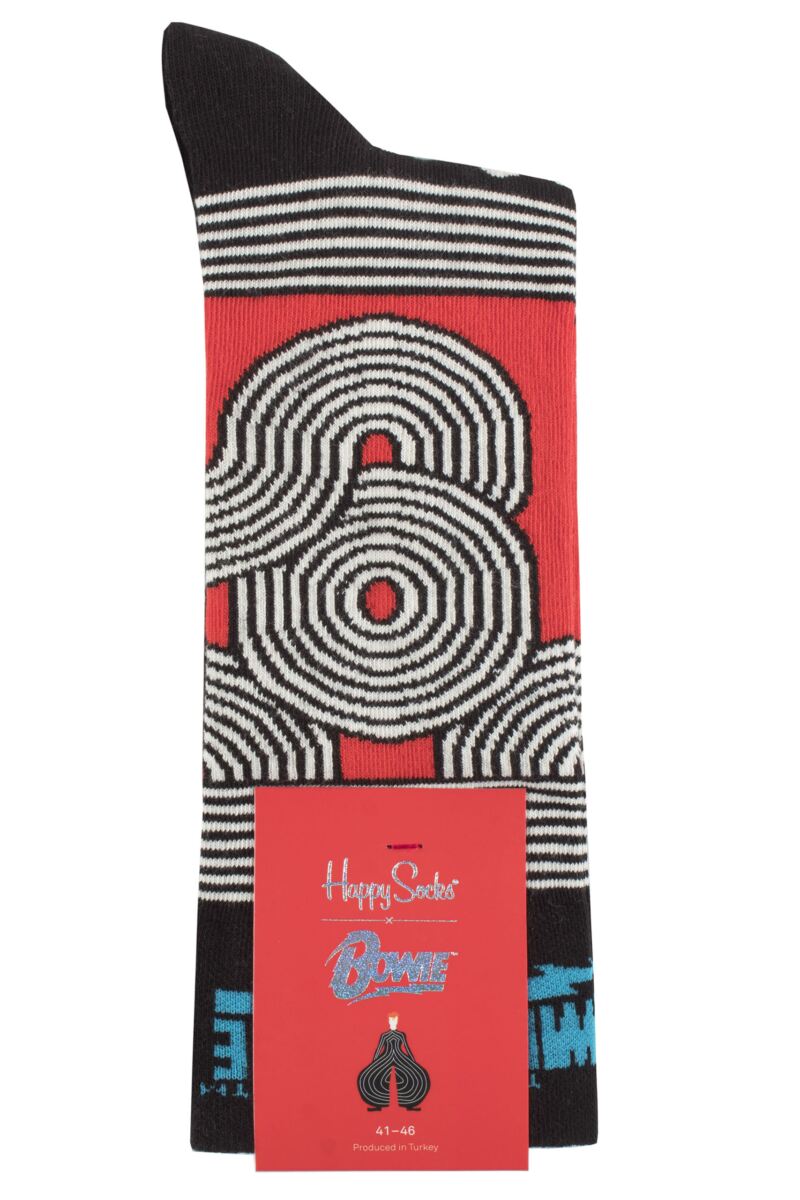 Go wild with superstar style for your ankles in the official, special edition Happy Socks David Bowie Electric Tiger Cotton Socks. The pattern of these socks reflects the zigzagging (or should that be Ziggy-zagging?) shapes and feline design of the Japanese kabuki-inspired tiger jacket created by Kansai Yamamoto.
Our Price £13.99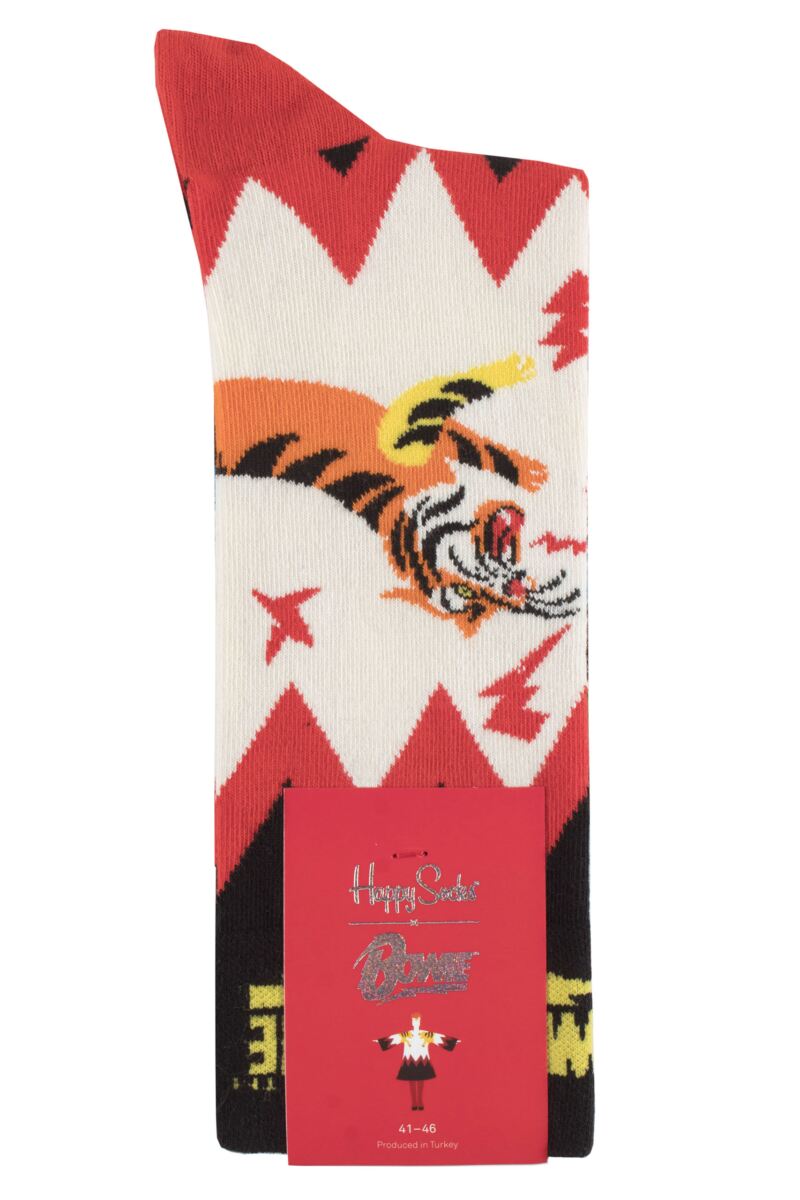 A men's fashion classic once again reinvented by Pringle, New Waverley Argyle Patterned and Plain Socks give you three fresh pairs of soft cotton rich everyday socks stylishly suitable for both office and casual wear.
Our Price £9.99