---
Men's Sophisticated & Casual Range At Sock Shop
This week at Sock Shop we bring you our men's office and lightweight suit socks that have been designed to be worn under smart, office shoes. Wear a pair of classic black suit socks for a sophisticated, understated look. Or be daring and opt for a pair of bright coloured socks; we have a huge collection of shades. Make a statement and choose from our stripy, spotty or argyle patterned socks. Why not pick up a pair that match your favourite tie?
Skin kind right from their non-constricting tops to their flat seam toes, this triple pack of SockShop Comfort Cuff Bamboo Striped and Plain Socks are a smart, stylish choice for anyone, but particularly if you are troubled by legs and feet that are usually over-sensitive.
Our Price £7.99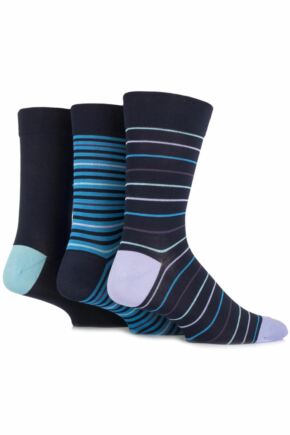 When is a plain sock not merely a run-of-the-mill sock? When it's a Glenmuir Classic Bamboo Plain Sock.
Our Price £8.99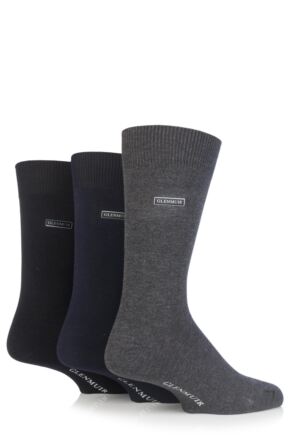 Everyday socks for men who value quality legwear at all times, these two pairs of Hugo Boss Plain 75% Cotton Socks are made in the finest combed cotton rich blend, with elastane and non-pinching comfort cuffs for hold without tightness that you'll appreciate during long days of wear.
Our Price £14.99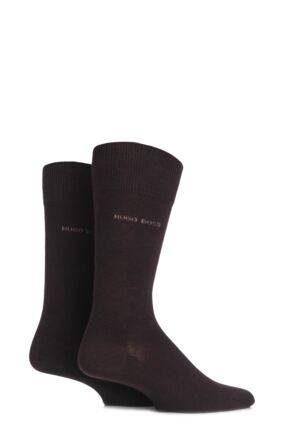 Super absorbent, breathable and odour resistant, Pringle of Scotland Classic Bamboo Plain Socks are an great choice for long working days.
Our Price £14.99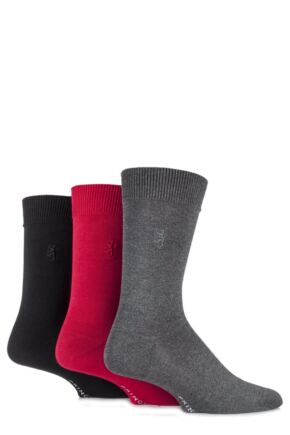 If you automatically think of chunky knits and saggy ankles where you hear the term wool socks, you need to experience lightweight, fine and comfortable Pantherella Merino Wool Rib Socks, traditionally made in England with the finest quality first clip lambswool.
Our Price £10.99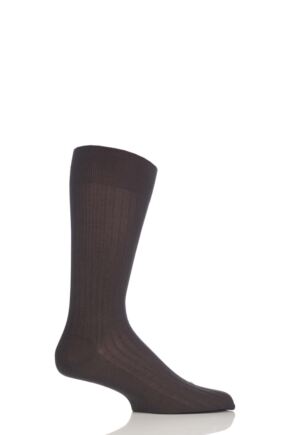 A sophisticated piece of hosiery for men who know details count, Falke Tiago Classic Fil d'Ecosse 98% Mercerised Cotton Socks have the distinctive sheen and fine needle knit of dress socks, with elastane for a sleek, smooth fit.
Our Price £12.00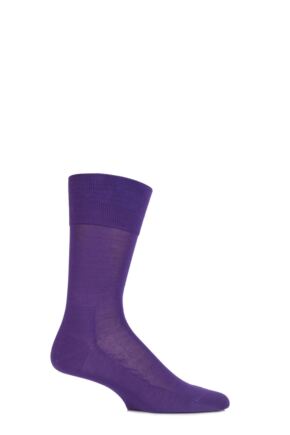 Secure they might be, but socks with tight, constricting elastic tops can be uncomfortable over long periods of wear. These Farah Plain Comfort Cuff Socks are designed to fit without undue pressure, manufactured with a pique top that holds the calf without the use of elastic.
Our Price £6.99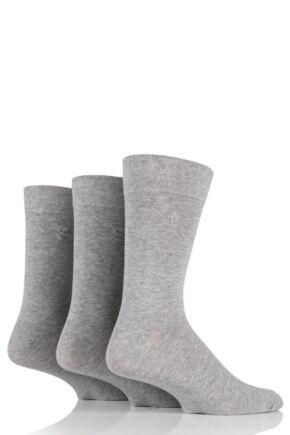 Nothing short of dynamic in a bright, wide variation of colours, all with contrast cuffs, toes and heels, the socks in this triple pack of Glenmuir Plain and Multi Coloured Striped Bamboo Socks demand attention, yet are the exact opposite to wear.
Our Price £8.99