Men's British Made Socks from SockShop
---
Men's British Made Socks from SockShop
We here at SockShop are incredibly passionate about British manufacturing. It is important that we all support beautiful British made products that have been skilfully made by UK craftsmen. Each and every pair of men's socks in this collection has been made right here in the UK. From a wide range of brands including beautiful Welsh brand Corgi, Leicester brand Pantherella, Derbyshire brand John Smedley and our beautiful SockShop of London collection; this range of UK made men's socks are spectacular!
Amazingly lightweight and beautifully worsted woven from superfine merino wool, these classic ribbed knee highs combine elegance with strength, outstanding breathability and anti-microbial qualities.
Our Price £11.99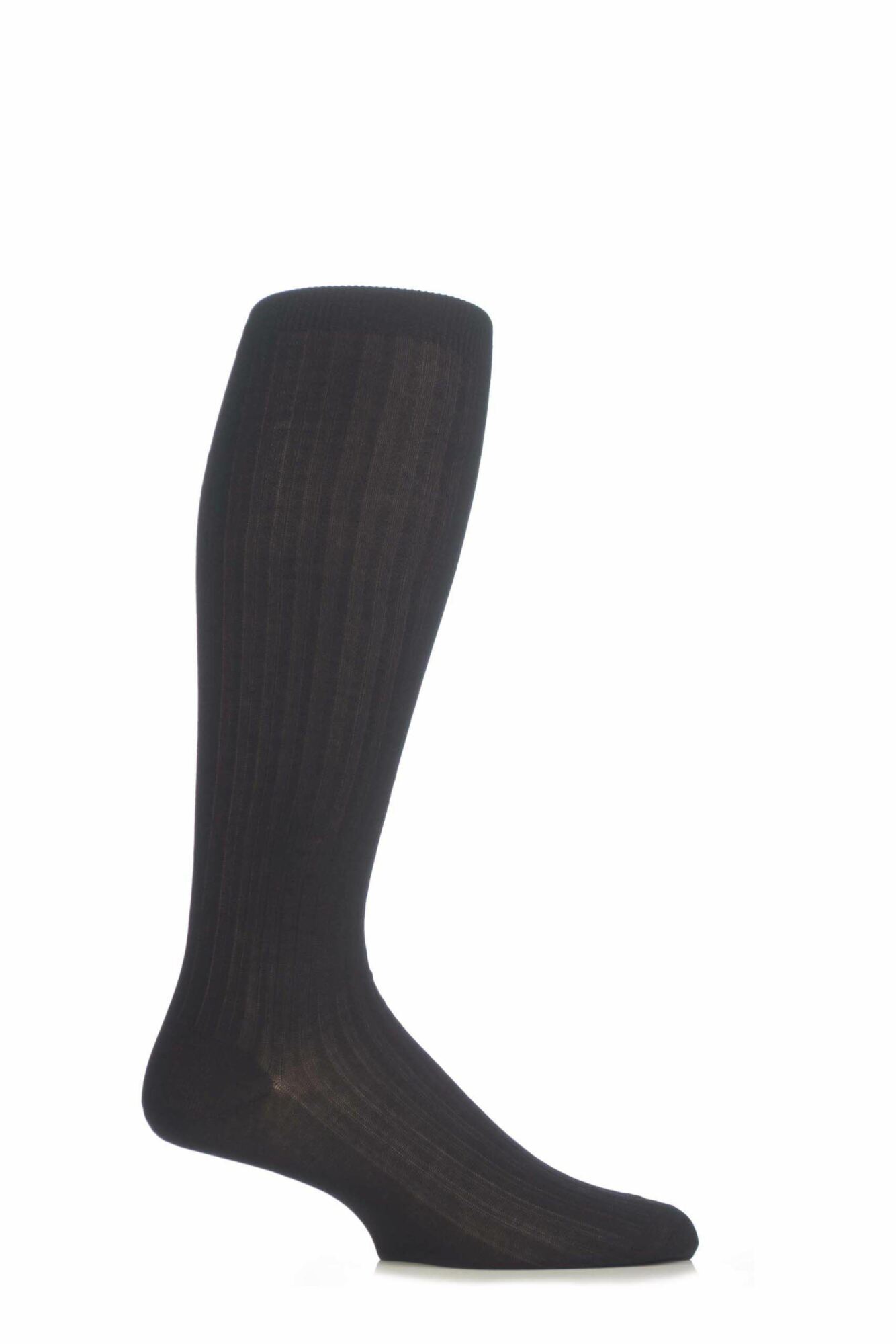 Combining quality materials and manufacture with a gentle comfort top, these cotton rich Pantherella socks have all the virtues of the company's 'standard' socks, but with the addition of a specially designed and shaped top with alternating bands of plain and rib 'relaxation panels' for a Comfort Cuff without pressure or elastication.
Our Price £10.99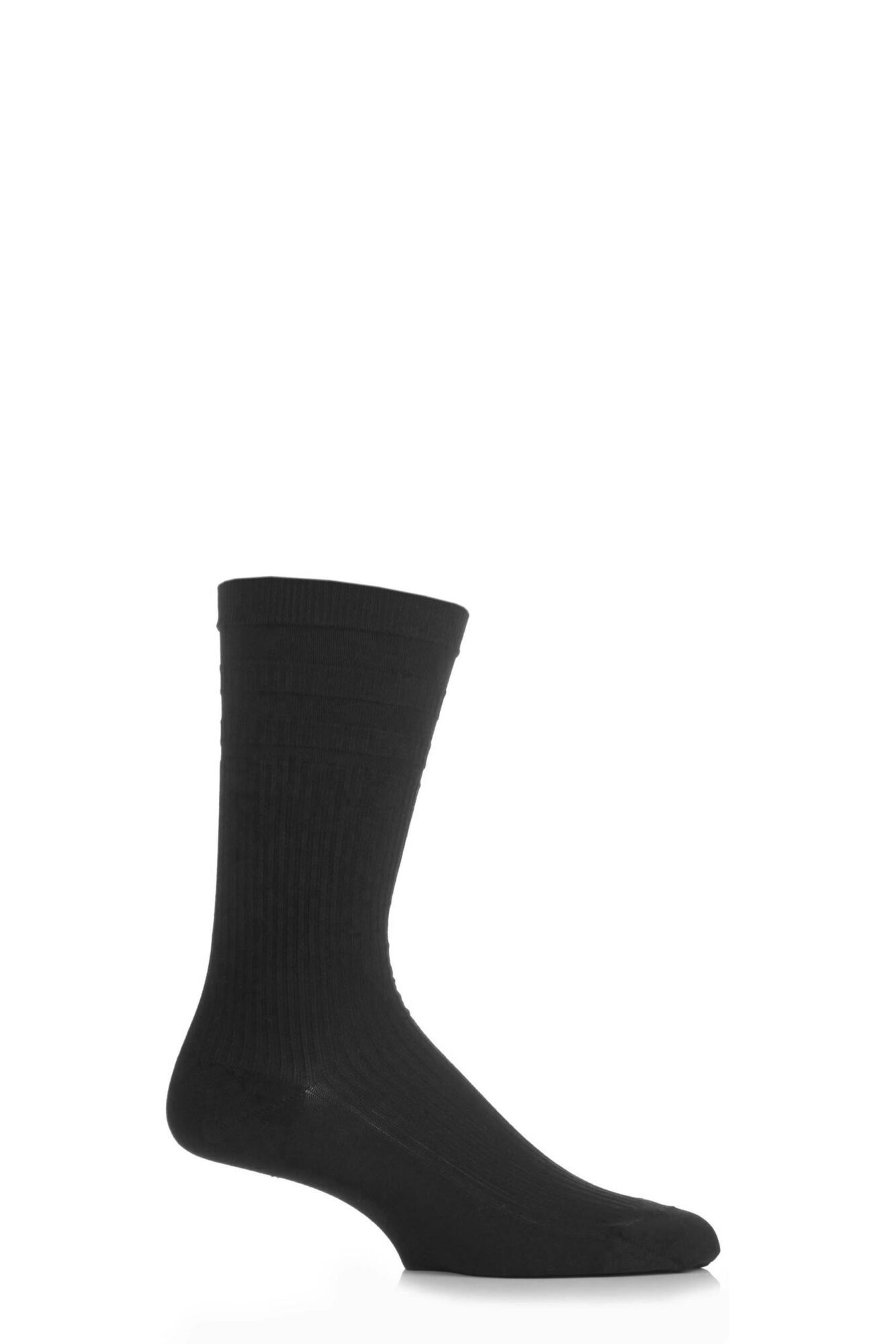 Flying the flag for a country other than your own might be odd, but when it's the stars and stripes, it seems to be an incredibly popular design. These Corgi Lightweight Wool Stars N Stripes Socks will be doubly popular then, because they're also good looking and feel great, in a fine gauge, with a superbly soft handle.
Was £15.99 Now £3.99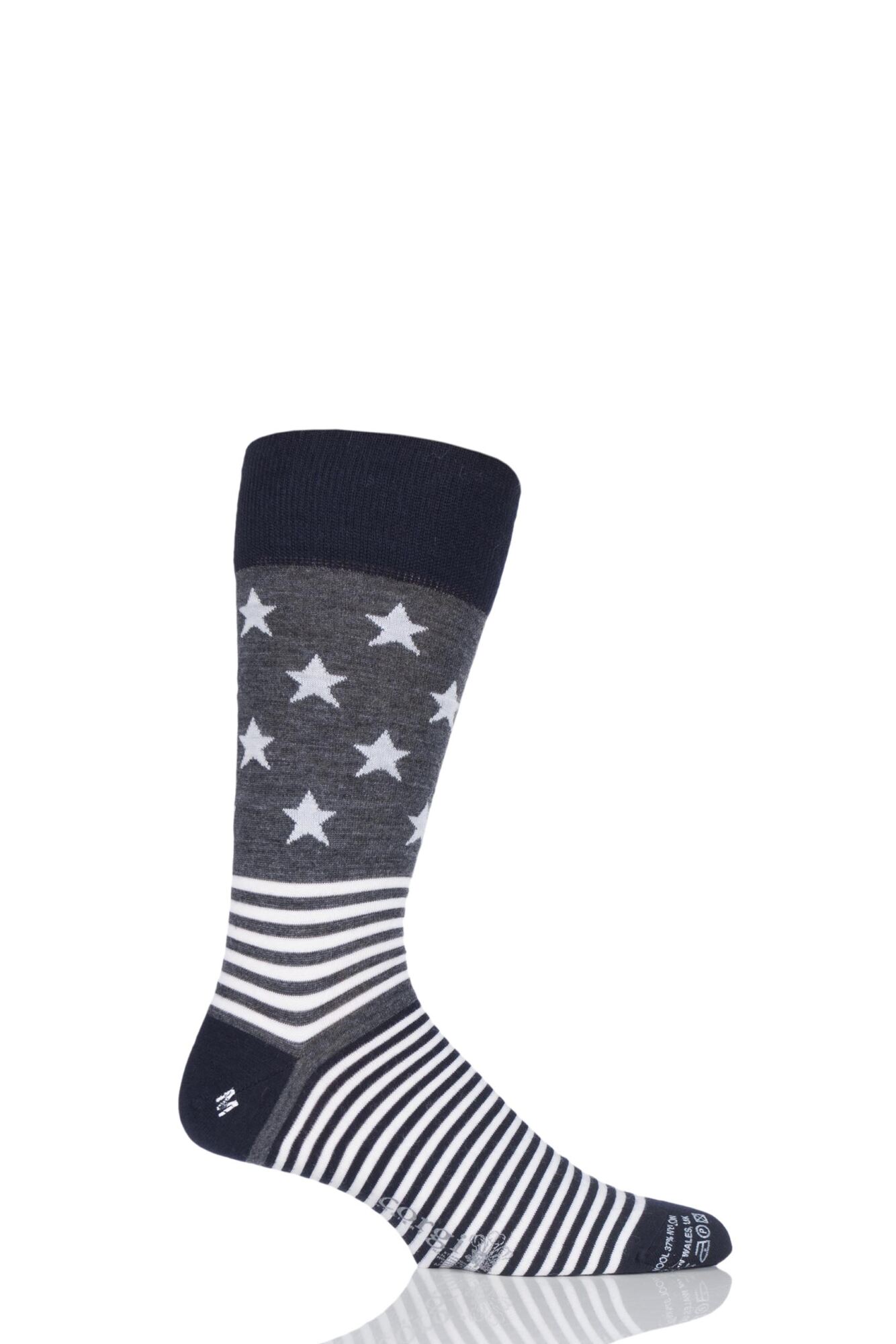 Many people are affected by fluid retention and swelling of the legs. Our Iomi Footnurse Oedema Extra Wide Cotton Socks are specially designed to help those conditions by being able to gently stretch to fit to the exact contours of your legs and feet, without causing pressure or restriction.
Our Price £14.99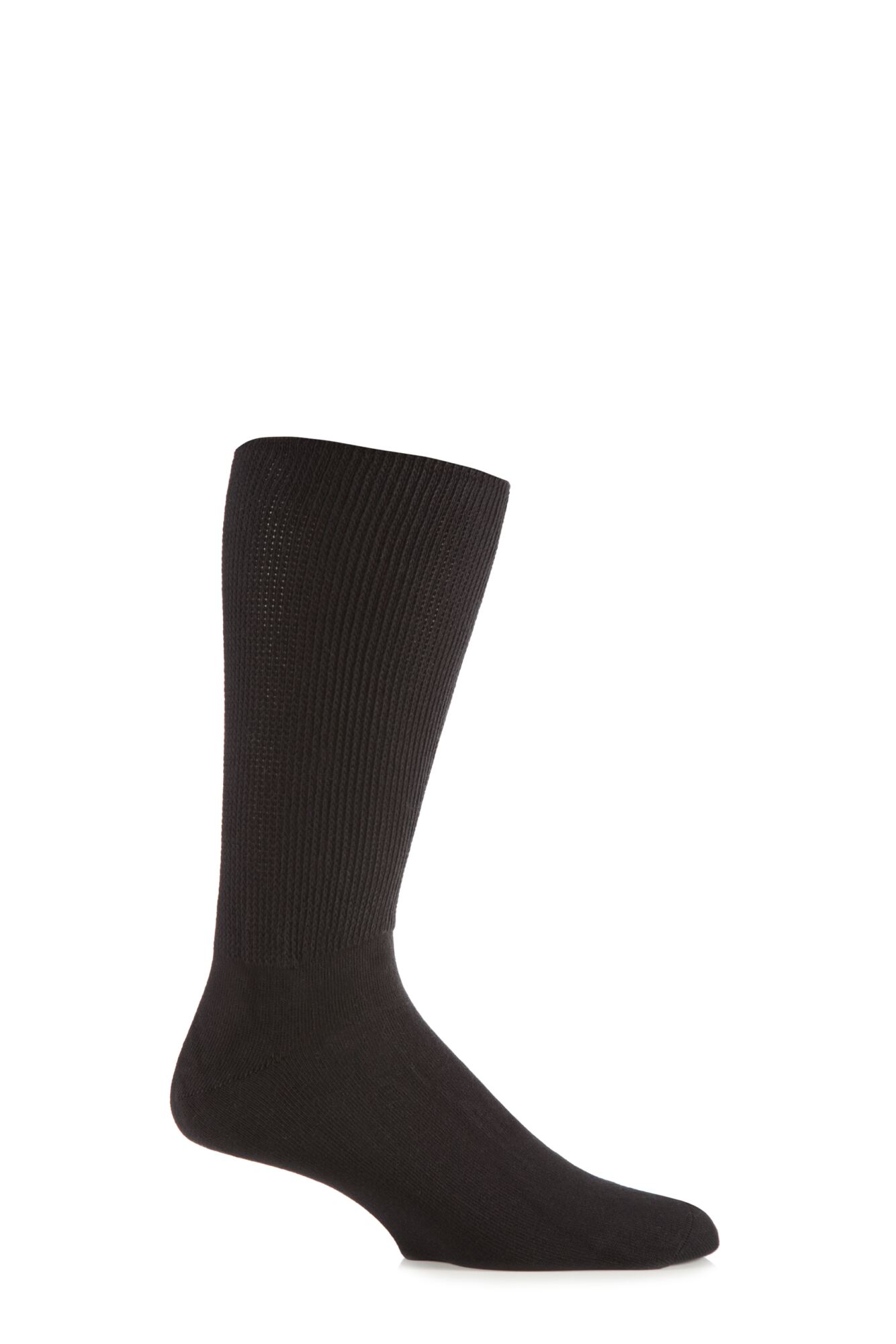 If you automatically think of chunky knits and saggy ankles where you hear the term wool socks, you need to experience lightweight, fine and comfortable Pantherella Merino Wool Rib Socks, traditionally made in England with the finest quality first clip lambswool.
Our Price £11.99
Although it may seem odd for this proudly Welsh company to be producing socks with American footballers on, Corgi's second largest market outside of the UK is the US, so these fine gauge novelty motif examples celebrate that fact. .
Was £14.99 Now £3.74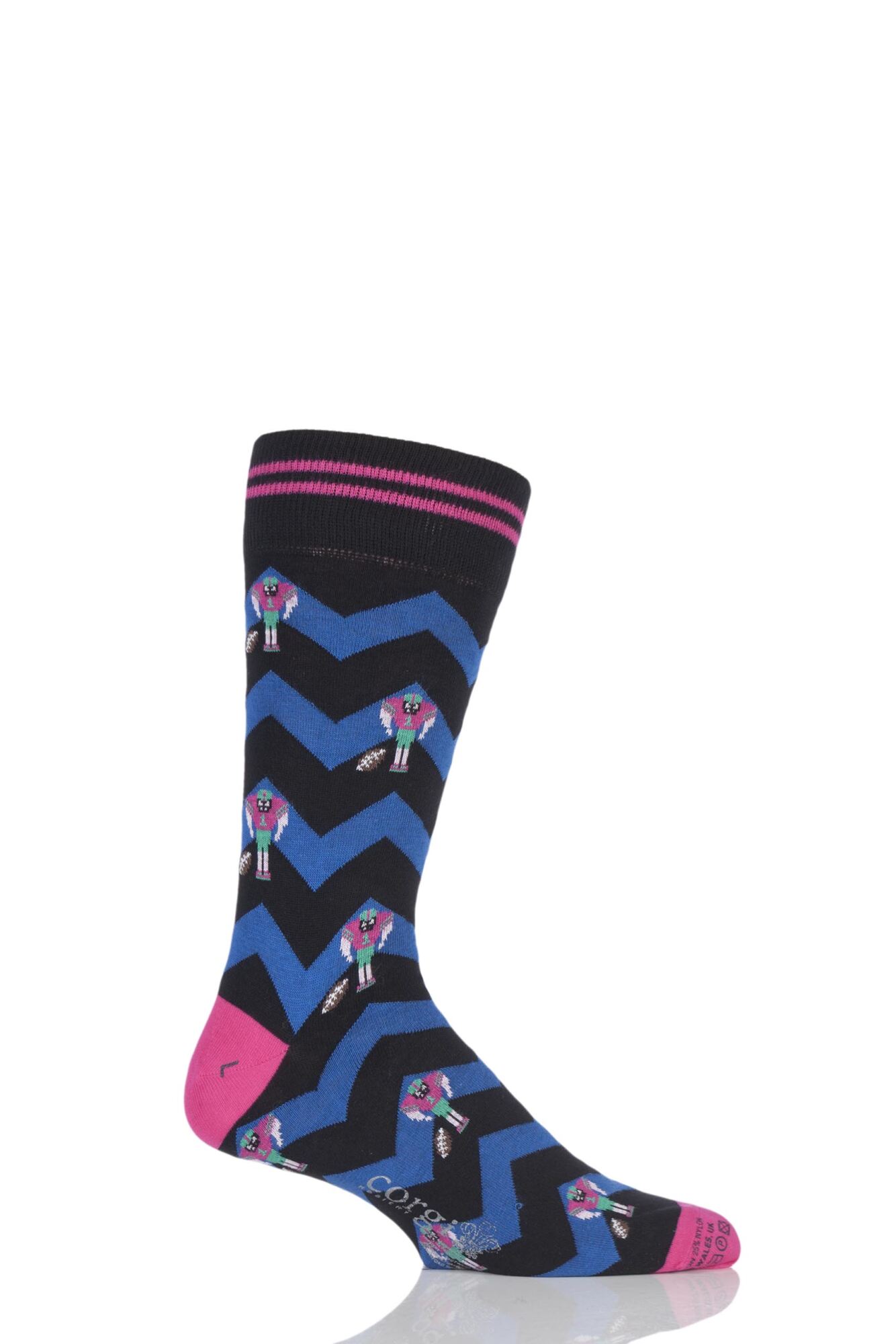 The amiably ugly looks of the bulldog grace these rather attractive men's socks from Wales' Corgi brand. Every pair of Corgi Lightweight Cotton British Bulldog Socks is superbly made, in a fine gauge and in the softest cotton rich yarn, blended for lightness, smoothness and strength.
Was £14.99 Now £3.74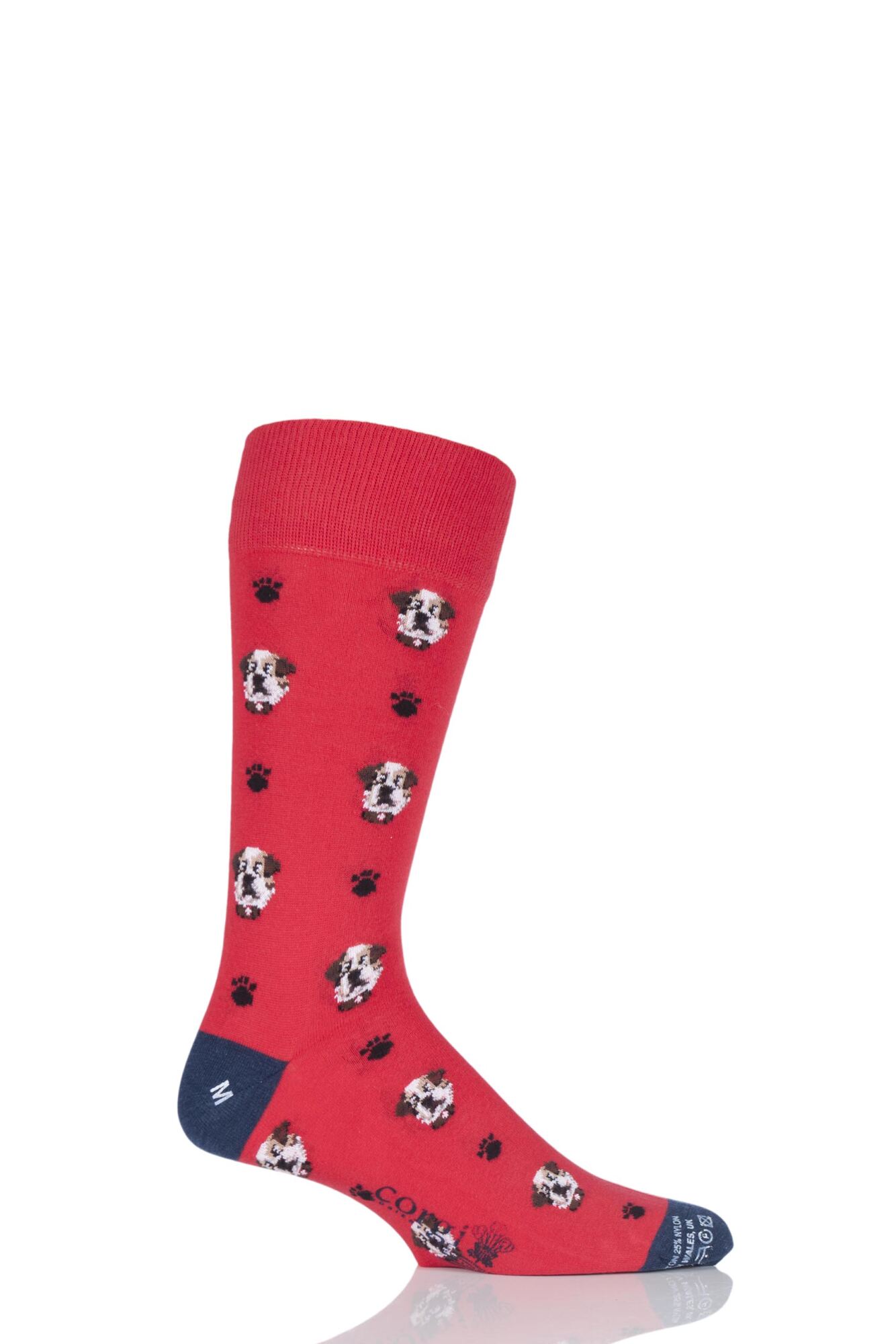 Some people say that formal wear is entirely too staid and serious, but who's fault is it - the style magazines? The general lack of adventurousness in men's fashion? Or is it the businessman, in his suit and tie? Well, clearly not, because here he is, featured on these fun Corgi Lightweight Cotton City Gent Socks.
Was £14.99 Now £3.74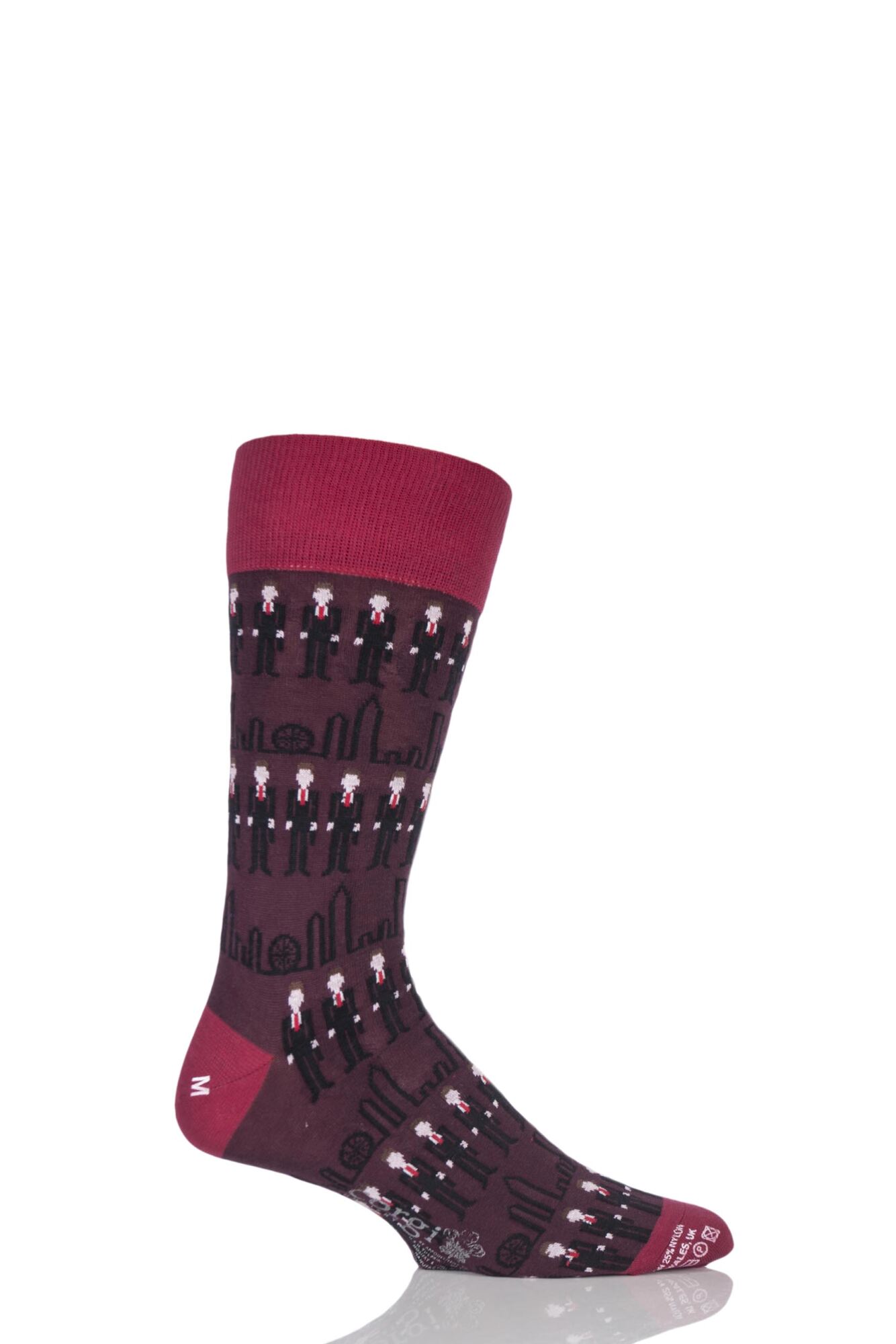 Long in the leg for a versatile sock that is cosy in almost all conditions, these men's Glenmuir Birkdale Cotton Cushioned Knee High Golf Socks are course and clubhouse classics, traditionally worn with plus fours, breeks and even shorts (!) but suitable for adding that essential bit of insulation and comfort to anyone's golfing wardrobe.
Our Price £17.99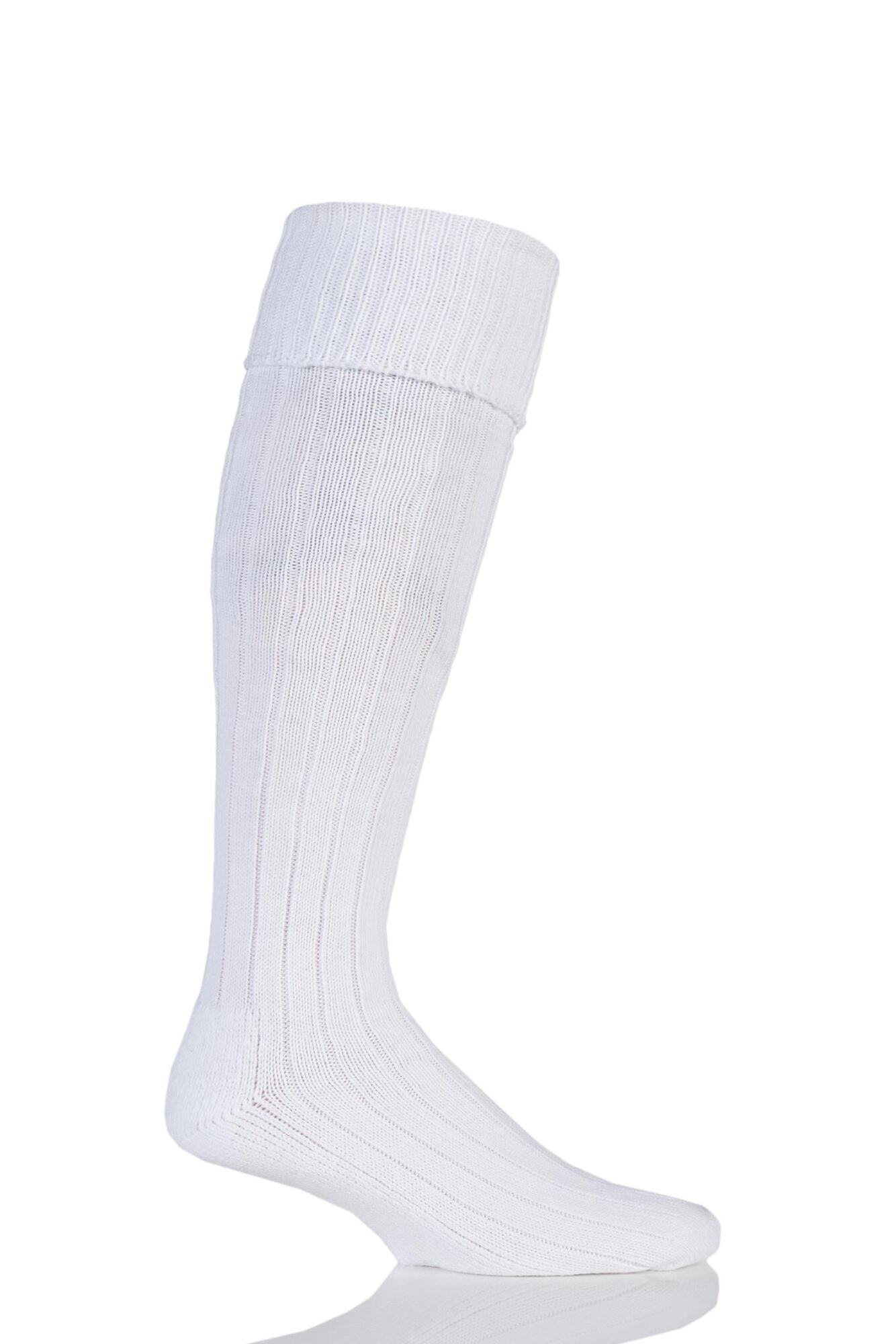 Ultra light cushioned socks ideal for all warm weather walking and hiking activities, Bridgedale Ultra Light Trail Enduro Wool Socks are made with maximum ventilation on the overfoot area.
Our Price £14.99