MENLOOK - SAVE UP TO 50% IN THE SUMMER SALE!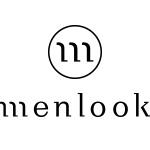 MENLOOK - SUMMER SALE UP TO 50% OFF!
Welcome to the latest newsletter from MENLOOK and Silverbean.
For a limited time only, MENLOOK are offering up to 50% off over 2,500 items including clothing, footwear and accessories.
Don't miss out on updating your summer wardrobe with this excellent offer.
Read on for more information...
MENLOOK - UP TO 50% OFF IN THE MENLOOK UK SUMMER SALE!
NEW MENLOOK UK SUMMER SALE CREATIVES!
Menlook UK have also updated their banners to accommodate the Summer Sale.
These banners have been updated on Affiliate Window, if you already utilize affiliate banners, these have been updated automatically for you.
If you have any queries, or would like to request anything please contact Louise James at Silverbean, and she will be happy to help:
email: menlook@silverbean.com
follow us on twitter
like us on Facebook
join us on LinkedIn
In Association with MENLOOK's Exclusive Affiliate Partners Agency.