MEGADEAL Promo Code Rollover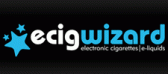 EcigWizard are rolling over their Mega Deal for another month!
The code is: MEGADEAL
This grants customers 20% off their first purchase from Ecigwizard.com
To get this offer, customers just need to input the code at the checkout.
It will run until 31/07/2015 at midnight. Please let us know if you need any assistance with promoting this deal. Our contact details are below.
ben@webtise.com | 0845 073 3331 | Skype: ben.webtise
Tags: accessories, discount, discount code, discounts, e cigarette, e cigs, e-cig, ecig, ecigarette, ecigs, ecigwizard, gadgets, gifts, offer, offers, presents for men, promo code, promotion, promotions, savings, special offers, vape, vapourizer, voucher code, voucher codes