Max Studio – 20% Off All Tops // 1 Day Only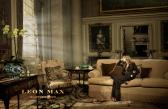 In appreciation of our colleagues over in the US we will be celebrating Labor Day by holding an exciting 4 day event!
Up until Monday 3rd September we will be offering 20% off selected items of clothing in our online store.
Sunday, September 2nd 20% off All Tops using code MAXLD203
Each of these codes are valid for just 24 hours on their allocated days. Don't miss out!
FREE DELIVERY ON ORDERS OVER £75

Tags: Clothing, discount, discount code, discounts, fashion, free delivery, offers, promotion, promotions, sale, savings, voucher code, voucher codes, women