Matalan- Code Validity and Sale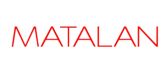 Dear Affiliates,
We hope you're having a great day!

Just a notification that the current tiered codes featured on Matalan's website page www.matalan.co.uk/discount-codes will be paused from Saturday at 12am. This is to avoid customers combining them with sale items as they are already receiving a discount.
Please can you removed the tiered codes from being mentioned in association with Matalan on your sites and any merchant pages we have listed with you.

We will look to activate new codes early next week once sale sell through has become high online.
All amends will need to be scheduled for 23.59 on Friday 26th Jan
Many thanks for your co-operation
Kind regards
Matalan Affiliate Team