Get £50 For Readers who Enrol on our Make-Up Course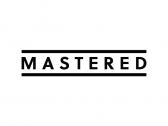 Would your readers be interested in applying to the Val Garland school of make-up?
If so, we'd like to offer you a £50 or $75 affiliate for every person who enrols on our course after reading your blog post.
This is a make-up course unlike any other. Devised and led by Val herself - one of the most iconic and influential make-up artists of the last three decades - it is aimed at professional MUAs who still want to learn and develop their skills. Students will have access to videos, live Q&As and industry briefs as well as getting the chance to have their work seen by industry icons such as Nick Knight.
We already have 8000+ people who are interested in taking the course (including pro MUAs from MAC, NARS and Marc Jacobs beauty), and we will be selecting the best 1000 to enrol for the course start date on 15th May 2015. Our application deadline is 6th May 2015, and we want to give as many people as possible the chance to learn from Val.
If this is something that you think your readers would be interested in then sign up to our programme here: https://ui.awin.com/merchant-profile/6302.
Please do not hesitate to contact me directly for more information about the course.