Mark Warner Launches on Affiliate Window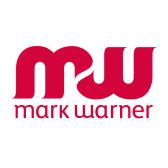 Dear affiliates,
I am delighted to announce that Mark Warner has officially launched today.
Mark Warner was established in 1974 and since then has become one of the most highly regarded independent travel companies in the UK. Over the last year it has been awarded some prestigious travel honours including best Ski tour operator at the Times and most recently the best family tour operator.
The commission structure will be as follows:-
• Cashback affiliates- 4%
• Discount Code affiliates- 4%
• All other affiliates 5%
Added to this, the Mark Warner will also offer commission for any tracked phone calls that convert into sales. This will be the same as the structure above.
For all call tracking, you will not need to do anything yourselves as all numbers will be dynamically changed on the Mark Warner site.
For any questions about this, please contact the email address below.
Craig.foster@affiliatewindow.com
Thanks,
The Mark Warner affiliate team