Make Space and Store Away!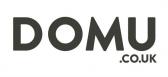 Dear Affiliates,
With the busy festive season just around the corner, now's the time to clear out and store away, making room for new. With that in mind, we've plenty of storage saviours for you to get organised before the chaos! We sell a wide range of storage solutions for everything from shoes,  DIY stuff and even makeup. 
Please remember to replace !!!id!!! with your own publisher ID. We offer FREE DELIVERY on all orders on Domu.co.uk!
Happy selling!
Domu Affiliate Team
http://www.awin1.com/cread.php?awinmid=6113&awinaffid=!!!id!!!&clickref=&p=http%3A%2F%2Fwww.domu.co.uk%2Fvonhaus-20-clear-shoe-storage-boxes
http://www.awin1.com/cread.php?awinmid=6113&awinaffid=!!!id!!!&clickref=&p=http%3A%2F%2Fwww.domu.co.uk%2Fvonhaus-15-x-assorted-vacuum-storage-bags
 http://www.awin1.com/cread.php?awinmid=6113&awinaffid=!!!id!!!&clickref=&p=http%3A%2F%2Fwww.domu.co.uk%2Fvonhaus-16-bin-storage-rack-with-magnetic-strip
http://www.awin1.com/cread.php?awinmid=6113&awinaffid=!!!id!!!&clickref=&p=http%3A%2F%2Fwww.domu.co.uk%2Fbeautify-8-tier-makeup-organiser
http://www.awin1.com/cread.php?awinmid=6113&awinaffid=!!!id!!!&clickref=&p=http%3A%2F%2Fwww.domu.co.uk%2Fvonhaus-10-drawer-trolley-black%2F
http://www.awin1.com/cread.php?awinmid=6113&awinaffid=!!!id!!!&clickref=&p=http%3A%2F%2Fwww.domu.co.uk%2Fvonhaus-black-15-drawer-trolley
http://www.awin1.com/cread.php?awinmid=6113&awinaffid=!!!id!!!&clickref=&p=http%3A%2F%2Fwww.domu.co.uk%2Fvonhaus-16x-storage-cubes-white
http://www.awin1.com/cread.php?awinmid=6113&awinaffid=!!!id!!!&clickref=&p=http%3A%2F%2Fwww.domu.co.uk%2Fvonhaus-black-canvas-effect-wardrobe
http://www.awin1.com/cread.php?awinmid=6113&awinaffid=!!!id!!!&clickref=&p=http%3A%2F%2Fwww.domu.co.uk%2Fvonhaus-white-15-drawer-trolley
http://www.awin1.com/cread.php?awinmid=6113&awinaffid=!!!id!!!&clickref=&p=http%3A%2F%2Fwww.domu.co.uk%2Fbeautify-black-lipstick-holder-with-lid
http://www.awin1.com/cread.php?awinmid=6113&awinaffid=!!!id!!!&clickref=&p=http%3A%2F%2Fwww.domu.co.uk%2Fbeautify-black-3-piece-organiser-set
Tags: accessories, best selling christmas gifts, Christmas, christmas gifts, discount, free delivery, garden, gift, gifts, gifts for her, home, make up storage, office storage, plastic storage, storage, storage boxes