Madam Rage - 25% Off Selected Stock - Use Code INSAF25 - Ends Midnight 29/04/2018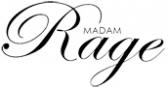 Hello affiliates, 
Hope you're all well! Madam Rage are yet again having another sale! This time it's 25% off out Instagram Shop section at http://www.madamrage.com/insta-shop.html this features some of our best products!
This will give you a great chance to earn commission at 12% CPA!
This offer ends in one week, so grab the chance of this great offer while you can!
25% off STORE-WIDE with discount code INSAF25 until 23.59pm on the 29th of April 2018.
Shoppers also receive FREE DELIVERY for orders over £35
If you're not already part of the Madam Rage affiliate program click here
If you have any queries about the program  or require any unique creatives then please get in touch. Happy Promoting!
Team Madam Rage g.slater@madamrage.co.uk
Tags: 25% discount, fashion blogger, fblogger, womens clothing sale, womens fashion