Madam Rage - 25% Off All Store - Use Code: EASTER25 - Ends Midnight 03/04/2018!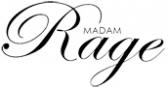 Hello Affiliates,
Hope you're well. Madam Rage are offering 25% off store wide at www.madamrage.com for shoppers giving you a great chance to earn commission at 12% CPA! 
25% off STORE-WIDE with discount code EASTER25 until 23.59pm on the 3rd of April 2018.
Shoppers also receive FREE DELIVERY for orders over £35
If you're not already part of the Madam Rage affiliate programme click here
If you have any queries about the programme or require any unique creatives then please get in touch. Happy Promoting!
Team Madam Rage g.slater@madamrage.co.uk
Tags: 25% discount, 25% off, 25% off womens, Easter, Easter 2018