Madam Rage - 25% Off All Dresses - Use Code DRESS25 - Ends Midnight 22/05/2018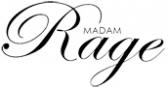 BIG Dress Sale!
Dear Affiliates, all our dresses are now 25% off!
We are offering 25% off all dresses in the Madam Rage store until 22nd of may. There are amazing summer dresses, occasion dresses and evening dresses so your customers style can bloom this summer.
Happy promoting - Madam Rage affiliates team
Tags: #fashion, 25% off dresses, 25% off fashion, 25% off womens, High Summer Sale, summer fashion, Summer fashion coupon, summersale