LYYT.co.uk Program Now Live!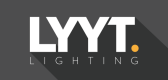 I am delighted to announce that the affiliate program for LYYT.co.uk has now gone live.
LYYT Limited supplies LED lighting products to customers throughout the United Kingdom.
The team at LYYT have many years experience in Lighting and LED technology.  We offer a comprehensive range of LED replacement Lamps, LED tapes and accessories.
To get started with promoting LYYT, you can push our two launch promos:
- FREE DELIVERY on all purchases.
- 15% Off When you spend £100 or more using discount code: SAVE15
If you'd like any more information on the program, you can view our full profile here. Alternatively, you can get in touch using the contact details below.
Email: ben@webtise.com | Telephone: 0845 073 3331 | Skype: ben.webtise
Tags: bulb, bulbs, discount, discount code, discounts, electronic appliances, free delivery, home, home accessories, homeware, led light, LED lights, Light bulbs, Lighting, lyyt, offer, offers, promo code, promotion, promotions, special offers, voucher code, voucher codes