---
Luxury London Collection At Sock Shop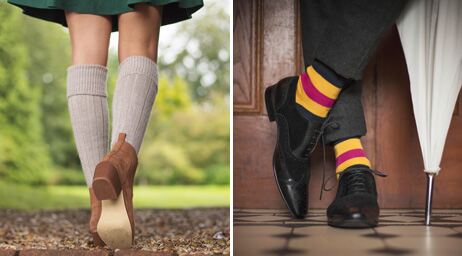 Sock Shop of London socks are constructed using the finest materials, each sock has been made in the UK.
Discover more here - but hurry, these products are subject to available stock.
This beautiful cotton rich sock is ribbed with a contrasting coloured heel and toe. Hand linked toes for smooth seams will also ensure that your toes are never irritated. In a medium thickness, slip into this sock and instantly feel the incredible quality and beautiful softness.
Our Price From £6.99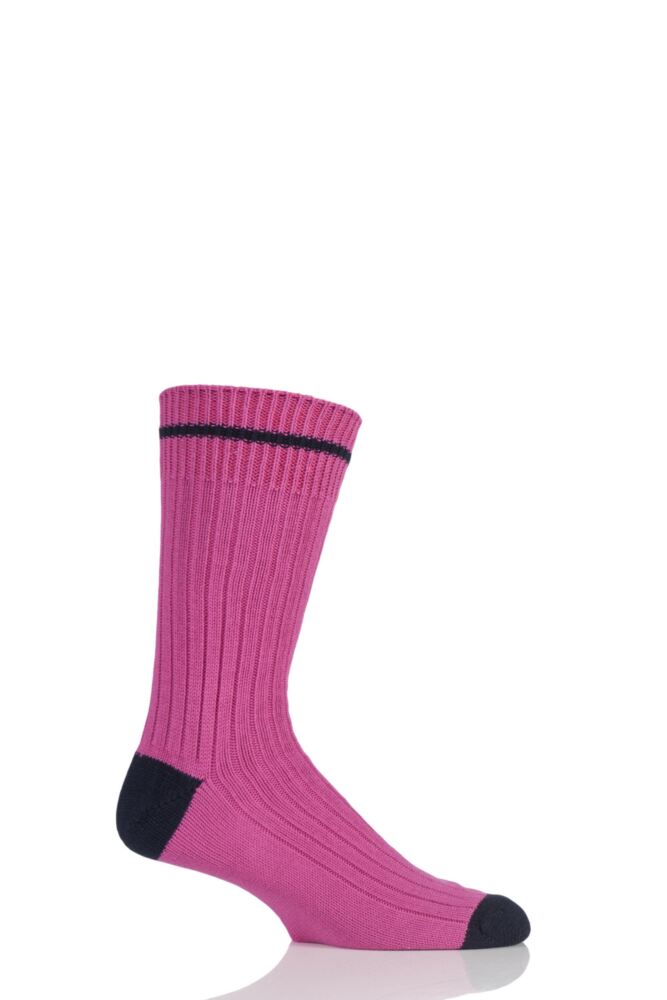 Sockshop of London Bold Broad Stripe Cotton Socks are light to mid-weight gauge, half calf length, with hand linked toes for smooth seams and just the thing for weekend casual wear.
Our Price £7.99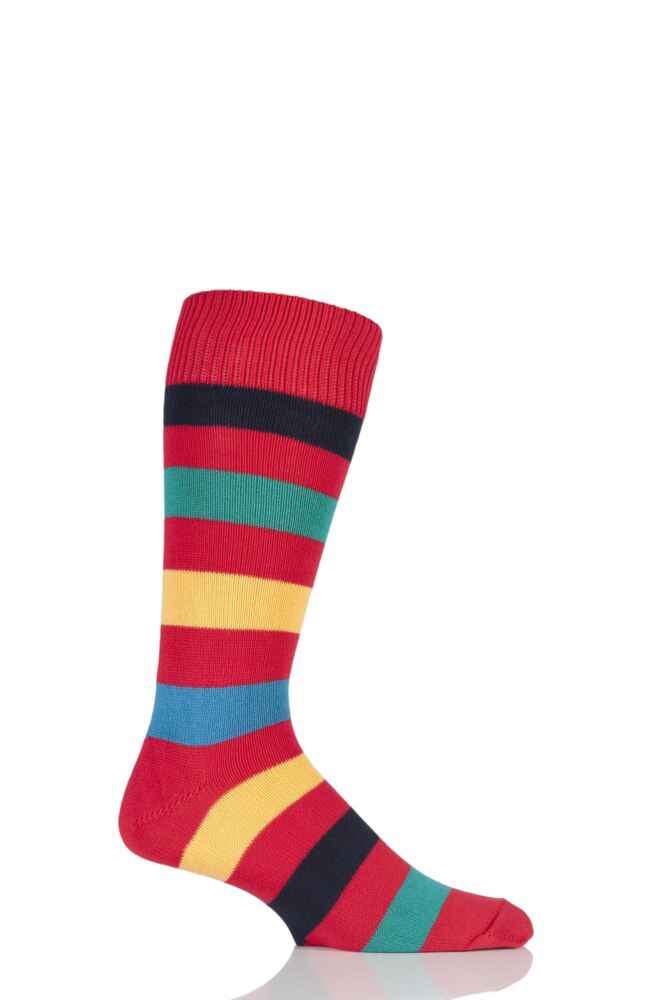 Enjoy the feeling and warmth of 100% cashmere against your feet all night long in this wonderful pair of lightweight bed socks. Hand linked toes for smooth seams will also ensure that your toes are not irritated during the night.
Our Price £22.99
Cashmere is naturally fine, light, and soft, but strong and breathable. It's also about three times warmer than 'normal' sheep's wool, so ideal for cold conditions even in this mid-weight knit.
Our Price £22.99
lpaca wool's special qualities – stronger than mohair, finer than cashmere, smoother than silk, softer than cotton, warmer than goose down – have made it a prince among wools. Alpaca wool lacks lanolin, so it's hypoallergenic and doesn't have the 'itchiness' that angora has for some people.
Our Price £9.99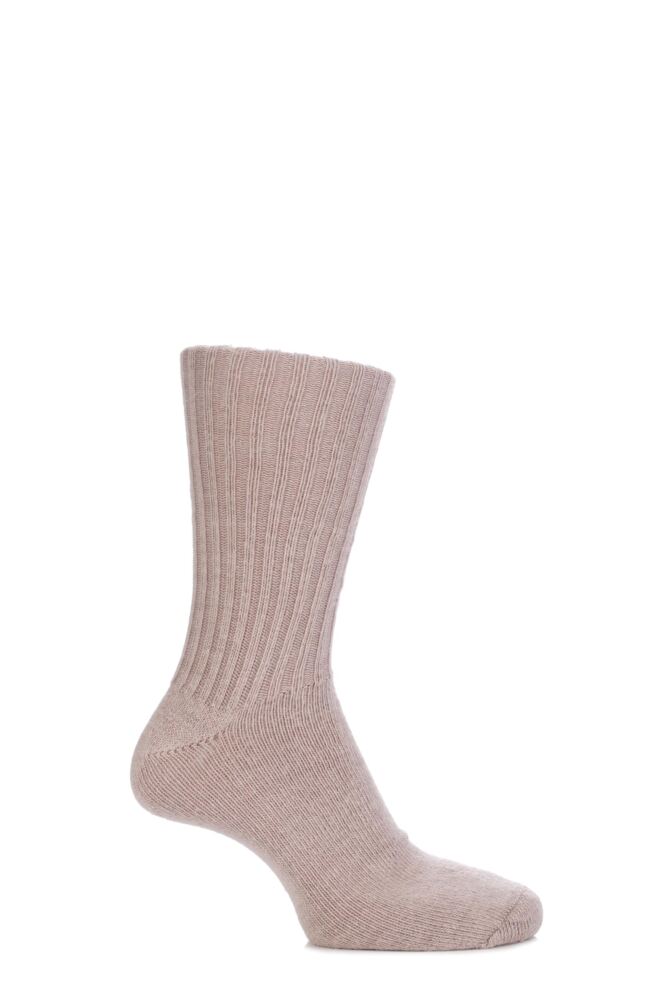 Our men's Sockshop of London Spotty Cotton Socks are made using a high quality 90% pure cotton rich yarn. These are a wide needle gauge, weekend style sock, mid-weight with a visible and rugged weave, decorated with large penny dot socks.
Our Price £7.99
SockShop of London Mohair Bed Socks are just the thing for anyone who needs a non-constricting sock, as the natural, gentle elasticity holds without pressure, while mohair also has its own moisture wicking and odour resisting properties – no wonder it's called 'the diamond fibre!'
Our Price £10.99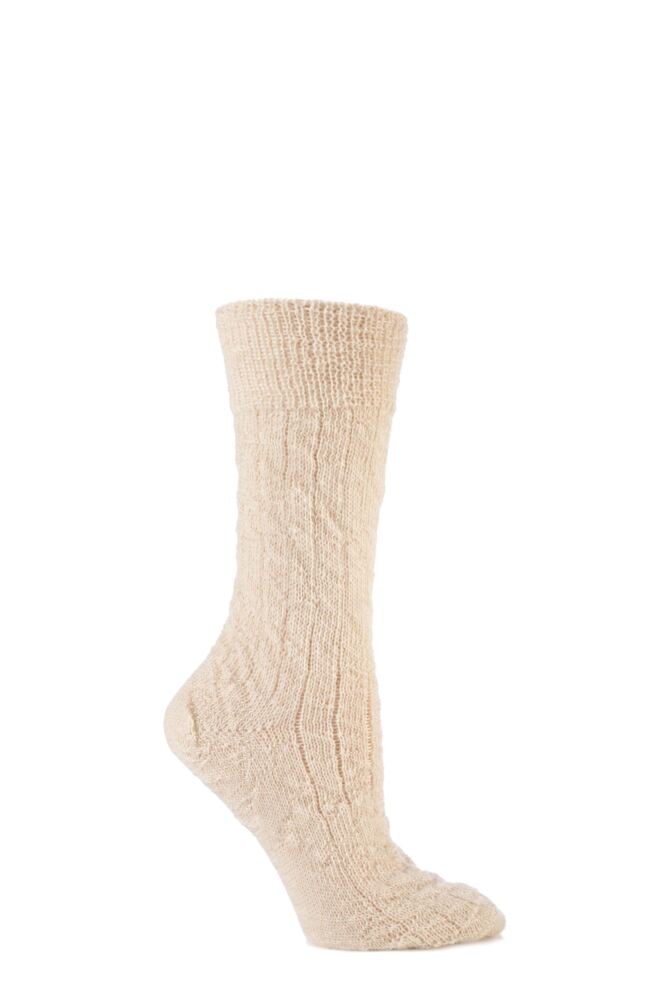 A more luxurious choice of winter sock, our SockShop of London Mohair Knee High Socks are soft, silky, comfortingly weighty and dense, with a deep cuff and ribbed legs.
Our Price £20.99