---
Luxury Hampers With Hampergifts.co.uk
Hampergifts.co.uk are delighted to bring you a selection of Luxury Hampers this week. Send a special hamper brimming with award winning products and quality gourmet treats. Choose from our top of the range Excelsior, a lavish Champagne Hamper or the ever popular Grande. Take a look here for our full range or browse through our selection below. 
This perfect aperitif Champagne is clean and elegant and has a delicious biscuity flavour. We've combined this world-renowned champagne with mouth-watering truffles from master chocolatiers Lindt as well as fine Belgian pralines - all presented in a whitewash wicker basket, and tied with a flourish of gold ribbon.

Our Price £74.00 inc Vat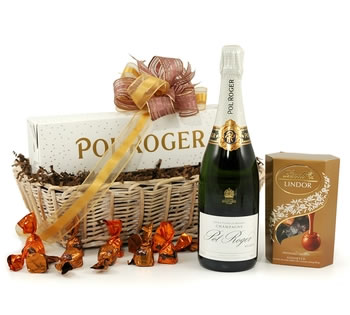 The dark wooden crate also contains some wonderful snacks and treats to go with the drink. Finished off with a flourish of hand-tied ribbon, this lovely vodka gift is perfect for a friend, relative or corporate client.

Our Price £79.99 inc Vat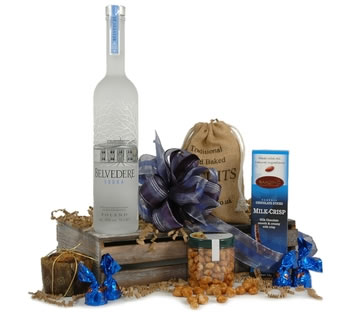 Featuring a lovely merlot and a half bottle of Champagne, this hamper will bring a touch of class to any festive gathering. And with oatcakes, pickle and pâté to choose from, as well as shortbread, cranberries in syrup and chocolate liqueurs, this sweet & savoury hamper is certain to cater for all tastes.

Our Price £89.99 inc Vat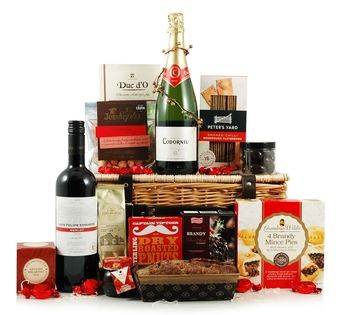 Created by Dan Aykroyd to be extraordinarily pure, Crystal Head Vodka has received wide critical acclaim; winning Double Gold at the San Francisco World Spirits Competition. Quadruple-distilled and filtered three times through semi-precious crystals - known as Herkimer diamonds – you won't find anything purer!

Our Price £110.00 inc Vat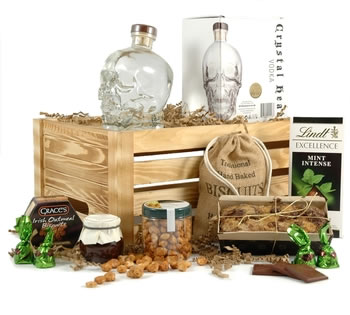 Always one of our most popular Luxury Christmas Hampers, this enormous first class gift is overflowing with four bottles of medal-winning wines - plus a huge assortment of sweet & savoury delights.

Our Price £125.00 inc Vat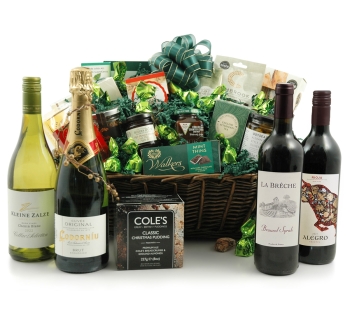 This wonderful hamper features five light flavoured Guantanamera Cristales Cuban Cigars plus a bottle of Glenlivet 12 year old - one of the most famous single malts in the world. You'll also discover an abundance of other luxuries including a rich ground Brazilian coffee, honey & whisky mustard, award-winning spiced nuts and Belgian pralines.
Our Price £140.00 inc Vat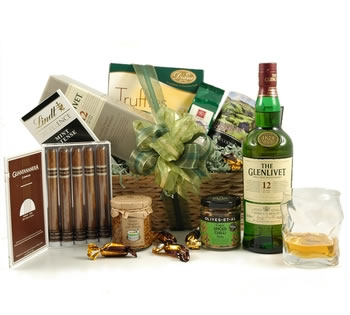 Setting eyes on this hamper your first thought will simply be, 'wow'. DQ Vodka is probably the smoothest vodka you will ever taste. And the 1 litre space-age bottle of this super premium vodka has one of the most stunning designs we've ever seen.

Our Price £145.00 inc Vat
This impressive hamper is quite a way to kick off Christmas. The sheer variety of treats means everyone will find something to enjoy. All the bases are covered when it comes to wine - with a white, two cracking reds and a stunning bottle of Prosecco to choose from.

Our Price £160.00 inc Vat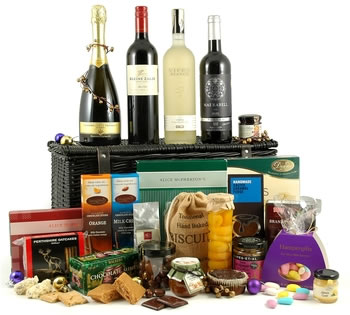 A huge collection of fine food and drink, beautifully presented in a timeless wicker hamper. To drink, this extravagant hamper features Taittinger Champagne, Ruby Reserve Port and trio fine Wines.

Our Price £250.00 inc Vat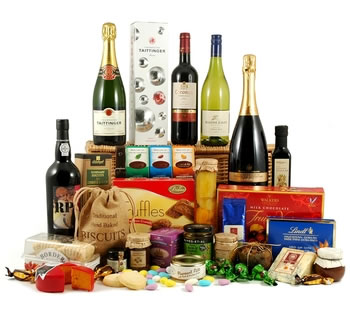 To drink, this opulent hamper boasts Laurent Perrier Champagne, Ruby Reserve Port, and a trio of first class wines. The wealth of food crammed into the wicker hamper is almost endless; sugared almonds, wild boar pâté, honey, nuts, chutney, tea, coffee, cookies and a huge amount more.

Our Price £275.00