---
Luxury Hampers At Hampergifts
Sometimes you need something a little extra for your loved ones. At Hampergifts we have the perfect selection of Luxury Hampers that are full of award-winning products, making the ideal gift. Don't forget you can also get 7% off all orders with code 'HAMP7' at checkout. Code expires 29th September 2019.
Standing at a whopping 73cm this is by far the tallest and most impressive tower in our range. Containing 21 premium items, the goodies are beautifully presented in five sleek black gift boxes with silver lids. Our Eye Full Tower is ideal for friends & family and also makes a great corporate gift idea - perfect for sharing around an office.
Our Price £90.00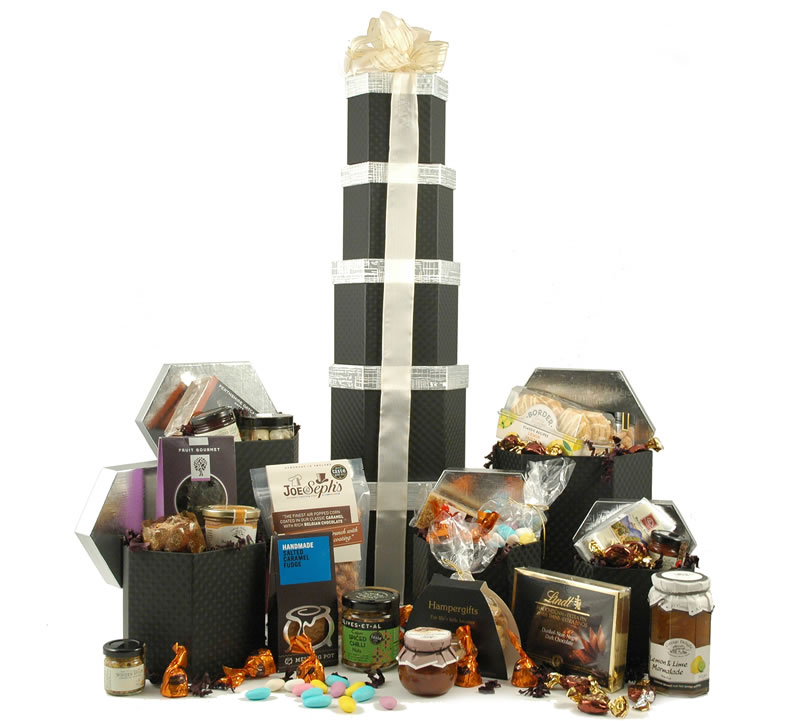 The perfect luxury gift to indulge someone special. With an ideal mix of sweet and savoury treats, it offers something for everyone. Make a toast with the famous Lanson Black Label Champagne whilst nibbling on rich Belgian chocolates.
Our Price £95.00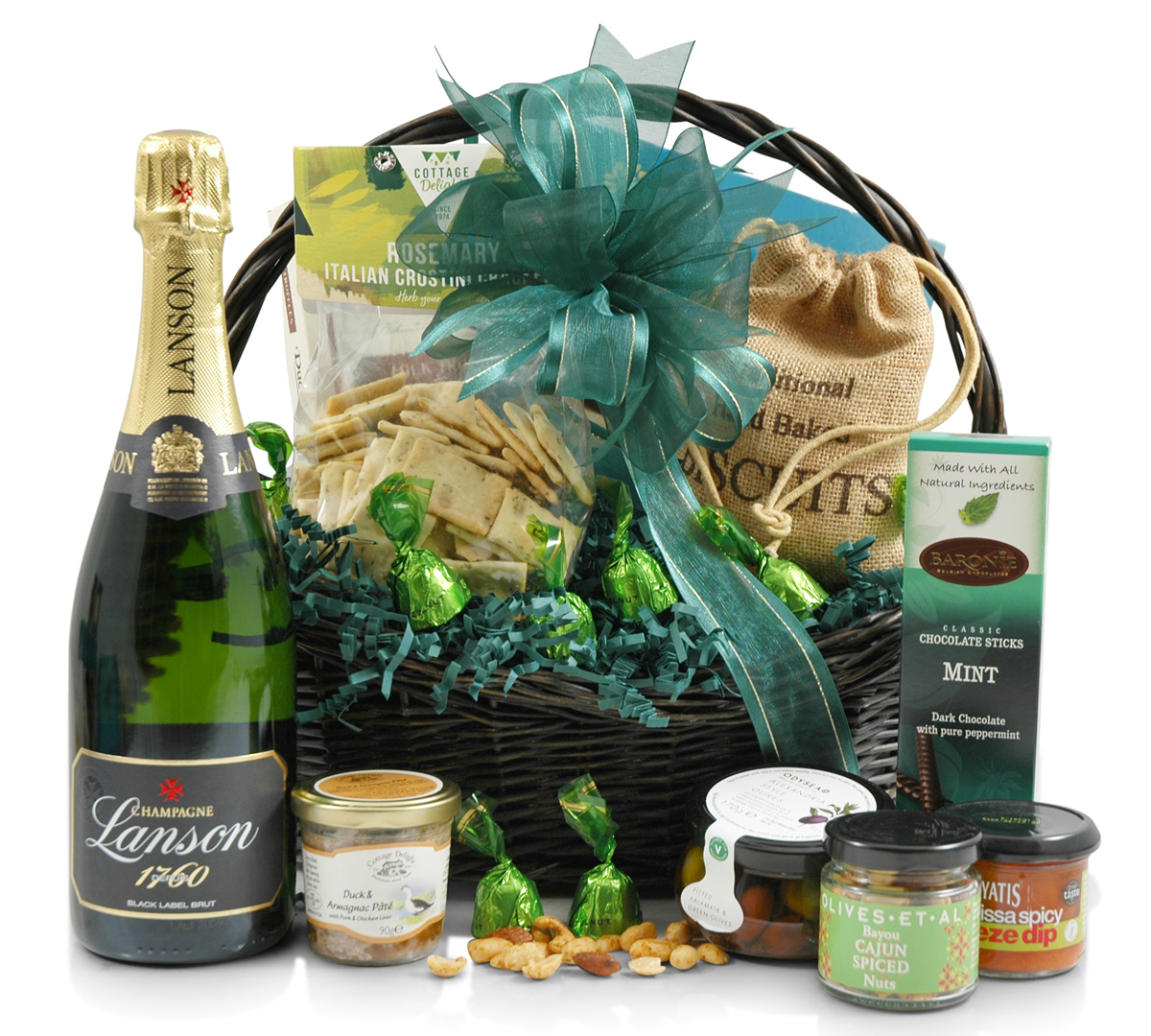 This sublime food & drink hamper is overflowing with four bottles of wine - each one an award winning treat - plus a vast selection of sweet and savoury delights.
Our Price £129.99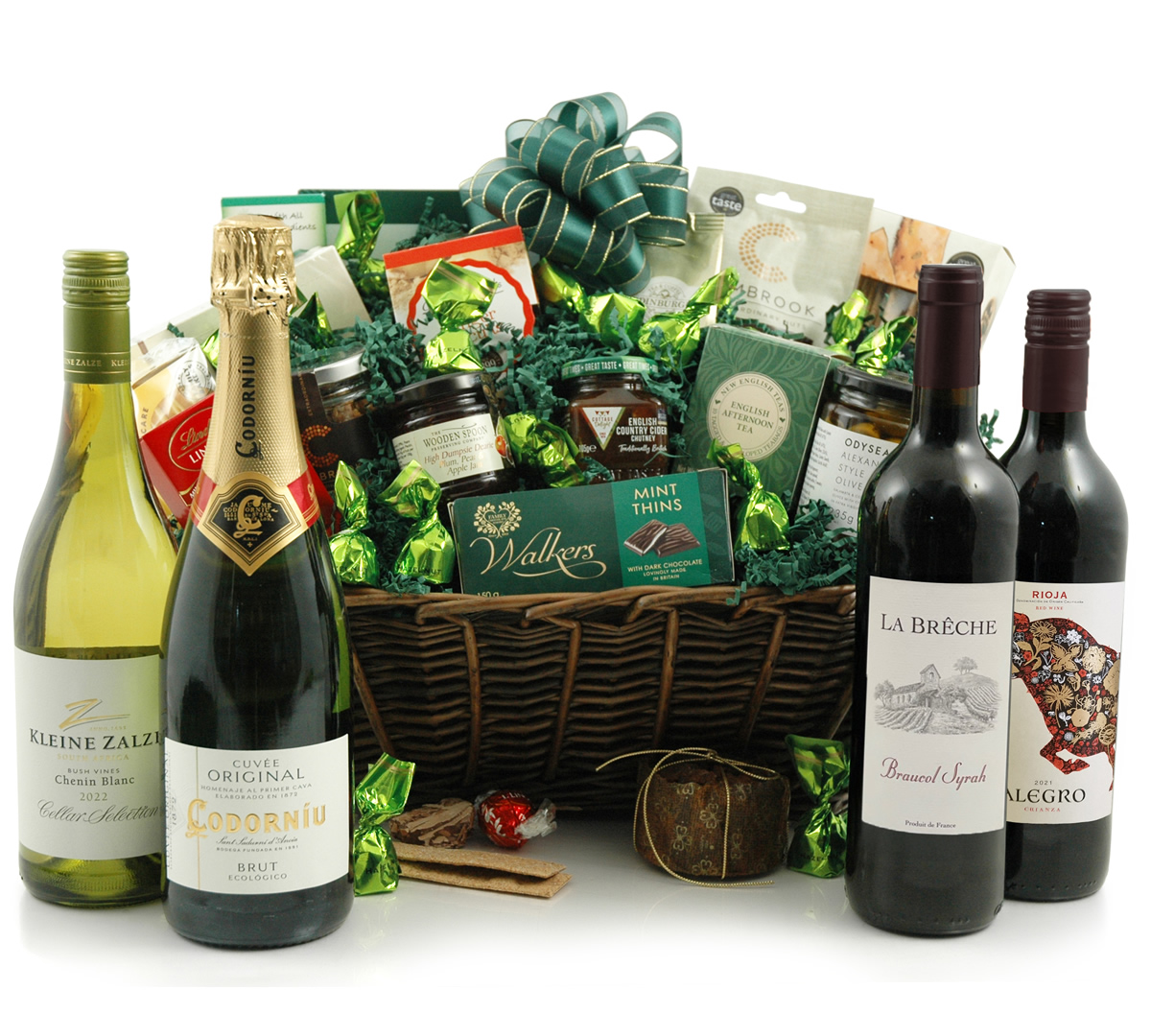 Quinta Ruban is Glenmorangie's port finish. This luxurious gift is perfect for that friend or colleague who is a whisky aficionado.
Our Price £120.00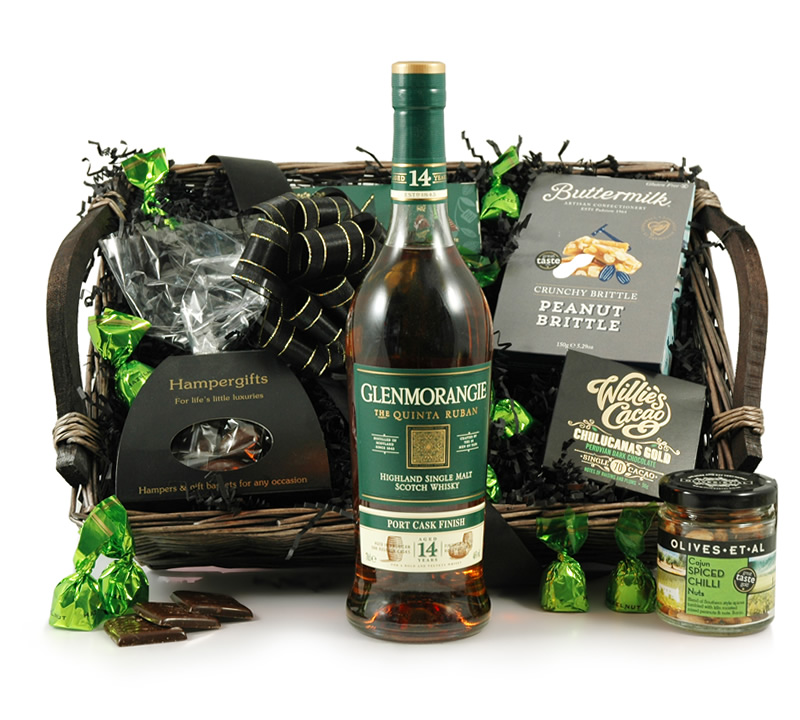 If you're looking for a hamper where every item oozes quality, then this is the one for you. Starring a pair of stunning, medal winning wines to savour; the lucky recipient will love the smooth blended Shiraz-Cabernet from South Africa.
Our Price £79.99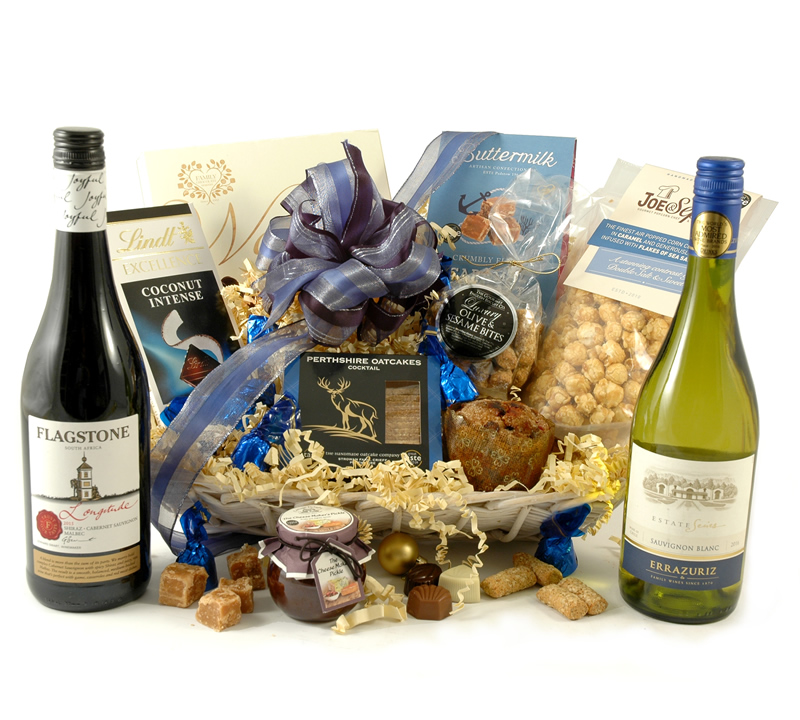 Featuring 21 items in total (including 9 award winning treats) this immense gift tower contains something for everyone. The three reusable, deep gift boxes - with gold trim and gorgeous print patterns - will make perfect keepsake or storage boxes afterwards.
Our Price £130.00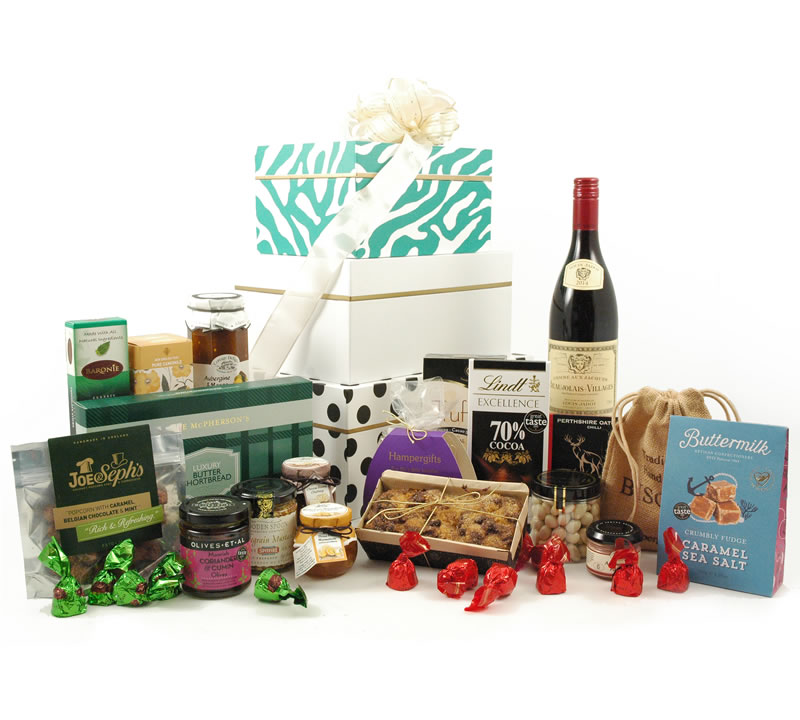 Serve the half-bottle of Louis Dornier Champagne alongside five American-style muffins in three mouth-watering flavours. For something savoury try the delectable wild boar pâté, the ale-infused wholegrain mustard or spread the 3-fruit marmalade on toast.
Our Price £64.99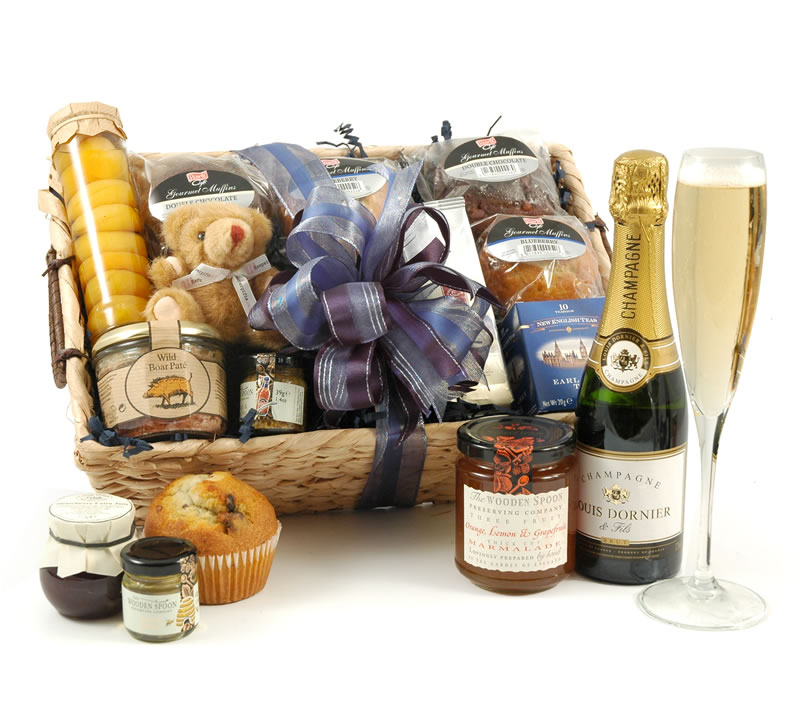 Pol Roger was the favourite champagne of Sir Winston Churchill, who famously described Pol Roger's residence as 'the world's most drinkable address'. This perfect aperitif Champagne is clean and elegant with a delicious biscuity flavour.
Our Price £90.00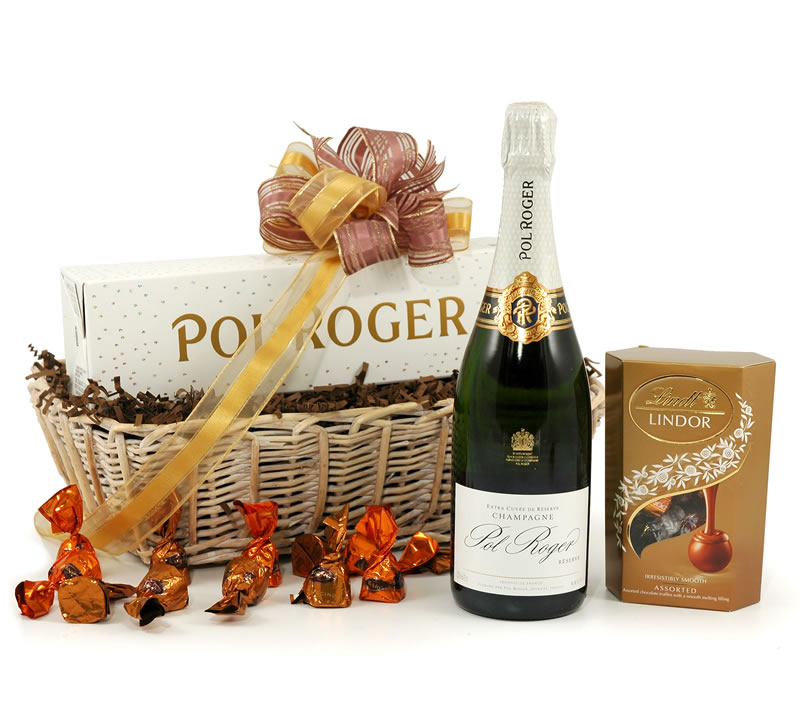 This gorgeous antique-wash chiller hamper is crammed with superb summer treats.The bright red straps secure two sets of cutlery, and a pair of ceramic plates.And you'll need them to dig into some classic goodies.
Our Price £80.00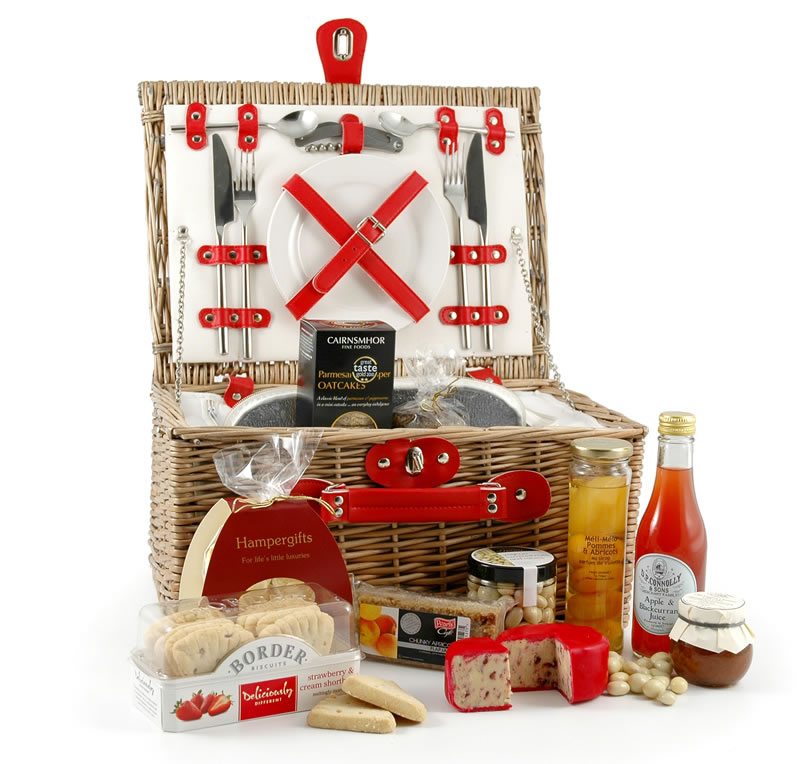 This deep wicker basket is brimming with sweet & savoury tastes to relish.Its centrepiece is a duo of medal winning wines; a velvety merlot from Argentina, and a rich and soft chenin blanc from South African producers Kleine Zalze.Dig further and discover the tangy duck & pepper pâté, crumbly ginger cookies or if you like a bit of spice, choose between the fiery chilli chocolate or hot pepper crackers.
Our Price £95.00