---
Luxury Corporate Hampers at Hampergifts.co.uk
When things are going well it's a great idea to reward your staff for their hard work and efforts. What better way to do this than with a selection of edible treats or perhaps a lovely bottle of wine? Perhaps you've just finished a project with a client and you'd like to thank them for an enjoyable project, whilst importantly providing a memorable experience and securing their future business. Thank them with one of our luxury corporate hampers and create a lasting business relationship. A corporate gift in its simplest form is a way of saying thank you. We all know about the power of these two small words and they can go a long way towards building trust, happiness and growth for the future.
You can also get 5% off all orders using code SEPH5.
Take a well deserved mid-afternoon break with our Tea & Coffee Break Tower. Presented in five cocoa and sky blue gift boxes, the carefully selected contents are sure to please everyone in the home or office.
Our Price £34.99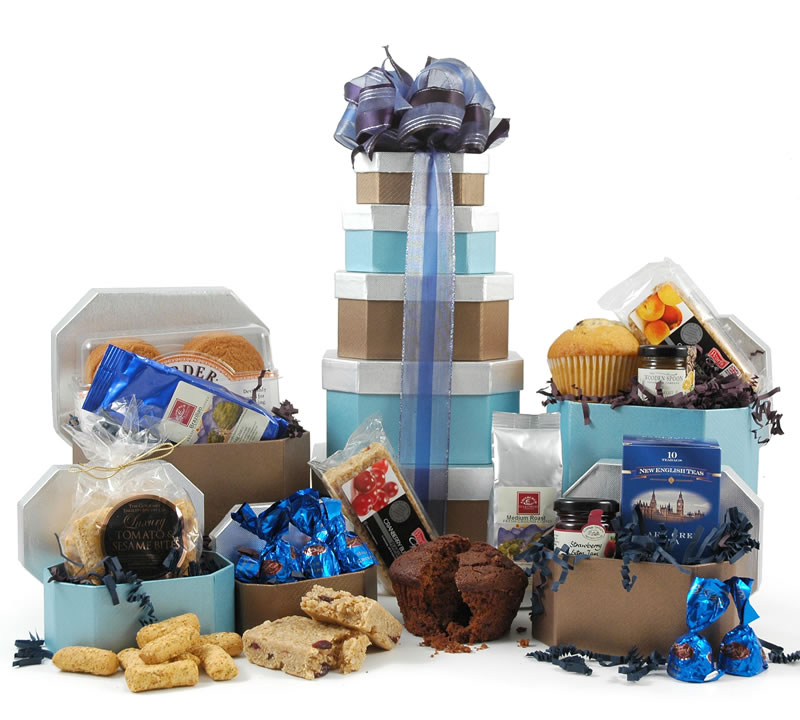 At the heart of our best selling wine hamper is a delicious medal winning Chilean Merlot.
Our Price £37.99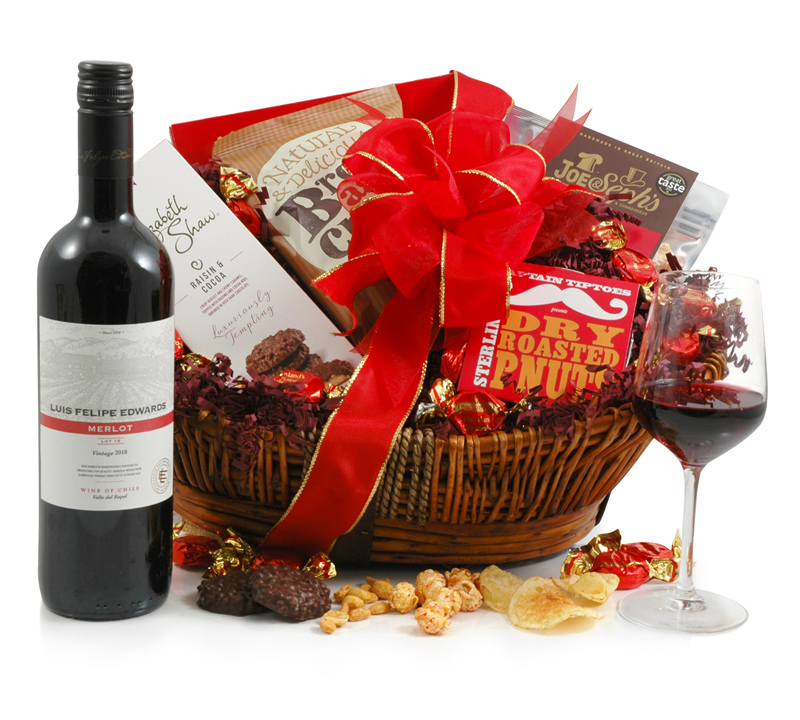 Anytime's a good time to take a break with a cuppa! Our tea and coffee hamper contains a subtly-flavoured Assam Tea and a full-bodied fresh ground breakfast coffee.
Our Price £23.99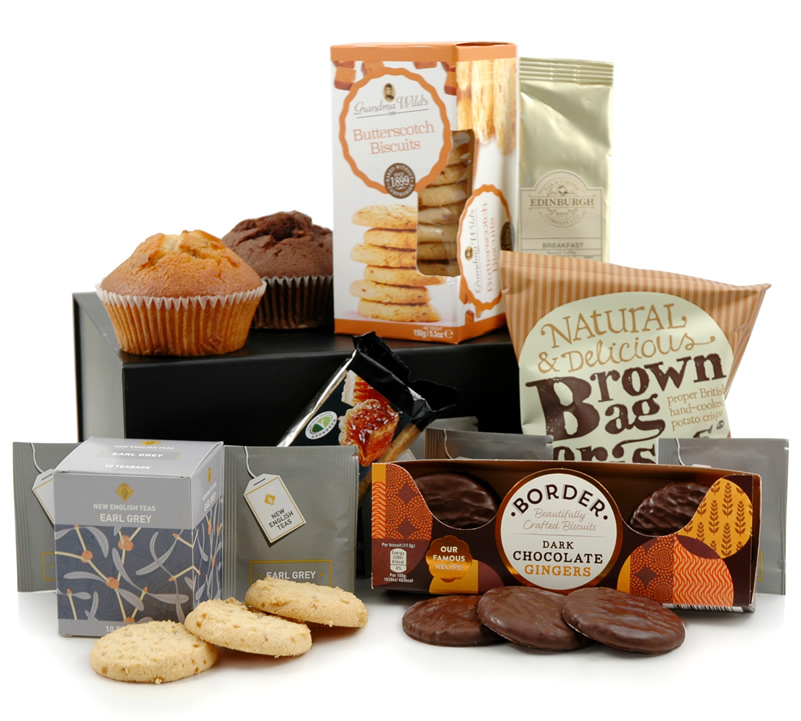 Demolishing this elaborate construction will be a special treat! Each of the striking, reusable burgundy & silver boxes is filled to the brim with indulgences like Honey Roasted Nuts, Hazelnut Praline Pieces, Sugared Almonds and more.
Our Price £30.00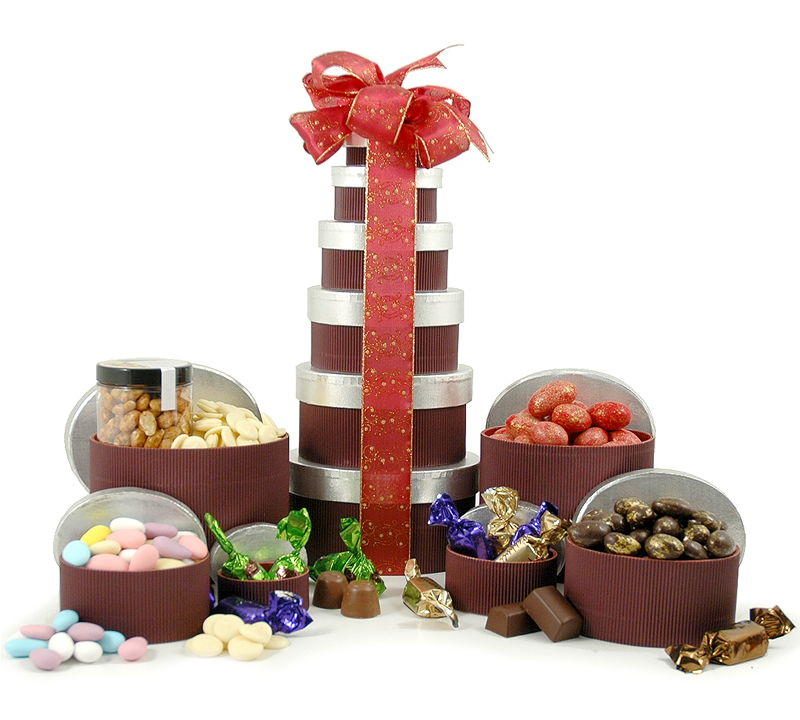 This charming gift contains six carefully chosen treats to entice any cheese & wine lover.
Our Price £34.50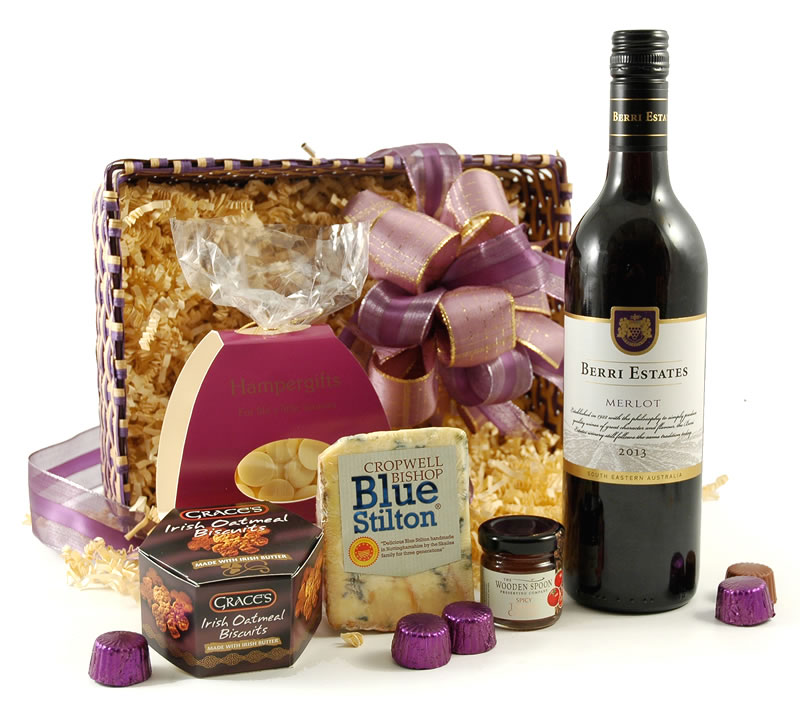 Chocolate Heaven? Its a phrase that gets thrown around a lot. But in this case our huge chocolate hamper cannot fail to impress!
Our Price £36.99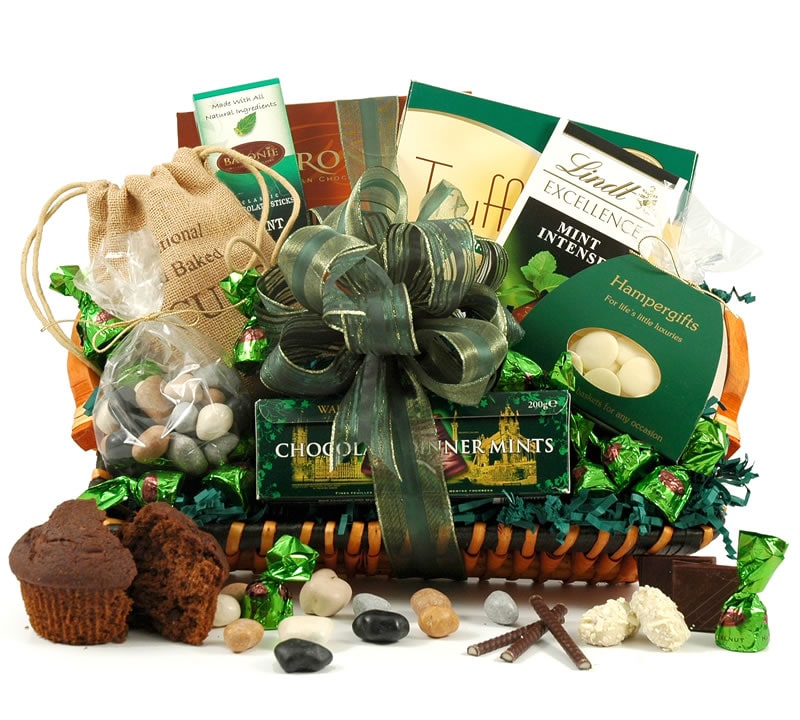 A smooth, silky French red and zippy Chilean sauvignon blanc star in this classy wine gift.
Our Price £37.50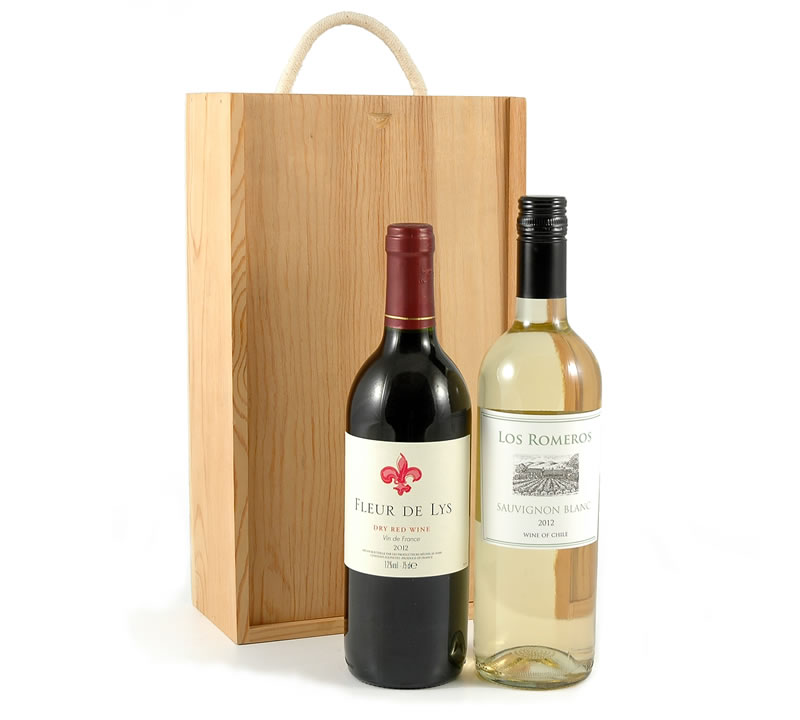 A delectable gift basket from the masters of chocolate creation. This Belgian & Swiss chocolate basket contains a mouth watering collection of white, dark & milk chocolate pralines and truffles.
Our Price £43.50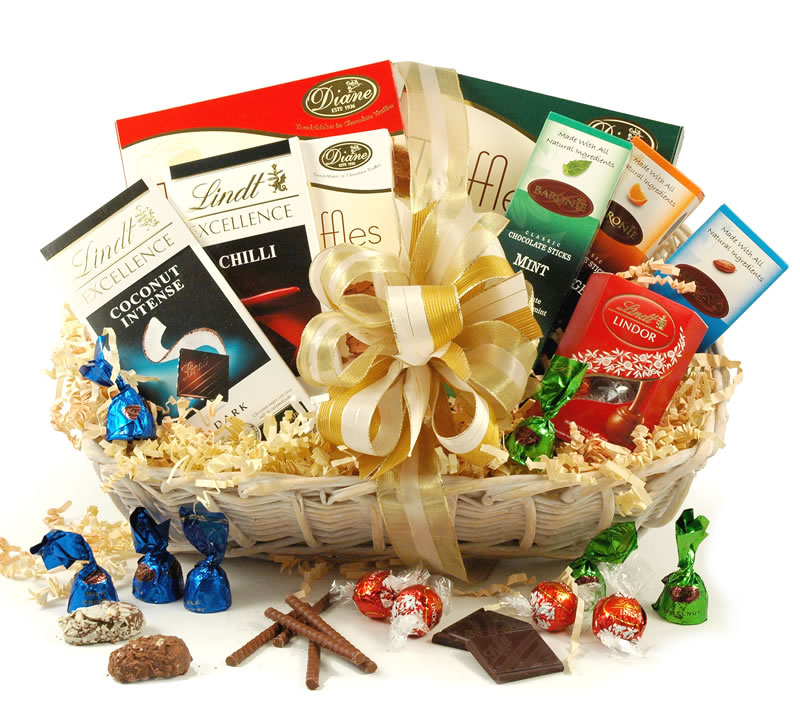 Simply a classic, this Port & Stilton hamper is a cut above the norm. The generously sized Blue Stilton wedge is from the famous Cropwell Bishop creamery. Possessing a velvety-soft texture, it's melt in the mouth delicious and will go perfectly with the Fine Ruby Port.
Our Price £49.99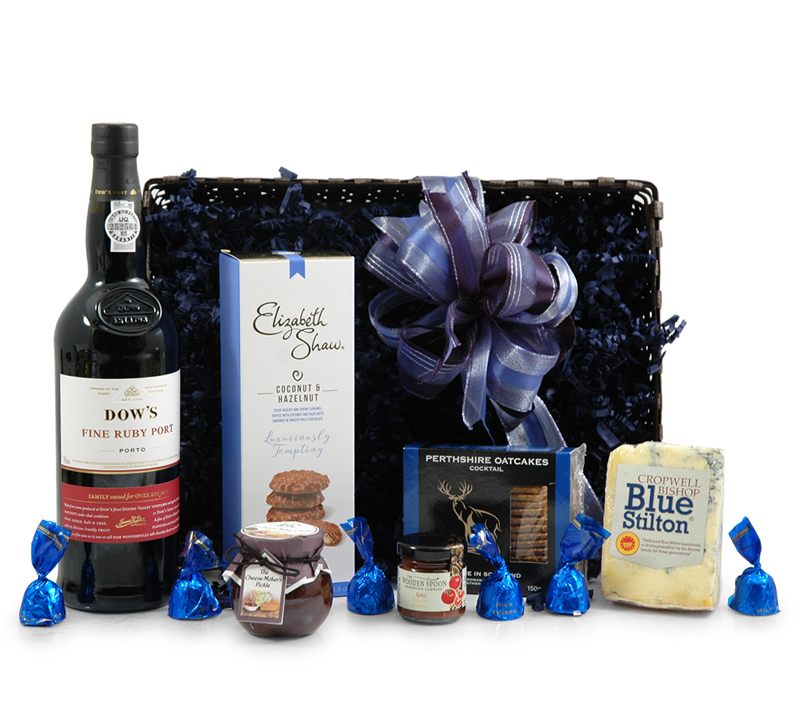 Champagne and chocolates should be enough to impress most people! This champagne gift box includes a half bottle of medal winning fizz, plus a considered selection of chocolates, nuts and snacks to enjoy with it.
Our Price £50.00