Love the weekend with Village Hotels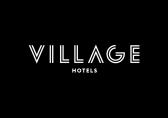 Hi publishers,
We hope you are all well.
This week we would like you to promote Village Hotels' 'Love the weekend package' - a great opportunity to feature as it includes room, two-course meal & a glass of Prosecco (per person) all from £59.
Rates vary per location and the package is only valid for stays booked Thurs or Fri.
Village Hotels offer 6% CPA on all valid bookings and for the month of July, Village are offering 8% CPA on all valid bookings made at : Birmingham Walsall, Cardiff, Chester St David's, Coventry, Hull, Leeds North, Manchester Bury, Newcastle, Nottingham & Warrington.
If you wish to promote this package, please get in touch with the team at affiliates@eqtr.com with your ideas and we can help get you set up.
For all marketing pushes please use the below link and remember to change !!!id!!! to your publisher ID.
https://www.awin1.com/cread.php?awinmid=6537&awinaffid=!!!id!!!&p=%5B%5Bhttps%3A%2F%2Fwww.village-hotels.co.uk%2Foffers%2Faccommodation%2Flove-the-weekend%2F%5D%5D
We have access to a vast selection of creative for each location which includes rooms, gym, spa and bar and grill images - so don't hesitate to get in touch should you need any fresh content.
Room Rates:
Aberdeen from £69
Birmingham Dudley from £69
Birmingham Walsall from £59
Blackpool from £75
Bouremouth from £69
Bristol from £59
Cardiff from £75
Chester St David's from £75
Coventry from £69
Edinburgh from £69
Farnborough from £59
Glasgow from £69
Hull from £69
Leeds North from £69
Leeds South from £69
Liverpool from £59
London Watford from £69
Maidstone from £69
Manchester Ashton from £69
Manchester Bury from £75
Manchester Cheadle from £69
Manchester Hyde from £59
Newcastle from £75
Nottingham from £69
Portsmouth from £59
Solihull from £59
Swansea from £69
Swindon from £69
Warrington from £69
Wirral from £69
Terms and Conditions
Price is based on 2 adults sharing a standard double or twin room. Dinner is included which is 2 courses per person from TDH menu. Any extra courses are chargeable at £4.50 each. 1 glass of Prosecco is inlcuded per person during dinner, during your stay. Upgrades are chargeable. Rates require full pre payment and are non changeable/non transferable. Breakfast is not included. Book to stay 1st Jan - 31st Dec 2019. Thursday and Friday night's only. All rates are subject to availability. Breakfast is not included.
cheers,
Ross Bowers
Affiliate Manager
ross.bowers@eqtr.com
Tags: 6% CPA, 8% CPA, accommodation, village hotels