Love The Weekend - it starts a day earlier at Village.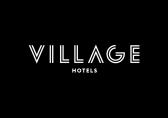 Dear affiliates,
We hope you are well and had a nice weekend 🙂
Village Hotels have just released a fantastic new offer for you all to promote.
Introducing, the exclusive book direct offer - Love the weekend.
1 night stay on a Thursday or Friday, with a 2-course meal (with fizz!) from only £59.
If you see this opportunity fitting in with your marketing plans, please get in touch with the team at affilaites@eqtr.com with your marketing suggestions.
Remember Village Hotels offer 6% commission for all valid bookings
Rates
Aberdeen from £69
Birmingham Dudley from £69
Birmingham Walsall from £59
Blackpool from £75
Bournemouth from £69
Cardiff from £75
Chester St David's from £75
Coventry from £69
Edinburgh from £69
Farnborough from £69
Hull from £69
Leeds North from £69
Leeds South from £69
Liverpool from £59
London Watford from £69
Maidstone From £69
Manchester Bury from £75
Manchester Cheadle from £69
Manchester Hyde from £59
Newcastle from £75
Nottingham from £69
Portsmouth from £59
Solihull from £59
Swansea from £69
Swindon from £69
Warrington from £69
Wirral from £69
The relevant creative has been uploaded onto the Awin interface, but please get in touch with the team should you need any additional creative or copy.
Deeplink:
https://www.village-hotels.co.uk/offers/accommodation/love-the-weekend/?awc=6537_1532954145_9191c1c0fc2c8630007914756b066ec2&utm_source=affiliate_window&utm_medium=affiliate&utm_campaign=13430
Don't forget to change !!!id!!!  to your Awin ID.
cheers,
Ross Bowers
affiliate manager
ross.bowers@eqtr.com
Tags: discounts, gifts, men, offer, offers, presents, presents for men, promo code, promotion, promotions, sale, savings, special offers, travel