---
Love The Garden! Grow Your Own at One Garden
Grow-your-own gardening is a national pastime. Some people do it for purely fun, some for a nice profit, and some to be well on their way to self-sufficiency. So, whatever reason you have for growing your own plants, herbs and vegetables, we have something here to help you.
Take advantage of our latest savings with codes:
Voucher Codes
Code - JAN5
Promotion - £5 off any order over £299 site-wide T&Cs: Includes Sale
Expires - 31-01-2019
Code - VC19GB33
Promotion - £20 off Garden Buildings over £699
Expires - 17-01-2019
The Zest Lucy planter bench is a wrap-around bench designed to fit around the trunk of a tree. The interior aperture is 660mm square.
Was £319.99
Now £274.99
Save £45.00 The Zest Black Pine Planter Set is a great way to smarten up your garden, comprising a stylish set of three graduated black-stained pine planters each with decorative stainless steel side inserts.
Was £139.99
Now £99.99
Save £40.00 Pre-assembled in a natural timber finish and with a lining included, the Marberry Barrel Planter is an ideal container for a patio display of flowers or somewhere to grow your herbs.
Was £159.00
Now £119.99
Save £39.01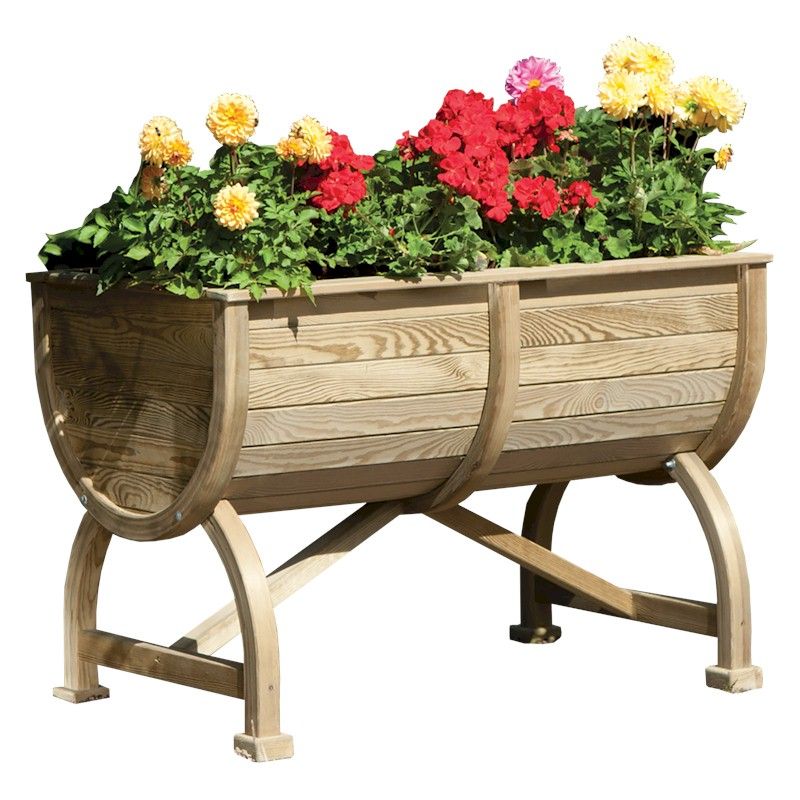 The Zest Oxford Planter is made out of high quality pressure treated soft wood timber and designed to be a distinctive feature for any garden.
Was £209.99
Now £173.99
Save £36.00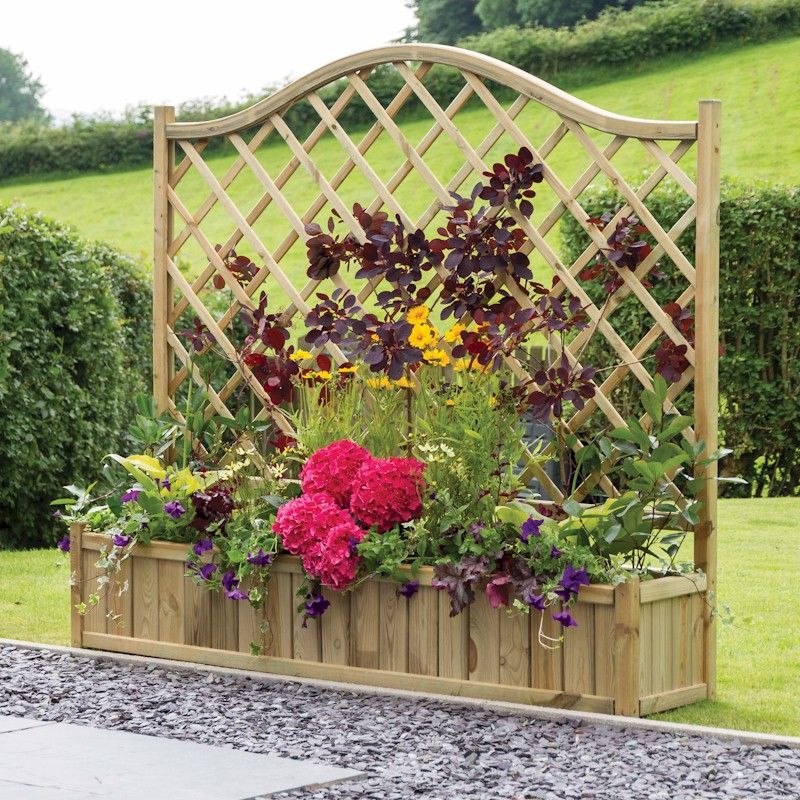 The Grange Urban Screen Planter is supplied with a liner and features a large planting area, with an Urban-style screen to support climbing plants.
Was £119.99
Now £84.99
Save £35.00 The Zest Long Aquatic Planter is a 1.80m x 0.90m wide square planter. It is 45cm tall and has a waterproof lining allowing you to grow aquatic plants. The planter is made from pressure treated timber, in half-lap timber sections.
Was £215.99
Now £180.99
Save £35.00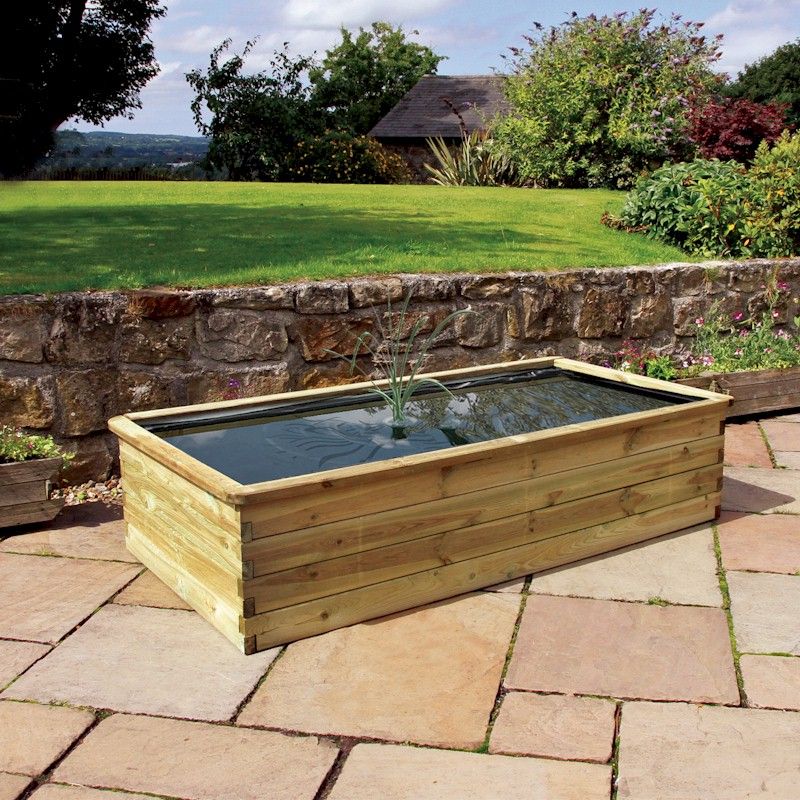 A contemporary tall planter from the garden creations range where you can mix and match and create your own garden space with slatted screens and planters.
Was £129.00
Now £94.99
Save £34.01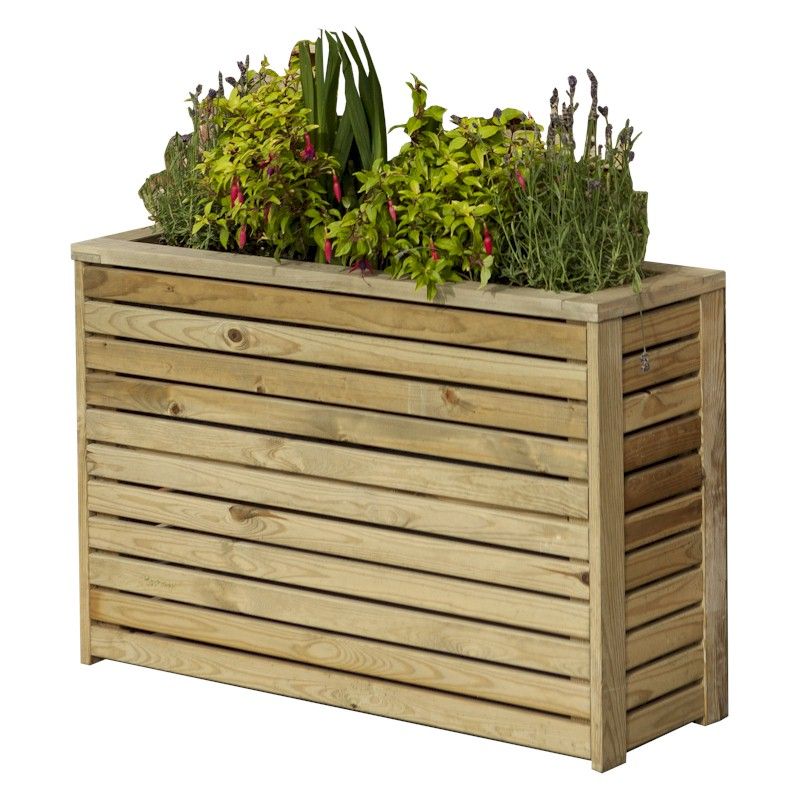 The garden creations tier planter can be used separately or tiered together to make the most out of a limited space.
Was £169.00
Now £135.99
Save £33.01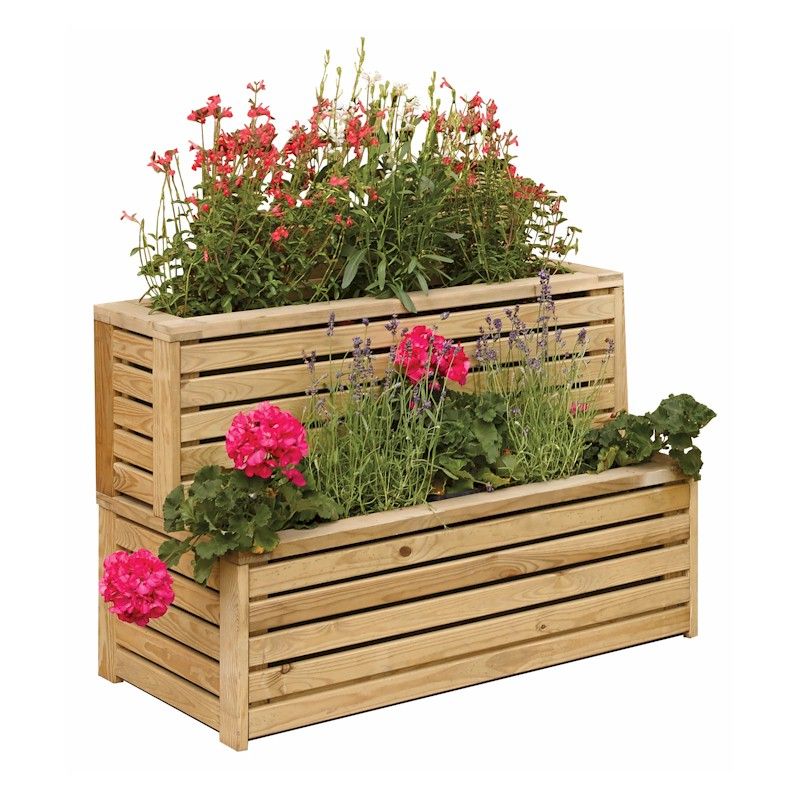 A 1.8m wide, 45cm tall raised bed made from 30mm thick, pressure treated timber sleepers. Being 45cm tall, it is designed for growing small to medium plants and shrubs. Capacity approx 700 litres.
Was £139.99
Now £106.99
Save £33.00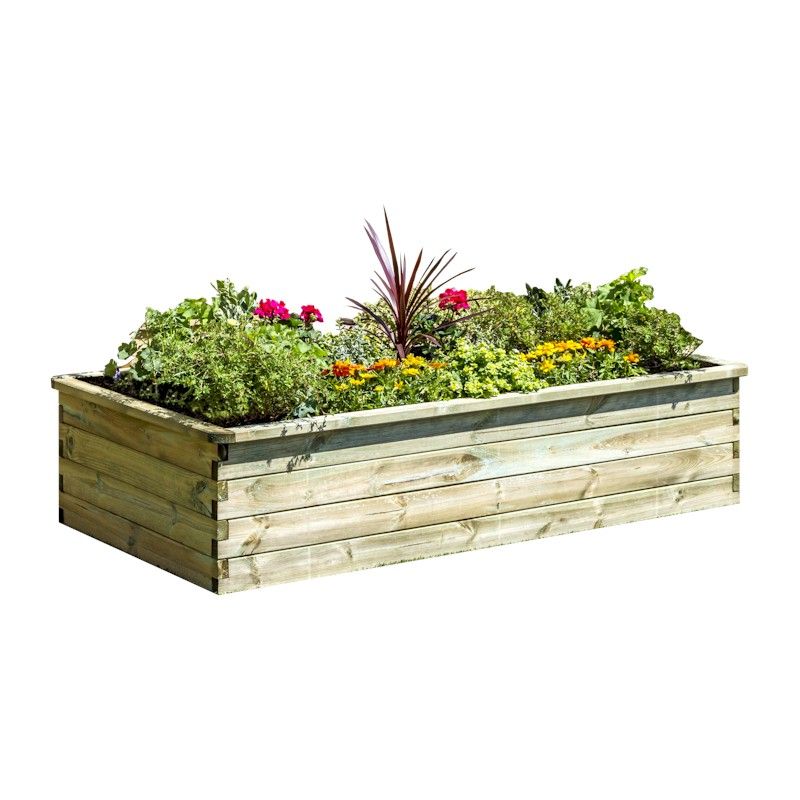 The Rowlinson 4x4 Raised Bed provides a convenient way of growing your own favourite flowers, vegetables or herbs.
Was £119.00
Now £87.99
Save £31.01