Lonely Planet's Halloween £4.99/€5.95 ebook sale is back from the dead!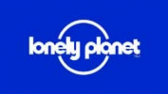 Special Halloween sale: No tricks, just treats....All ebooks £4.99/€5.95
Dying to get away from the zombifying day-to-day? Escape is possible – but you'll need an action plan. Avoid the curse of the unprepared traveller with this fang-tastic offer: all ebooks for just £4.99/€5.95. No code. No catch. No booby traps. Excludes pre-orders. This offer petrifies at the stroke of midnight October 31. Go on, be a devil - get yours now at shop.lonelyplanet.com
About us
Lonely Planet is a leading global travel information company.
For over 40 years Lonely Planet has been the leader in travel guide book publishing, renowned for its first-hand approach and commitment to providing the best information for travelers.
In addition to around 500 trustworthy and inspiring books, Lonely Planet produces an award-winning website (including an online shop, hotel/hostel booking service and access to some of the best bookable travel services) and a range of innovative digital products.
Our mission
To be guardians of your travel itinerary and simplify your journey so that you can focus on having amazing experiences.
Our products
Affiliates can promote the sale of travel guide products via the Lonely Planet online shop including:
Travel Guide books – including country, city and regional travel guide books
Ebook guides - downloadable PDF, EPub and Mobi files of Lonely Planet guide books or individual PDF chapters
Travel literature, guides to travel photography and writing, coffee-table picture books and more.
Benefits for affiliates
Dynamic feed and banners
15% commission on print and digital books
30 day cookie
Range of creative with custom creative available upon request
Regular offers (3-for-2, % discounts, BOGO)
Free delivery for orders over $40 (US) and $50 (Canada)
Categories: travel, global travel, travel information, vacation, booking vacation, adventure, travel guide, travel guide book publishing
We welcome any feedback and marketing ideas you may have so please feel free to contact affiliates@lonelyplanet.com
Tags: halloween, special deal