Lonely Planet's 45% off Not-So-Secret Sale!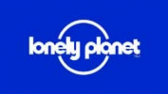 The secret's out!
Our biggest, baddest sale is back – and the world is at your fingertips. Ready to go? Head to our online shop from 10pm GMT time January 17th to get 45% off guidebooks, ebooks, inspiring gifts and more –  and make 2017 your best year of travel yet.
Following hot on the heels of a very successful December, this promotion is now a fixture in Lonely Planet's calendar, largely due to January being our largest trafficked month in the year; and we're expecting higher numbers checking out with greater frequency, than ever before.
Please do spread the word to see excellent results!
Terms and conditions: The discount gives 45% off the recommended retail price (not off the existing sale price). The offer is not available to use on print bundles. Valid until midnight on Sunday January 22nd. Maximum of 10 items per customer.
Thanks in advance for your support,
The Lonely Planet Shop Team
http://shop.lonelyplanet.com
Tags: #discountcode #promotion, 45%, discount, sale