Lonely Planet Lead Generation Campaign- LIVE!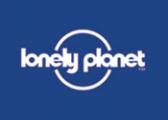 Hi all,
Affiliate Window are excited to announce the launch of the Lonely Planet Lead Generation campaign.
Lonely Planet has become a globally loved brand offering honest, independent advice to aspiring travellers on a budget. Lonely Planet currently has offices in Melbourne, London and Oakland, with around 450 employees and over 200 authors. Founders Tony and Maureen are still actively involved with Lonely Planet travelling more often than ever, and they're devoting their spare time to charitable projects.
Their philosophy: 'All you've got to do is decide to go and the hardest part is over. So go!'
Campaign – Competition + Discount Code
For this campaign Lonely Planet are looking to increase subscriptions to their weekly newsletter by offering all new registrants the chance to WIN the Ultimate Travel Library!
The prize is made up of over 55 books including:-
• A dozen Pictorial & Gift titles
• Any 5 x country guides
• Any 5 city guides
• Any 10 x Encounters guides
• Any 10 x Phrasebooks
• All Lonely Planet's Shoestring Travel Guides
Customers registering will also receive a 20% discount code to use off of their next Lonely Planet online purchase.
Landing Page: https://awin.lolagrove.com/LeadPages/LonelyPlanet.99/LonelyPlanet.185/LonelyPlanet.301/lonelyplanet.aspx?id=1781.443
Commission
50p commission will be paid on all unique leads. A unique lead is a lead that is not already subscribed to the Lonely Planet weekly newsletters.
JOIN HERE or contact sophie.metcalfe@affiliatewindow.com
Best wishes,
The Lonely Planet Affiliate Team